The rise of digital media in our age naturally lead to the development of digital and net art. In a short period of time digital art in its various forms was widely accepted, gaining support from art enthusiasts and entering the art market. However, when it comes to the display of these works there are many problems, as digital art requires its own media. In 2013 David Quiles Guilló, founder of the São Paulo-based arts organization ROJO, came up to the idea to organize digital art biennial, a massive curatorial event happening on the Internet. This year, digital art biennial titled The Wrong has lived up to its second edition, gathering works by more than 1000 artists, showcased in over 50 online pavilions, accessible to everyone.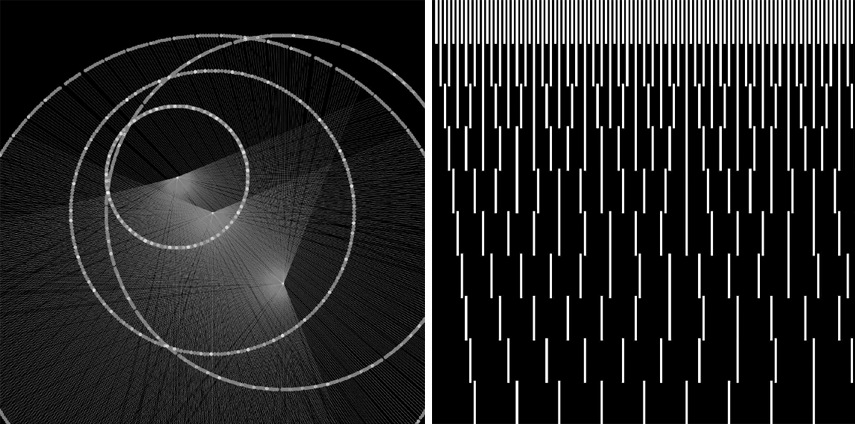 The Wrong - World's Largest Digital Art Biennial
Although there are many initiatives nowadays to provide a platform for the promotion and display of net art and digital works, one of the biggest problems is space. Many of these artworks do not belong in physical spaces like museums and galleries and they can't be simply showcased on the walls like other types of visual arts. The best way to display net art is in its genuine media and that thought lead to the creation of The Wrong digital art biennial. The Wrong is currently the world's largest and most comprehensive survey of contemporary digital art works and it functions just like any event of its kind, with an exception it is hosted in virtual, rather than physical setting. The online biennial happens in pavilions, virtual curated spaces in which selected works are exhibited. It is divided into IRL locations around the world, featuring an overwhelming selection of videos, GIF's, binary code artworks, and more. The biennial also has a range of accompanying programs and online tours.
The Wrong Pavilions, Artists and Institutions
2015 edition of the biennial is much greater than the last one. This year The Wrong features over 50 online pavilions and more than 1000 participating artists who are among the best in the field. The biennial also hosts a line of offline events happening in The Wrong Embassy Network, art spaces, galleries, institutions in cities around the world which feature temporary AFK projects, live performances, workshops, artist talks and exhibitions, providing a unique experience of digital art scene today. From November the 1st the visitors are able to browse through the web pavilions online and gain insight into the world of contemporary digital arts on their own. Also, each Monday new pavilions are introduced through the five-minute virtual tours. The biennial runs through January 31st, 2016 on The Wrong website and IRL embassies around the world. This is certainly one of the most important initiatives in the field, but we can not help but wonder if it will have any effect when it comes to the sales of digital artworks.
Andres Pereira Paz for NoBody Tour at The Wrong Biennial 2015
How Will Biennial Help Net Art Sales?
Net art distributed online has always been at odds with the art market. Net art is highly democratized medium, easily sharable and copyable. These are some of the problems why collectors are afraid to invest in digital artworks and why market for digital art stays underdeveloped. Although biennial might not help sales directly, it can certainly put digital art in the spotlight, open a space for collaborations of artists and institutions and spark conversations about this artistic medium. Just like digital art itself, market for it is still young and undeveloped. Before we see collectors opening up to digital artworks, many of these initiatives are needed in order to draw attention to the scene and push positive thinking about contemporary digital art. Will digital art find a way to be profitable in the traditional art environment is yet to be seen, but there are some projects that show how it can be achieved. Let's just mention the work of the artist Rafaël Rozendaal who has found a way to reach collectors by buying domain names, filling his sites with art and selling them to the collectors. Digital art museums and galleries are not to be underestimated either, as they have found several ways of making digital art visible and sellable.
Visit the Wrong website and enjoy the tour and head back to our Facebook page to share your opinions!
Featured image: Leonardo Vieira - Depths (Glitch Artists Collective). All images courtesy of The Wrong biennial and embassies.