As the world battles the coronavirus pandemics, galleries and museums around the world have closed temporarily. However, the majority of art players have decided to take their business online.
This is also the case with Woodward Gallery, which has invited artists to respond to the COVID-19 with artwork to address their feelings, concerns, hopes and reactions. Launching the virtual exhibition WashYourHands.art, the exhibition seeks to emphasize the importance of remaining socially responsible— specifically, by keeping our hands clean.
Kristine Woodward, the owner of Woodward Gallery, explained that social distancing has created a new norm for the art community, where social media and online sources have become the best way forward to present artist images and exhibitions, and to interact with collectors. "Historically, life-changing events have been a catalyst for creative release," she says.
In this current climate, a most urgent message for the worldwide population involves health and protection—and so, our platform will present art with a purpose, art with a cause, art with a message.
She adds that alongside "Stay at Home", no three words are as important today to help flatten the curve than "Wash Your Hands".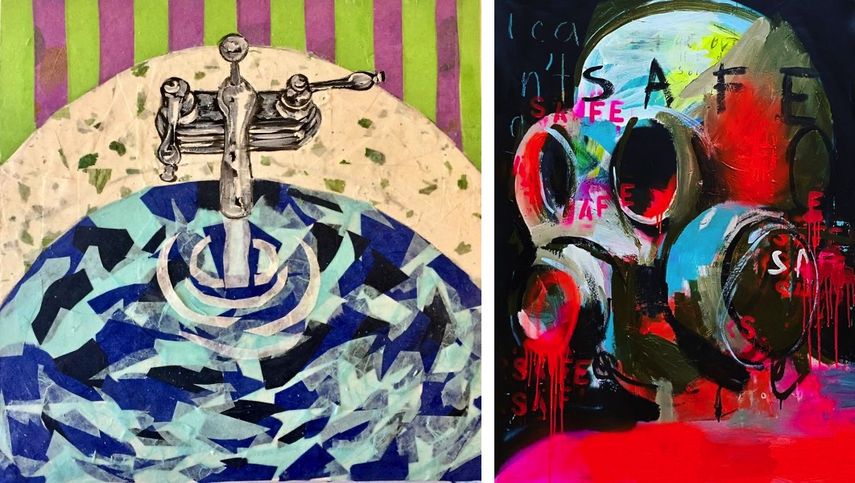 Participating Artists
Serving as a global platform for artists to express their creativity about the worldwide COVID-19 pandemic, the exhibition WashYourHands.art invites artists out there to offer their individual interpretation of the directive "Wash Your Hands" and help propagate this life-saving message. 
As Woodward explains, the gallery will consider the artist's personal response to the crisis - "How are they affected? What are they feeling now, as the ramifications of the pandemic are coming into focus? How they are reacting to it? And what message do they want to put out into the world right now?"
Among artists already taking part in the show are Brad Robson, Susan Breen, Cosbe, Matt Siren, Margaret Morrison, stikman, Mark Mastroianni, Royce Bannon, Jess Hurley Scott, Hank O'Neil, Jamie Martinez, Michael Alan, Caryn and Alex Racine. However, the exhibition will be updated often with artistic contributions from all over the world, becoming the ever-growing virtual art conversation.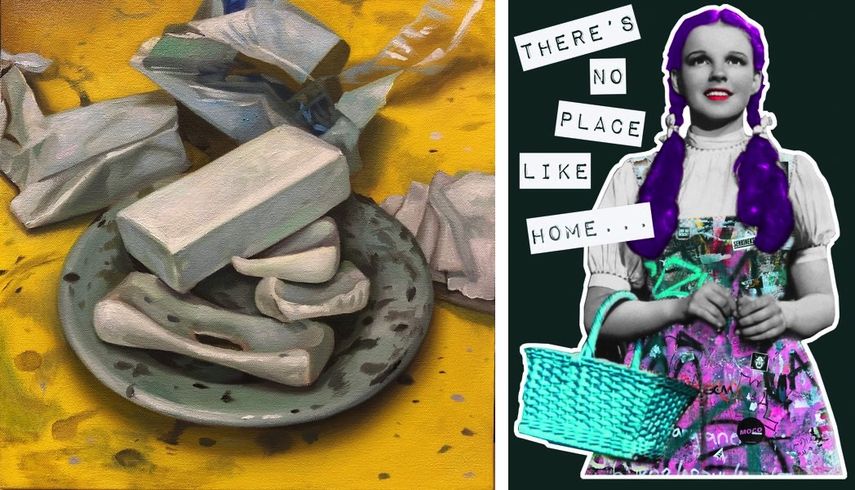 Going Online
With museums closing, biennial and fairs being canceled or postponed, many galleries, museums, auction houses and other art players had to invent or fast-track their digital development, to meet the demands of an audience that can no longer be met in the physical space. However, this is not a new practice for Woodward Gallery, which has been hosting online exhibitions for years now, allowing people from all over the globe to access their shows any time, day or night, at their convenience.
As Woodward explains, this exhibition will now provide a chance for all interested viewers to take part in a common consciousness. Reflecting on the 9/11, Woodward explains, the collective grief and concern and disruptions to daily life and activity we are experiencing during this current crisis is not unfamiliar. After 9/11, the gallery invited artists to create works to address their personal and complex responses to the tragedy and exhibited them in the exhibition Always in Our Hearts, which was followed by the exhibition Charting Ground Zero which was mainly accessed on the gallery's website.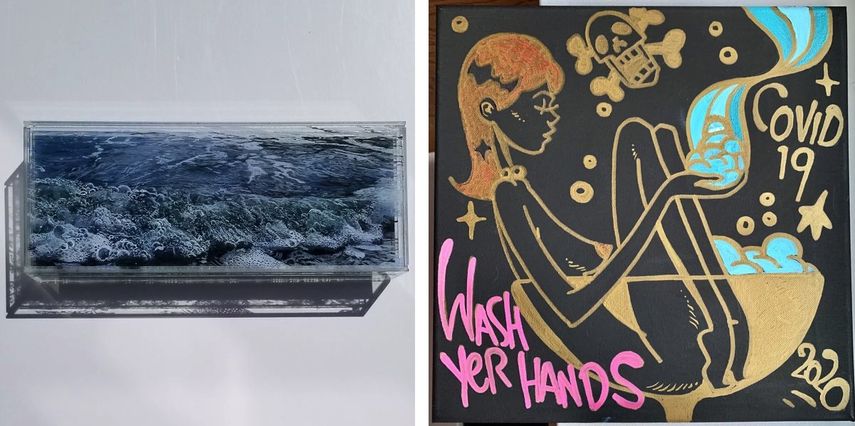 Virtual Exhibition at Woodward Gallery
We are all wondering how our world will look like after the pandemics. It seems that nothing will stay the same. Yet, Woodward explains that artists are resilient, that they are survivors.
As a gallery, our supporting role is to provide a platform through which artists' expressions can be shared and discussed. The confidence in art investment will return along with most business after this initial anxiety dissipates and folks begin to feel safe again. The art world, post-pandemic, will emerge strong!"
Woodward anticipates an increased online presence of the art world, with more digital platforms starting to host virtual exhibitions and online art-viewing rooms, making art more accessible to all. As the art world started to shift, the gallery began to expand its existing digital presence in order to offer an even greater variety of art-viewing options to the public. "Now with social distancing, we continue to share artist stories, new artwork, and exhibitions on social media and through our online platforms, like Widewalls," she explains
The exhibition WashYourHands.art, on view at the Woodward Gallery's website from April 1st, aims to remind us that we are all in this together.
Featured images: Mark Mastroianni - The 20 Second Wash, 2020; stikman - Batgirl, Batman, 2020. All images courtesy of Woodward Gallery.