The Swiss contemporary artist, Onur Dinc, works predominantly with acrylic rollers and with the help of brushes. His experimental use of UV-light-sensitive paints or Solvents results in astonishing effects displayed in his large-scale pieces. Gallery SOON is proud to host the artist's latest solo exhibition entitled Search & Destroy, where Dinc invites the viewers and his generation to rethink their ideas, hopes and aspirations, proposing a notion that in order to step forward, one must first destroy his/her previous ideas and intentions.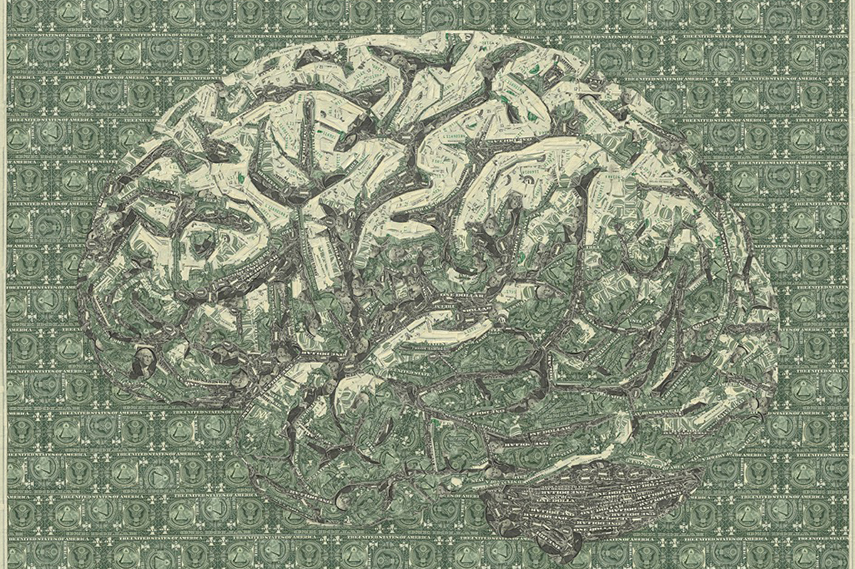 Different Angles Unveil Different Aspects of Artwork
Being a rising star in the Swiss photorealist scene, Onur Dinc comes from Turkish roots, but he grew up in Zuchwil in Switzerland's Solothurn canton. His artwork is characterized by an impressive play of color nuances, with pictures that are painted in delineated spaces in a single color, all the while managing to retain a photorealistic disposition. His skillfully combined use of both matte and gloss mixes of the same tones result with images that need to be seen from a certain angle of lighting in order to reveal its full potential. Almost as if the picture is playing mind-tricks with the viewer, flashing up as the observer walks by, a mysterious outline can be seen from a distance, while the full detailed splendor of the image is shown only from a certain angle.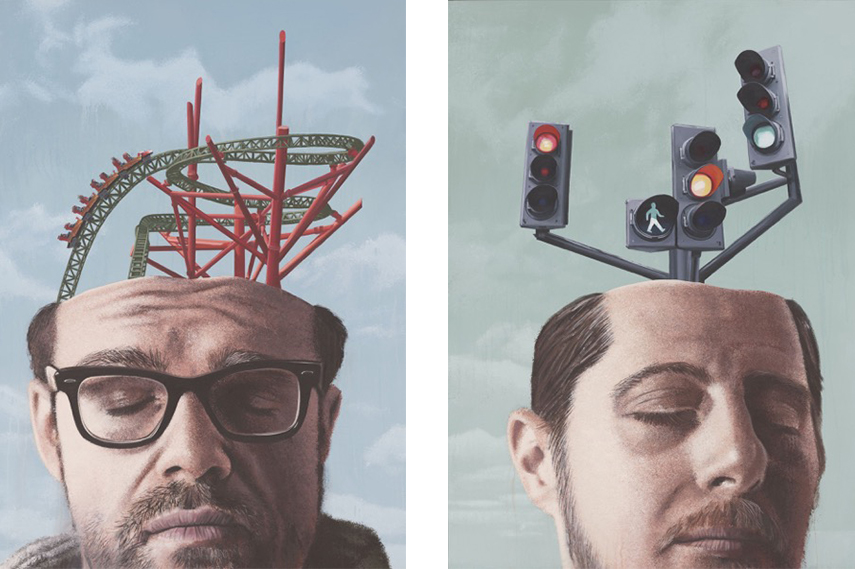 Creation Through Artistic Destruction
The artist considers himself and his generation as seekers, and tries to bring this aspect of our life into focus with Search & Destroy exhibition. His technical prowess allows him to experiment with a variety of materials in order to further explore the creative drive within. Dinc's collage technique involves him beginning with an extensive search for appropriate motifs, which through artistic destruction get transformed into something completely new, portraying a new meaning. Audiences can expect surrealistic portraits, sculptures and detailed collages among other artworks.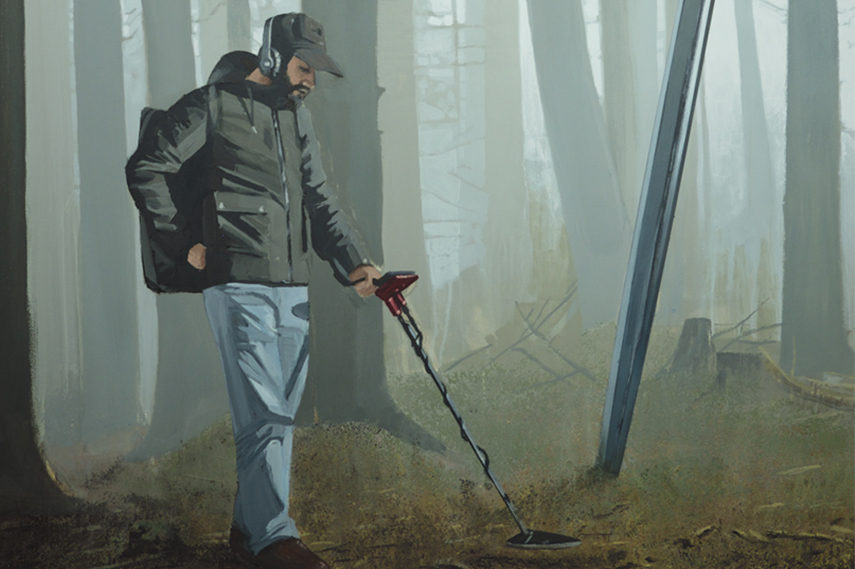 Search & Destroy at SOON Gallery
Carrying a significant meaning, the solo exhibition Search & Destroy is trying to make us ponder about our intentions and goals, not only as individuals, but as a generation. The show is scheduled to open on Thursday, 27th of August at 18h, and it will be on view until September 12th, 2015, at SOON Gallery in Zürich. Would you dare to look deep inside yourself in search for the most profound goals and hopes, only to destroy them for the notion of progress?
All featured images used for illustrative purposes only
Credited images courtesy of SOON Gallery
Stay up-to-date with all upcoming exhibitions with a free sign up for My Widewalls!