Intrigued and fascinated by the nature of perception and perspective, artists have been creating different kinds of artistic illusions for centuries. Puzzling and confusing the viewer's eye, Op Art today branches in many different directions. The Morrocan public will have an opportunity to see an interesting Op Art exhibition presented at David Bloch Gallery. Following their interest in this amazing art of perfection and subtlety expressed through two dedicated shows they have already presented, David Bloch Gallery will now present works of three contemporary artists in the exhibition entitled Sensitive Eye. The exhibition will feature works on paper and canvas, as well as installations performed individually or by several different artists.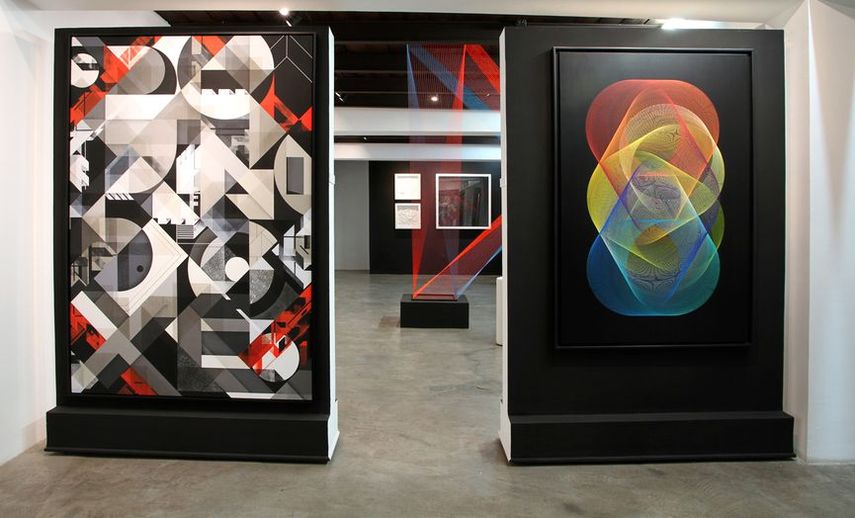 The Nature of Op Art
One of the most questioned and criticized artistic movements of our time, Optical Art continues to surprise from its beginning in the 1960s. Exploring the science of observing through new technologies, optical and kinetic creations actively engage the viewer. The reliability and dynamics of our vision are being questioned through a variety of effects of movements, light, and balance. Employing various abstract patterns, geometric shapes and a high contrast between the foreground and the background, these pieces place the viewer at the core of new sensory experiences. Placed between the pleasure and vertigo, the viewer's reality and the possibilities of visual perception is being questioned. These visual stresses that challenge our sensitivity are at the core of the artworks presented at the Sensitive Eye exhibition.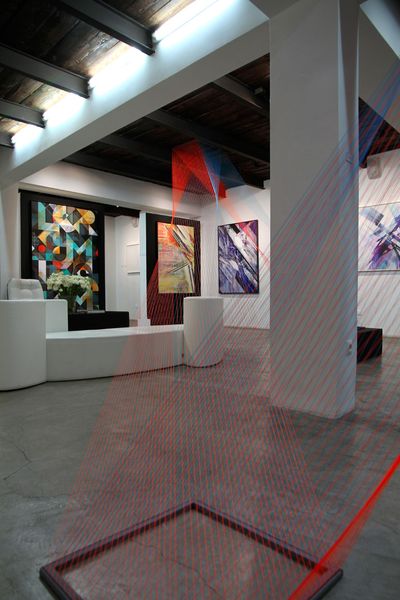 Sebastien Preschoux, LEK and Swiz
Today, contemporary artists explore various digital and traditional techniques to create cognitive illusions that force a double take. The exhibition will feature three major contemporary figures working in the field of Op Art - Sébastien Preschoux, LEK and Swiz. French artist Sébastien Preschoux is well known for his vibrant geometric thread sculptures and drawings. Working with hundreds of feet of multi-coloured string and primarily geometric forms, he creates hypnotic and complex productions that force the viewer to question their perception. Another artist from France, LEK incorporates multidimensional movement into his compositions to extend the viewer's perspective. Working in the field of street art, he employs various media and materials to create his pieces. Street artist Swiz uses spray paint and acrylics for his visual experimentation and his style echoes the great Futurism movement. Based on the logics of the mathematics of shape, or even words, his works feature shapes that divide and overlap to create a sort of a jigsaw.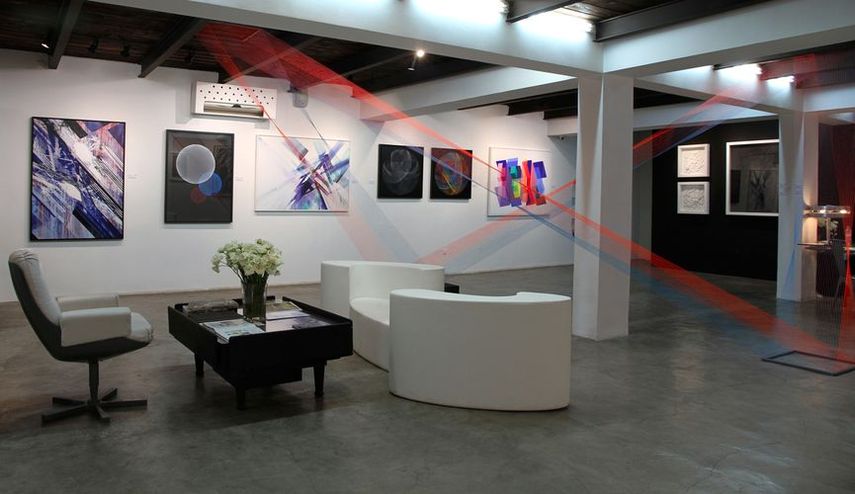 Op Art Exhibition at David Bloch Gallery
Founded in 2010 at the core of the Gueliz district in Marrakesh, the David Bloch Gallery is dedicated to contemporary fine arts. Representing several dozen local and international artists, this art space is pioneering at discovering new artistic expressions and new emerging talents. Presenting a wide range of contemporary artists who are considered to be seminal figures of their generation, it always features an impressive and cutting-edge program. The exhibition Sensitive Eye will be on view from September 23rd to October 17th, 2016. The opening will take place on Friday, September 23rd from 7pm in the presence of artists.
Featured images: Sensitive Eye installation view. All images courtesy of David Bloch Gallery.