There was a discouraging initial lack of reactions from the art world when the Museum voor Schone Kunsten's exhibition of 24 Russian avant-garde works loaned by the Dieleghem Foundation were publicly questioned by ten dealers, curators and art historians in an open letter released on the 15th of January 2018.
However, as day by day slowly passed since then, the entire situation got a lot more interesting as the objectors' case was becoming increasingly stronger as well as backed by more reputable people.
On January 29th, in what can only be described as a shocking unraveling of events, Museum voor Schone Kunsten decided to remove all the artworks in question from view.
This was highly unexpected as the original idea of the Flemish Culture Minister Sven Gatz was to have an expert committee examine only half-a-dozen works from the show, while the other pieces were supposed to remain on view until the committee finished their work sometime in late February.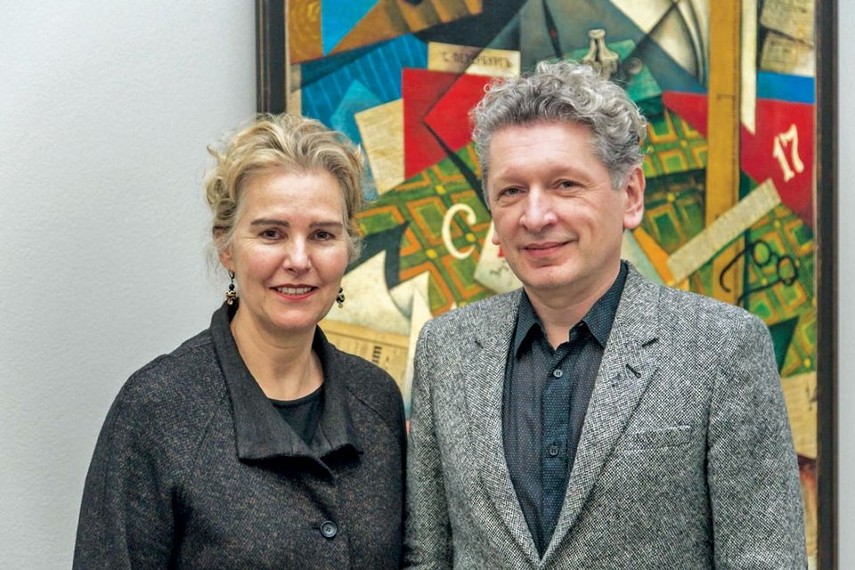 Russian Modernism From the Dieleghem Foundation Collection
On 20 October 2017, Museum voor Schone Kunsten opened the door to an exhibition dedicated to Russian Modernism artworks made in the first few decades of the 20th century.
The show featured 24 works attributed to the likes of Vladimir Tatlin, Wassily Kandinsky, Kazimir Malevich, El Lissitzky, Aleksander Rodchenko and other crucial figures of Eastern modern art.
The provenance of all of the works on display was given as the Dieleghem Foundation, an organization owned by Igor Toporovsky and his wife, Olga. It should be noted that these two art lovers were already caught in midst of an alleged controversy in 2005 and 2006 - one involving the selling of fake Russian paintings.
Dieleghem Foundation, MSK's provider of Russian pieces for this exhibition, was registered in Belgium in 2017 and it was named after the Château de Dieleghem, which the Toporovskys own and plan to turn into a personal museum by 2020.
Their collection consists of around 500 works, two-thirds of which are paintings - however, following the recent events we'll cover in the next few paragraphs, there's a solid chance the validity of this collection may face a lot of disputes.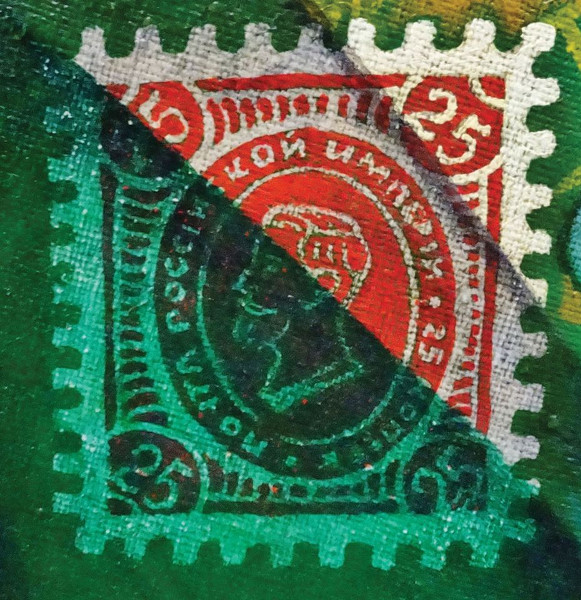 The Open Letter of Protest
On the 15th of January, almost four months after the show's opening, an open letter was published in the Flemish daily newspaper De Standaard. Signed by ten art world figures with specialist knowledge of the Russian avant-garde, this letter described the works on show in Ghent as highly questionable, calling for them to be taken down pending further research.
Among the signatories are the art dealers Julian Barran, James Butterwick, Richard Nagy, Ivor Braka and Jacques de la Béraudière. Curators and collectors like Natalia Murray and Alex Lachmann also backed the letter's claims which expressed the following point of view:
[Paitings on display] have no exhibition history, have never been reproduced in serious scholarly publications and have no traceable sales records. The museum did not provide any information about their provenance or exhibition history - other than the name of the owner.
As expected, such accusations prompted an early-morning crisis meeting at Museum voor Schone Kunsten. By midday, a statement was issued declaring that the institution had assessed the loans on the basis of confidential information from the collector that unquestionably prove both the history and authenticity of each of the works.
However, none of these documents were made public, neither at this nor any other time down the line.
Furthermore, the MSK statement explained that a committee of experts would be established to further research the Russian artworks currently on view, an idea forced by the Flemish culture minister, Sven Gatz.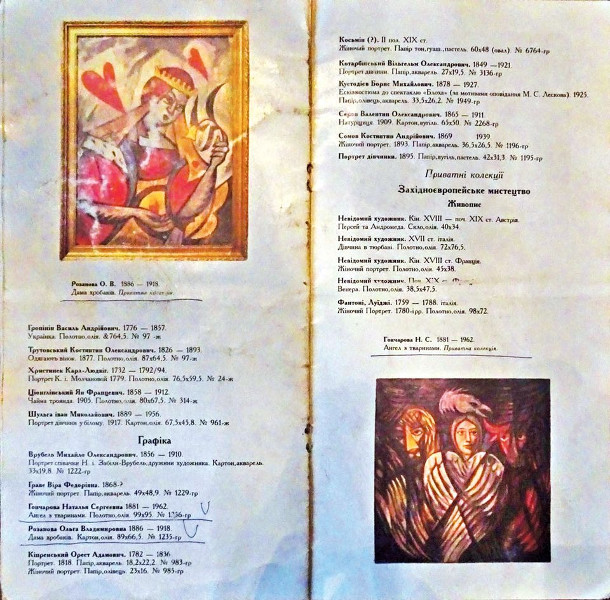 A Sudden and Unexpected U-Turn
At first, this entire situation did not look like it was about to turn into anything earth-shattering. Nevertheless, speculations about the authenticity of a number of works on loan to the Museum voor Schone Kunsten started to emerge.
Although Gatz initially looked like he was comfortable with standing behind the museum and the collection on view, he was now doing his best to distance himself from the affair and any sort of potential backfire.
On the 18th of January, after a new article in De Standaard revealed that the director of Luxembourg's National Museum of History of Art, Michel Polfer, had also been approached by the owners about a possible presentation but did not receive any assurances about the works, Gatz ordered that the artworks undergo detailed laboratory analysis.
Ten days later, a museum statement in Flemish acknowledged that the discussion of the authenticity of the Toporovskys' collection has taken on too great of a proportion and that the committee is now willing to grant "unlimited access to all works can be conducted smoothly and in complete serenity."
Later that same day, all 24 Russian avant-garde works loaned by the Dieleghem Foundation were prematurely removed and placed in a museum storage.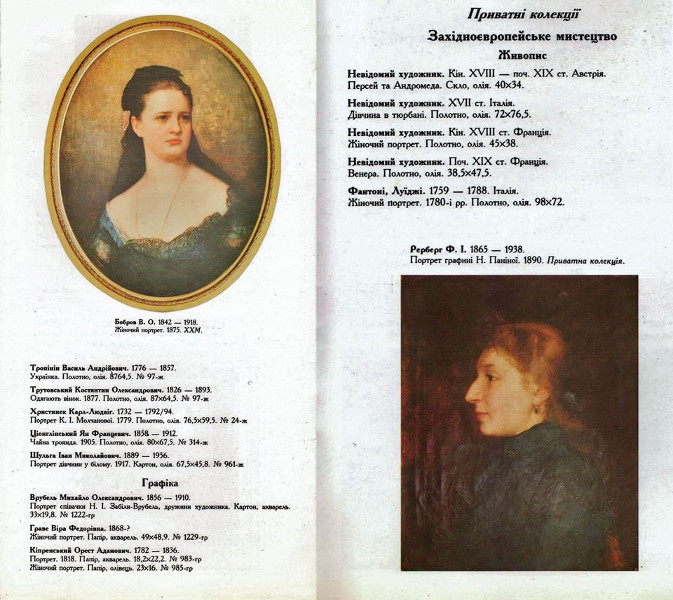 Goncharova Evangelists and Other Issues With the Show
It seems that the biggest issue with the authenticity of the presented works was concentrated on Goncharova Evangelists, the MSK exhibition's centerpiece. The Toporovskys have explained the history of the undated piece by producing the well-worn catalogue to an exhibition called Beautiful Image, a show held at Kharkov Art Museum in 1992.
Valentina Myzgina, the director of the Kharkov Art Museum since 1993 and an employee of the institution since 1970, says that the said show never happened.
Instead, she suggests that the alleged proof of the presented Goncharova Evangelists' legitimacy is a reworking of a catalogue from 1998, with altered dates, images and text. She goes on to explain that pieces entering the museum temporarily do not receive inventory numbers, whilst the presented catalogue clearly states inventory numbers with the cipher GR used for graphic works - and, yes, the pieces in question are actually paintings.
Other questionable aspects of pieces on display were linked to artworks' debatable storage and ownership history - after all, although it may not seem that way, one hundred or so years is not that long of a period and there really were too many inconsistencies with the stories the Toporovskys linked to their alleged works of the Russian avant-garde.
Experts analyzing the pieces on view also discovered some oddities. The Rozanova 1915 Futurist composition features a scarlet 25-kopeck stamp with the profile of Tsar Nicholas II, but Nicholas II's head never appeared on 25-kopeck stamps. An interesting painting ascribed to Roerich and entitled Tibet is dated to 1922, yet Roerich did not set eyes on the Himalayas before the end of 1923.
Finally, the two works supposedly by Lissitzky in the Ghent show resemble two well-known Proun paintings, a suspicion Willem Jan Renders, the curator of Russian art at the Van Abbemuseum in Eindhoven, gladly confirmed.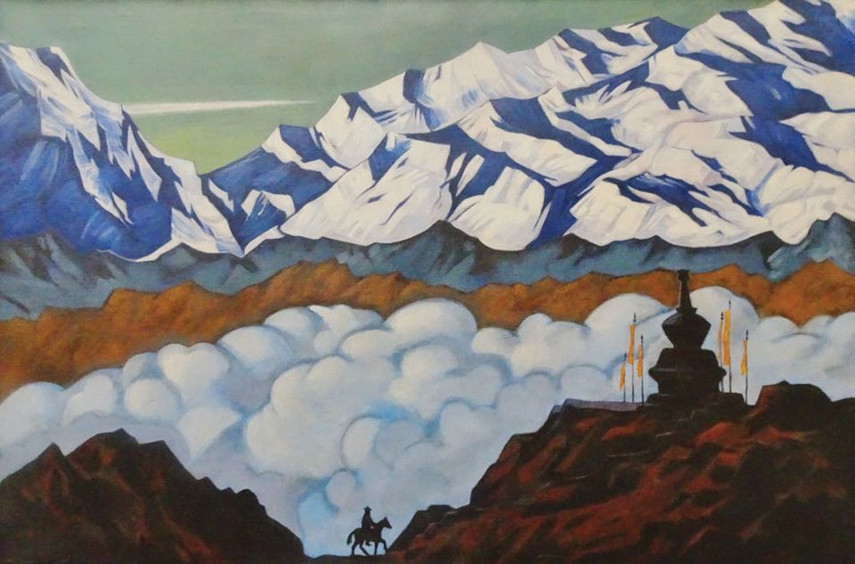 A Silent Yet Troubling Thought
It's really interesting to see how this entire event unfolded. It appears that the art world kind of got used to its overall lack of transparency and that it's quite comfortable with a reasonable amount of doubt being associated with a vast majority of shows. Yet, in this particular case, it appears that the art world was not wiling to to turn the blind eye.
Don't get us wrong - we're not claiming that the Toporovskys were beyond any doubt intentionally trying to run a scam of some sort. There's a legitimate case to be made that the two of them were simply victims of bad dealers or that they were just trying to protect their investments to the best of their abilities.
What troubles us, though, is an alarming thought seldom whispered in the art world - just how much art out there is fake? Following this event, as well as the recent controversy surrounding a Modigliani exhibition in Genoa, we can't help but wonder how much we should really trust professional curators and dealers who present us with what we believe are crucial artworks of our art history.
 Editors' Tip: Revolutionary!: Russian Avant-Garde Art from the Vladimir Tsarenkov Collection
Between 1905 and 1920 Russia was convulsed by revolutions, war and civil war. At the same time a young generation of artists ventured a new beginning. In exhibitions and publications they cooperated with the Western European avant-garde and developed artistic approaches of their own like Cubo-Futurism and Suprematism. The London collection of Vladimir Tsarenkov illustrates the aesthetic revolt and utopian social ambitions of these upstarts in paintings, drawings and prints - by Natalia Goncharova, Kazimir Malevich, Alexander Deineka and many other major artists - as well as in designs for applied art. Among the collection's highlights are its numerous high-quality porcelains from the period with constructivist or agitprop decor.
Featured image: Museum voor Schone Kunsten (MSK), via stad.gent. All images used for illustrative purposes only.