Street art festivals have always been places for artistic creation, but lately, they are growing into centers of discussion, support and expansion of public art, especially murals. Last week, second edition of a festival called Open Walls Conference occurred in Barcelona, which served as a debate platform in finding a management model for urban art development in Barcelona. Looking into good examples across the ocean, such as Philadelphia, Difusor cultural association started a new chapter in promotion of mural art in the Catalan city. Open Walls Conference was born, an a urban art festival dedicated to bringing the new street creativity closer to community, including artists, institutions and surroundings.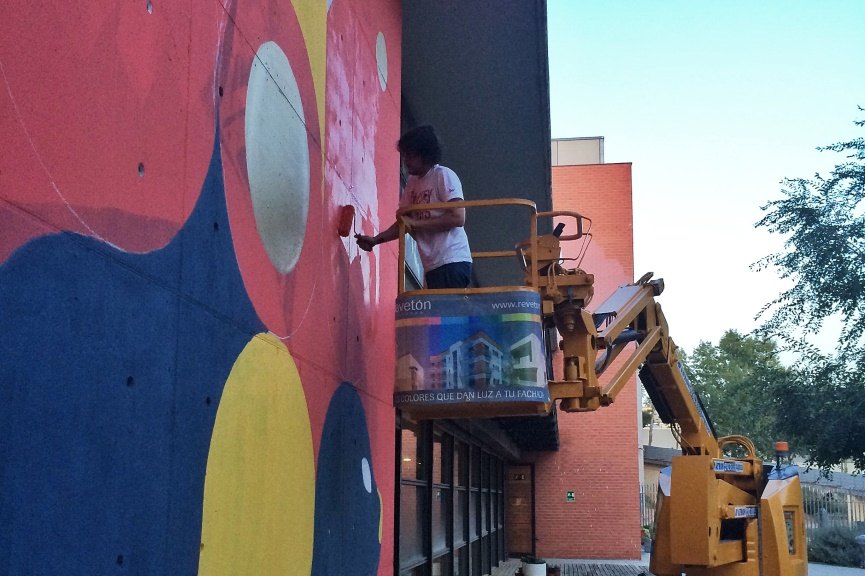 Discussions in Barcelona
Open Walls Conference has taken a more serious turn in consideration of urban art, as its main goal is including professionals from the art world and the urban planning institutions and connecting them in discussion, as they sought the urban art management model for Barcelona together. Among participants, there were Monica Campana from Living Walls, Leon Cullinane from Nuart Festival, and many other experienced urban art experts.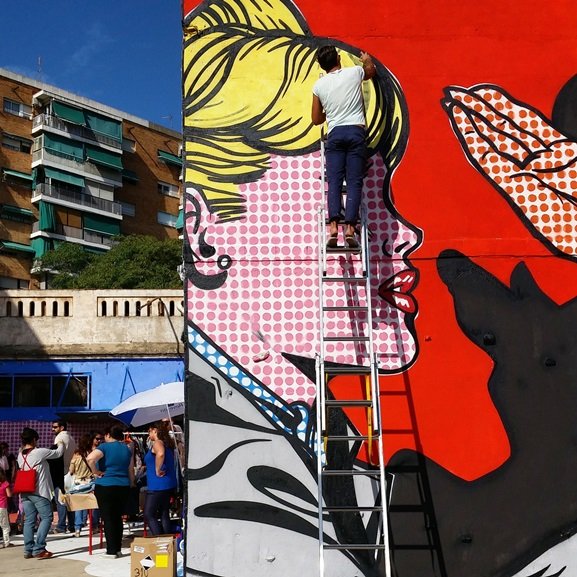 Murals of Open Walls Conference 2014
The festival was not only a line of talks, but it was seasoned with interesting workshops and lectures, and importantly, with the creation of several new murals throughout the city, made by acclaimed international artists. Seven creatives endeavored to endow Barcelona with new public art. The city now shines even brighter adorned by murals of Alexis Diaz, Pastel, Escif, M-City, Madsteez, Kenor, Joao Lelo and Stepan Krasnov a.k.a. 310. Alexis Diaz painted a stunning composition in collaboration with Pastel. Their mural is wonderfully balanced ode to flora and fauna, involving a levitating wild boar in an abundant garden of grays. Escif created a giant column, symbolising columns of society, which are always stronger when things are discussed and agreed on. Psychedelic mural by Madsteez includes a trio of ravishingly clad purple dogs. Joao Lelo and Kenor did colorful abstract compositions, while M-City made a very dynamic monochromatic piece with airplanes. Stepan Krasnov - 310 created a series of pop art murals, drawing his style from Roy Lichtenstein.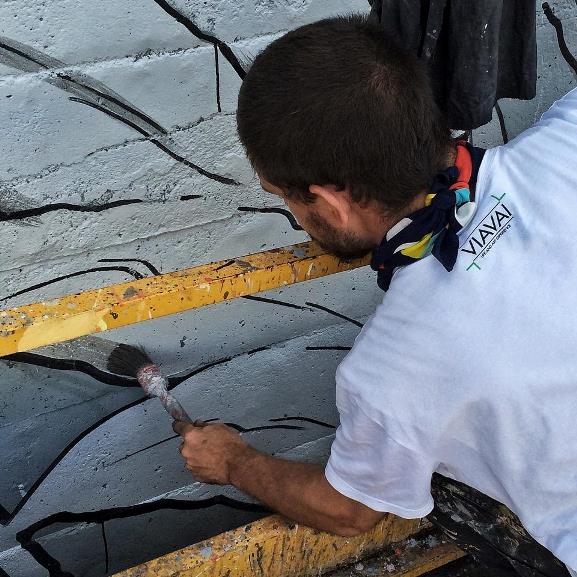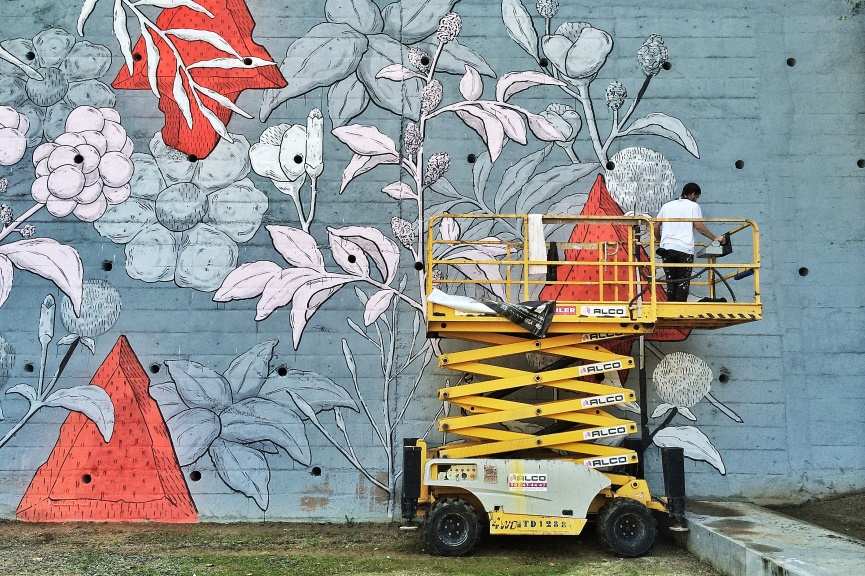 Open Call and Chance for New Artists
These murals are not the only ones scattered around Barcelona walls, as there was also an Open Call for emerging muralists, who got the chance to become the part of the Open Walls network. Open Call registered 35 street artists, painters, illustrators and designers, who took part in painting of three walls in Barcelona. The list of emerging artist names includes Ramzee, Zësar Bahamonte, Marina Capdevila, Sav45, Senk and Thomas, Chan, Ca7u and Tash, FloekOne, Riak, Reskate, GripFace, Rage, Derz and Aisa, FeoFlip, Krazy Mutants, SIC, Flow, Disaikner, TweeMuizen, Ana Fuster, Vegan Bunnies, Amaia Arrazola, Aum, Macarena Olivera, Pierre Leus, Odie, Sapo, Amores, No Estrella and Alvaro Selles.
Events at Open Walls Conference 2014 rolled out between October 22 and 26, 2014, as we look forward to the next chapter of this progressive urban art happening.