In the first two weeks of August, Open Walls Gallery in Berlin, in collaboration with 19 Karen Contemporary Artspace from Australia, will present international painting exhibition dedicated to the exploration of pain. Pain, physical and emotional is the main theme in the works of twenty-two contemporary artists called to contribute and showcase their pieces. Pain-Ting will gather international painters, both renowned and emerging ones, who will give their interpretations of the subject of pain as emotional state and inevitable part of the artistic process.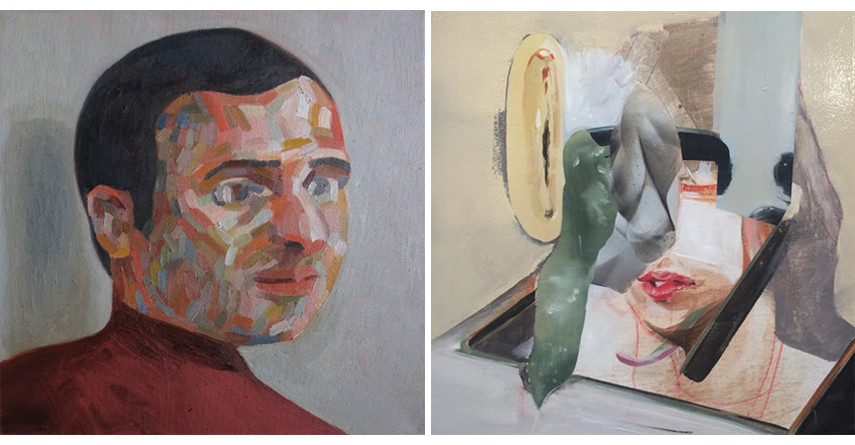 Role of Pain in the Artistic Process
A couple of millennia ago Socrates made a peculiar comparison of the birth of the idea and the childbirth, considering the notion of intellectual efforts as equally painful and suffering experiences. Of course Socrates never gave birth to anyone, so why should we take him at his word? Probably because he was one of the first persons in history, as far as records tell us, to signify the connection between the feelings of pain and creative endeavors. The Pain-Ting exhibition builds upon the premise of this particular idea of creative process as one embedded into melancholic, painful and suffering experiences, individual for each artist but indispensable for the artistic practice itself. Yet what art does, and what is one of greatest things about it, is the way it transforms any agonizing feelings into beautiful and rewarding masterpieces.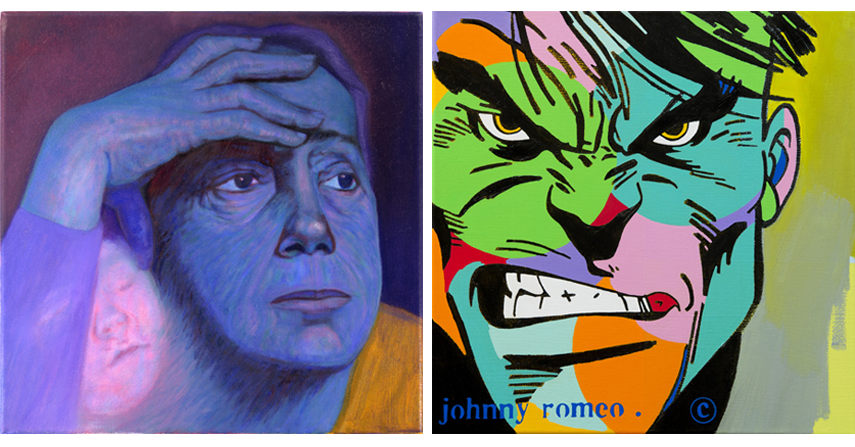 Pain-Ting Group Exhibition Line-up
The roster for this exhibition is considerable since twenty-two artists are called to participate. They are all connected through the painting media as their preferred method of work and by the way they transfer their subjective notion of pain into exceptional art pieces. The Pain-Ting exhibition brings together an array of Australian artists, many of them represented by the 19 Karen Contemporary Artspace. Artists coming from Australia are: Esther Erlich, Richard Denny, Filthy the Bear, Melissa Hartley, Johnny Romeo, Been Sheers, Go Suga, Clare Toms, Kate McCarthy, Yosi Messiah, Dan Withey and James Reka. The line-up will also include Blo and Jaybo Monk from France, Hiroyasu Tsuri aka Twoone from Japan, Jason Bryant, Jennifer Mondfrans and James Bullough from the USA, Danny Figueroa from Peru, Juan Arata from Argentina and Spanish artists Skount and Guim Tio Zarraluki. Many of Pain-Ting participants are currently living and working in Berlin.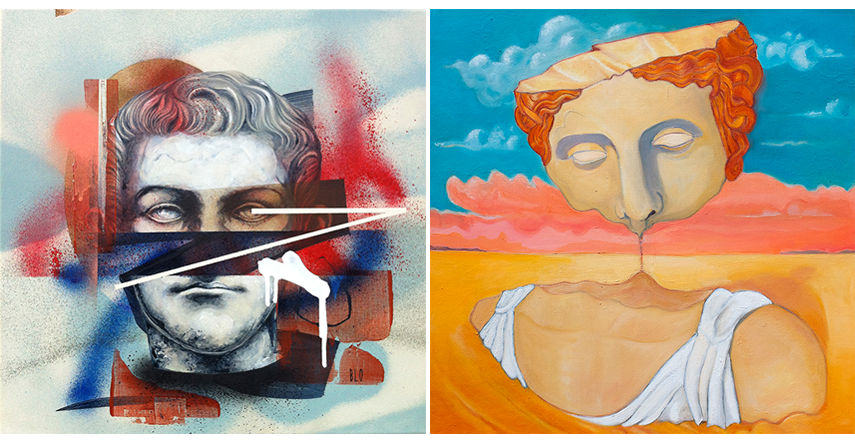 Pain-Ting at Open Walls Gallery
International group exhibition Pain-Ting, organized by 19 Karen Contemporary Artspace will be hosted by Open Walls Gallery in Berlin from August 1st until August 15th, 2015. The opening reception is scheduled for 1st of August, starting from 6 pm. The exhibition is curated by Huan Arata, Berlin-based artist represented by 19 Karen Contemporary Artspace. This painting exhibition is bound to give you a unique aesthetic experience, so make sure you mark the date of the Pain-Ting event!
Go ahead and create your profile via My Widewalls! It can't hurt and it is FREE!
Featured image:
Esther Erlich - Touch Up, 2015 - Acrylic on canvas, detail
All images courtesy of Open Walls Gallery and 19 Karen Contemporary Artspace