This fall, the city of Berlin will be a hotspot for art fans and collectors, hosting two exceptional cultural events - Art Week and Gallery Weekend Berlin. Both events will bring together an exciting program of contemporary art in galleries all over the city.
As part of the program, the young yet promising nomadic space Open White Gallery will present a group show featuring works by four international artists. Titled Sun Oil, the exhibition speaks to the abstraction of consciousness from technology, the recovery of magic from technique.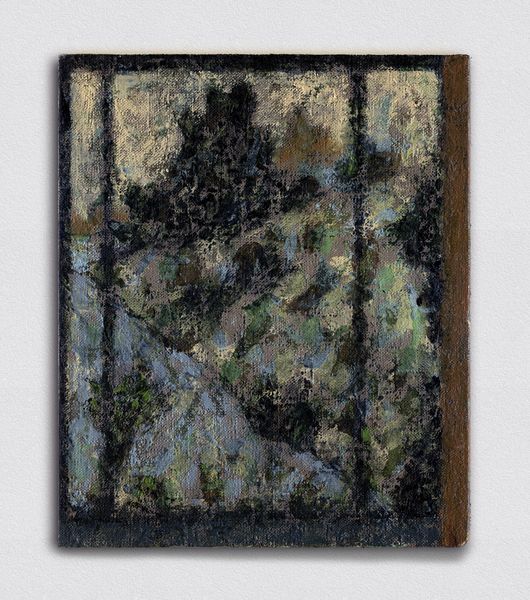 Charles Laib Bitton and Tadashi Toyama
A Belgian artist, Charles Laib Bitton is best known for his both intricate and minimalist drawings created with simple materials such as inks, charcoal, paint or adhesive tape. Exploring his North African roots from which he seeks inspiration, as well as his western influences, he proposes a new, abstract, hybrid and genuine pictorialism. His works are characterized by the warmth of the compositions and the materiality of the textures.
A Japanese contemporary artist currently based in Düsseldorf, Germany, Tadashi Toyama is known for his paintings featuring subjects that spring from his unconscious. As though rediscovering a bygone tradition, his colorations describe the elements of social gatherings, blending naturalistic forms with spirits and rituals.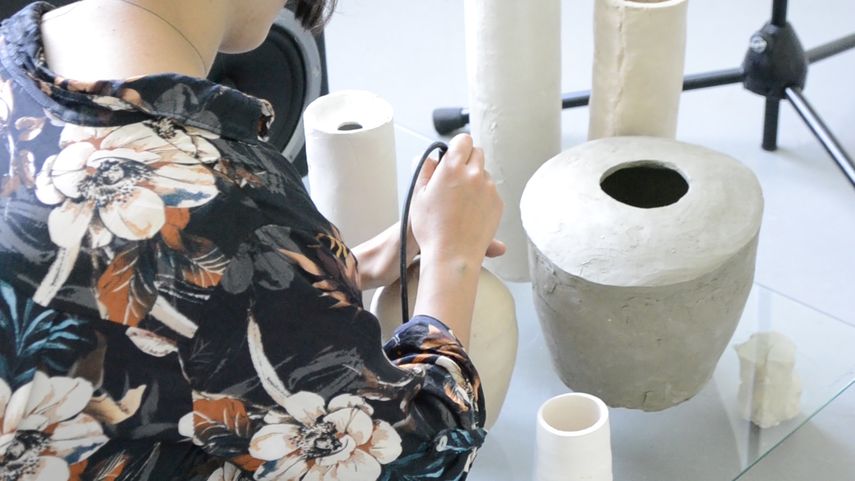 Yi Ten Lai and Martin Aagaard Hansen
The artistic practice of the Spanish artist Yi Ten Lai spans various disciplines, combining object pieces with more performative elements that flirt with the rhetoric of the ritual. Her daily performance builds on emptiness. Her work Materializing in sound highlights the human presence while making audible the impossibility of non-being.
An artist coming from Denmark, Martin Aagaard Hansen constantly shifts between abstraction based on pure intuition found in the process of painting and concrete inspirational sources either from memory or things he notices in his immediate surroundings. He often uses an encounter with a person or a visual imprint from everyday life as his artistic point of departure. In his works, he portrays rooms within rooms, a folkloric dystopia where wraiths converse across multiple dimensions, creating a layered atmosphere.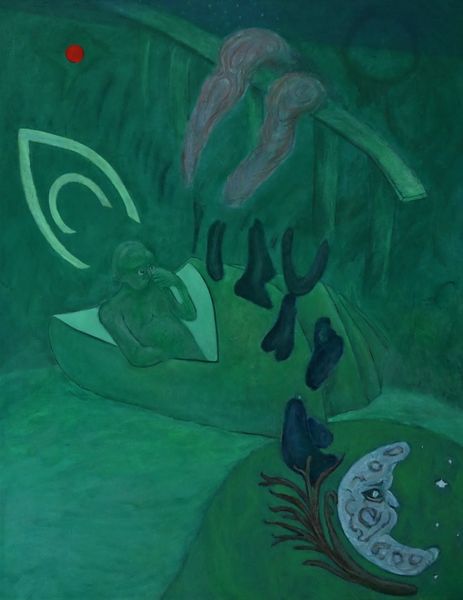 Sun Oil at Open White Gallery
The works on view showcase the experience of meditation in its foundational state, revealing the variousness of human possibility through an arpeggiated language of ritual and symbolism.
The exhibition Sun Oil will be on view at Open White Gallery from September 11th through 13th, 2020. Another reason to visit is its remarkable location: the 22nd floor of the old post tower in Berlin!
Featured image: Martin Aagaard Hansen - Oh there cats be screaming, 2020. Oil on canvas, 152 x 105 cm. All images courtesy Open White Gallery.