It is official, only a couple of days ago Richard & Le Feuvre Gallery in Geneva had a grand entrance into the arena of street and urban art! The group show titled Paper Party 2 opened on October 30th 2014, showcasing the works of some of the most inspiring artists creating today (read more in our article Paper Party 2). The public had a chance to see more than fifty works by Andrew McAttee, Sowat, Alexone Dizac, Xenz, Pixel Pancho, Jeff Soto, Sickboy, Sixe Paredes, Ella & Pitr, Mr. Jago and MIST. Artworks will be on show until December 20th 2014 for all art lovers who might find themselves in Geneva during this period. In the meantime, Widewalls brings you a sneak peek of the artwork and a part of the atmosphere during the opening…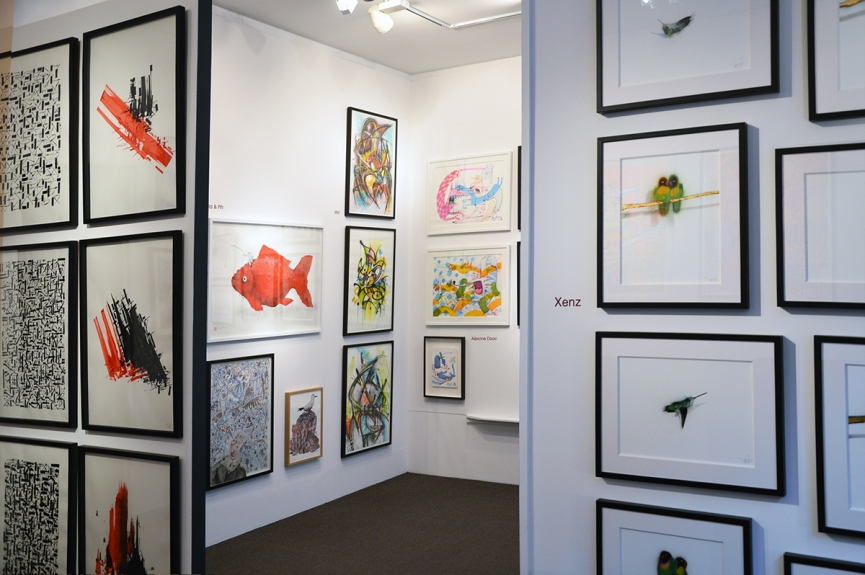 Surreal Explorations of Imagination
Andrew McAttee's art pieces convey a vivid influence of Pop Art and Abstract Expressionism. The graffiti experience and the artist's knowledge of fine art articulate on the surface of the canvas to show hybrid forms of McAttee's limitless imagination. On the other hand, Sowat's meticulous explorations of shape and form show the calligraphy inspired work, an object of the artist's ongoing fascination. In the work of Alexone Dizac we can practically feel the explosion of a surrealist universe and see the recognizable characters which convey the state of contemporaneity. In the pieces of Xenz we can see fragments of the artist's imagination nestled on white backgrounds in order to point out the central figures, unlike his pieces where the significance of foreground is equal to that of the background. As for the creative expression of Pixel Pancho, there is a strong presence of the aura of surrealism, intertwined with conceptual investigation of temporaneity, rendering the artist's work a unique articulation of somewhat contradictory elements…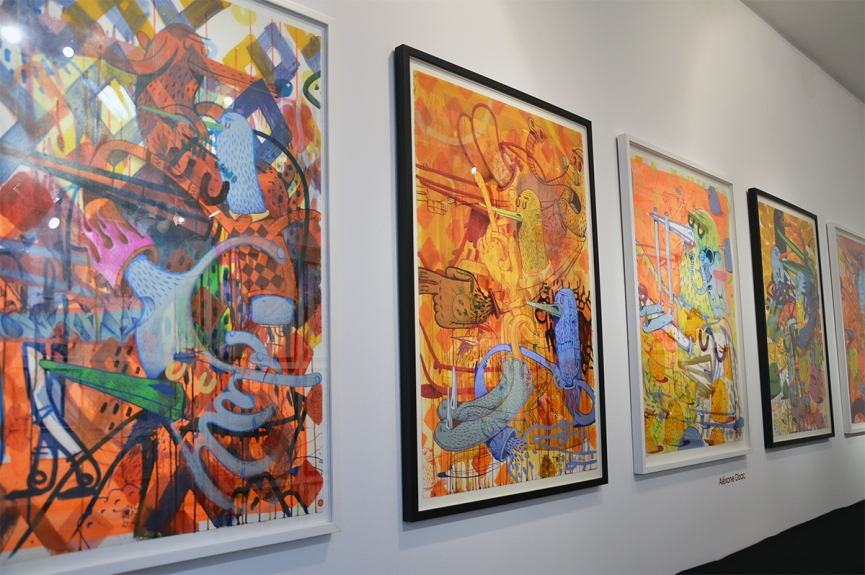 Abstraction and Subtext
The echo of Pop Surrealism, articulated with the potential of street art expression, render the work of Jeff Soto to be a harmonic mixture of pop culture elements inspired by nature, resulting in thought-provoking hybrid forms. With the work of Sickboy, we find ourselves face to face with recognizable imagery that has, in various shapes and forms, been a part of many a corners of the urban space. In the artistic expression of Sixe Parades, we can see the devotion to symbolic abstraction framed with geometric forms, resulting in an inviting composition of a strange artist's cosmos. These sharp strokes are not something that can easily be found in the work of Ella and Pitr. The duo's aesthetics is a result of a play with scale and the subject matter depicting dreamlike figures, conveying melancholic energy. As for the expressive work of Mr. Jago, one cannot but feel "sucked in" the artist's use of shadows and abstract expression. Certain elements of his work, lurking from the shadows, seem to be designed to surprise the viewer… Finally, in the work of MIST, we can see a recognizable expression which is present in the artist's endeavors in the urban space. A striking color palette is contrasted with potent black strokes which serve the purpose of achieving the shape of somewhat blurred objects…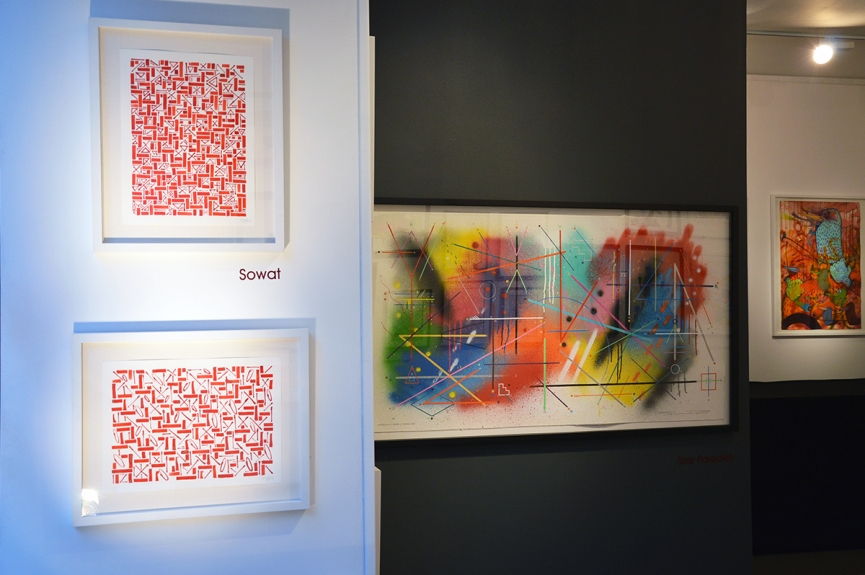 Richard & Le Feuvre Gallery
By gathering their experiences in order to explore the horizons of the ever-changing and engaging world of art, Frederic Richard and Franck Le Feuvre decided to make an impact in the world of contemporary art. They started the collaboration by creating the Richard & Le Feuvre Gallery in Geneva, which aspires to promote modern talents who come from the vast field of urban art.
Always stay informed about the activities of your favorite artists and gallery spaces – create a My Widewalls profile!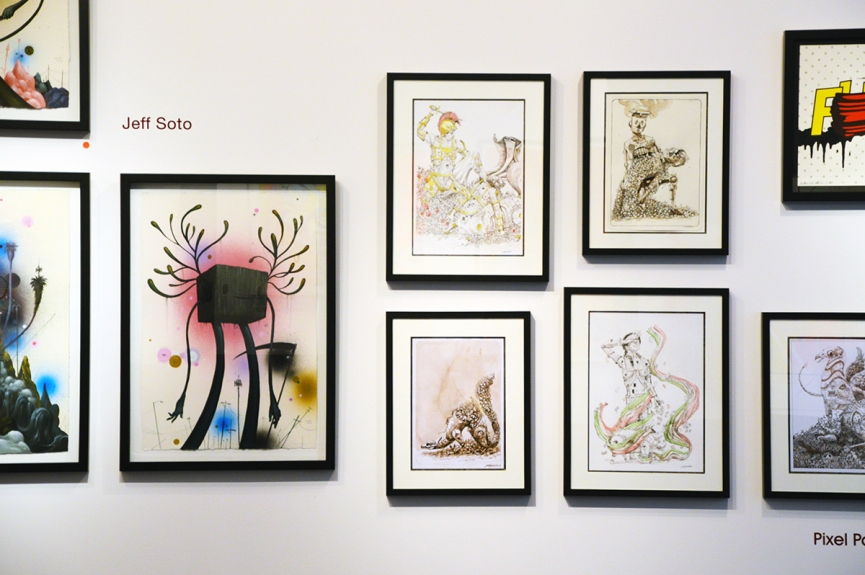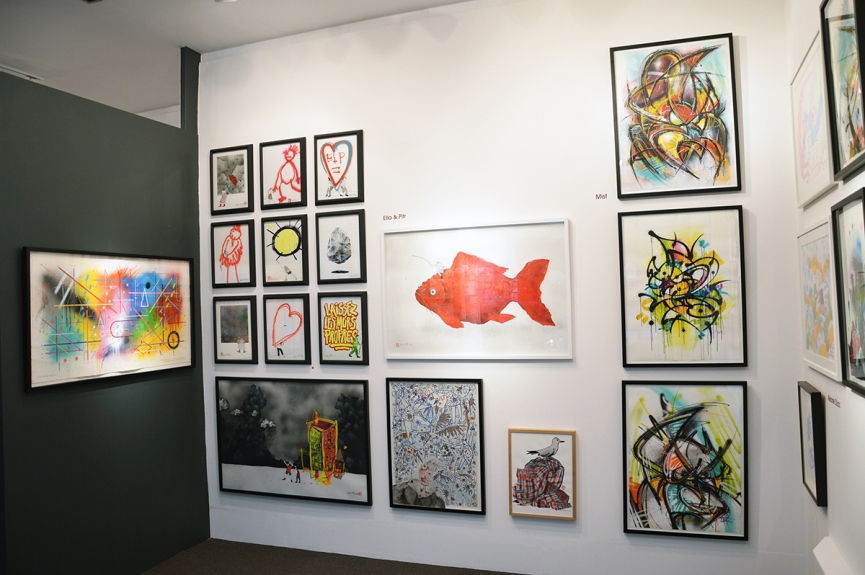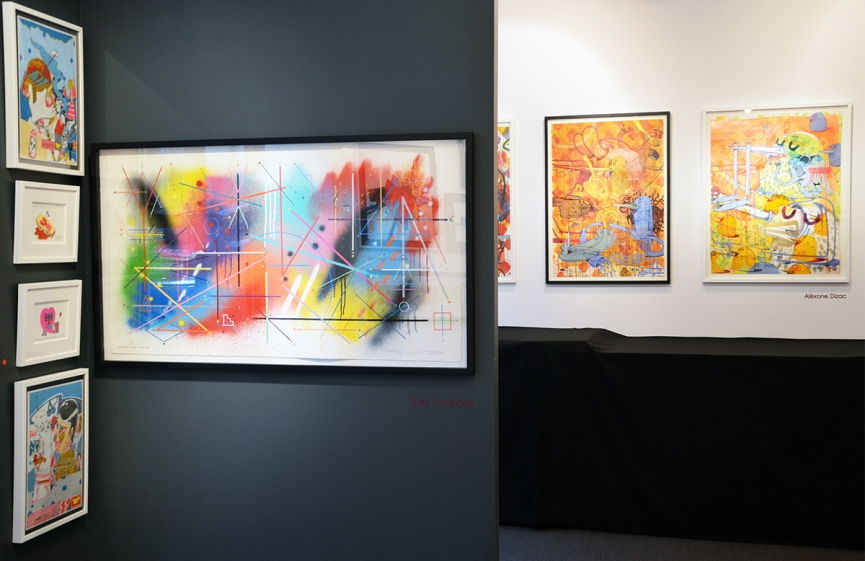 All images courtesy of Richard & Le Feuvre Gallery.