Openspace gallery is proud to present 545 Days exhibition by the young Polish artist Robert Proch. Proch is well known for his fragmented style that lays between abstraction and figurative art. In his most recent work substance gets deconstructed and then reassembled while the artist is portraying ordinary, little things in everyday life of his subjects. New little thing had recently appeared in Proch's life and it's the source of inspiration for his latest art show. The artist had recently became a father and his newborn to whom he had dedicated the upcoming 545 Days exhibition at Openspace gallery is now his primary inspiration.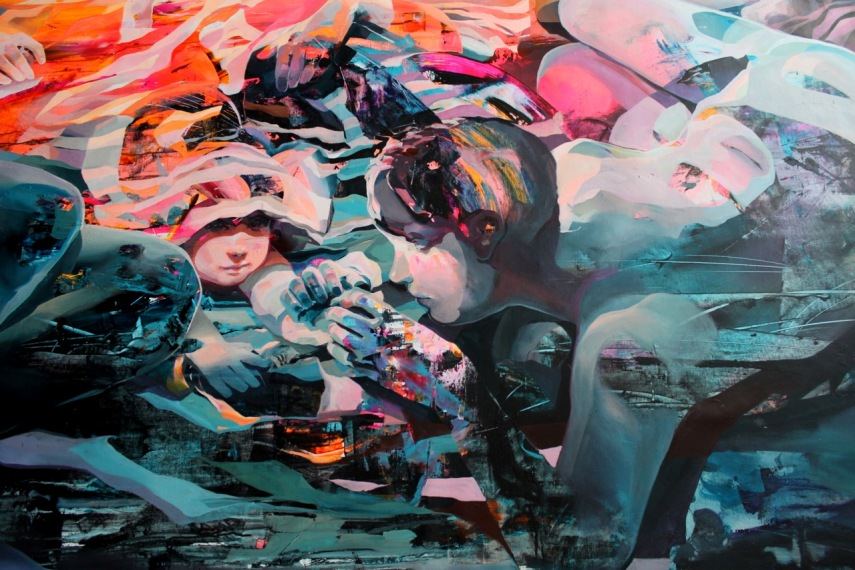 545 Days by Robert Proch
As mentioned before 545 Days is inspired by artist's new fatherly role. Proch deals with his baby's growth and upbringing, starting from the conception to its very first steps. The show title itself represents number of days passed between birth of Proch's son and exhibition in Openspace. It is the most personal exhibit so far for the painter and it follows his family as they go about their daily routine. Canvases are packed with emotions and paternal care as the new father commemorates important moment of his son's childhood. Unlike his previous work, color palette in 545 Days exhibition is gentle and warm and compositions are often interrupted by constant movement typical of infants.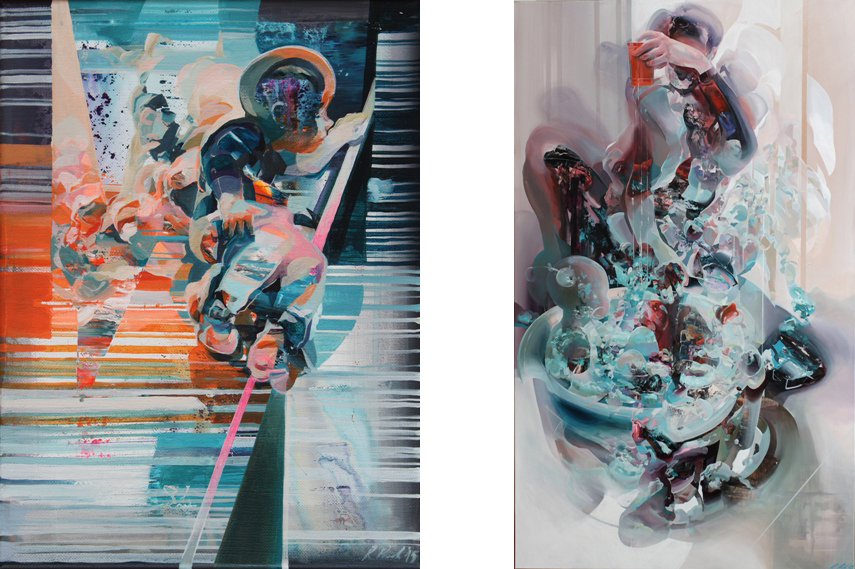 Beyond Realism with Robert Proch
Proch's is known as the artist that defies categorization and his style is inspired by animation, impressionism and graffiti art. Versatile influences have all been skillfully melted together to create this wonderful hybrid between fine art and urban art that will become the artist's recognizable style. Undoubtedly a realist, Proch has chosen the common scenes from everyday life as main subjects of his work. But he often takes us beyond realism into fragmented space and reality shattered, with masterly use of vibrant colors and intense motion that creates tension while building the dominating motif of the piece. Subjects are surrounded and partly lost in geometrical shapes twirling around them. As the artist accentuate central elements of his work that often fall in and out of abstract, background expand to thousands of small pixel-like dots and suddenly these little things grow to universal proportion.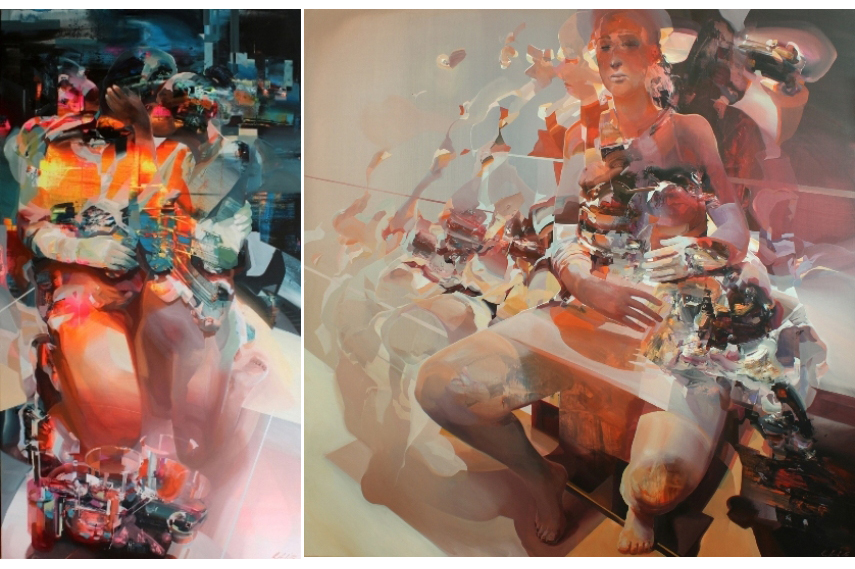 545 Days at Openspace gallery
Robert Proch has often changed media creating on canvas, walls, paper, and many other surfaces. For 545 Days exhibition he prepared about forty artworks on paper and canvas all dedicated to his family. Works on display will be located in 600 square meter space making 545 Days solo show the largest and possibly the most important to date for the Polish artist. This will be the second exhibition for Proch at Openspace gallery in Paris after the very successful Turn the Corner exhibition presented in late 2013. Even though it's titled 545 Days, exhibition will be on show for only eight days between May 23rd and 30th.
It might take 545 Days or more to create the exhibition but signing up for My Widewalls will only take a few seconds.
Featured images : Robert Proch - Lost Atention (detail), 2015 and Robert Proch - Clockwise Worry (detail), 2015
All images courtesy of Openspace gallery