Paint and a piece of paper are often all that artists need in order to create the most mesmerizing artworks. It's no surprising then that Paper, Please! (Paper, s'il vous plait!) is selected as the title of a first Stephane Moscato monograph that will be launched at a special event in Openspace gallery in Paris. Urban artist who has created his unique style by merging street art posters and canvas paintings has already exhibited his artworks all over the globe and now his masterpieces will be able to reach even wider audience through a comprehensive publication featuring his finest works.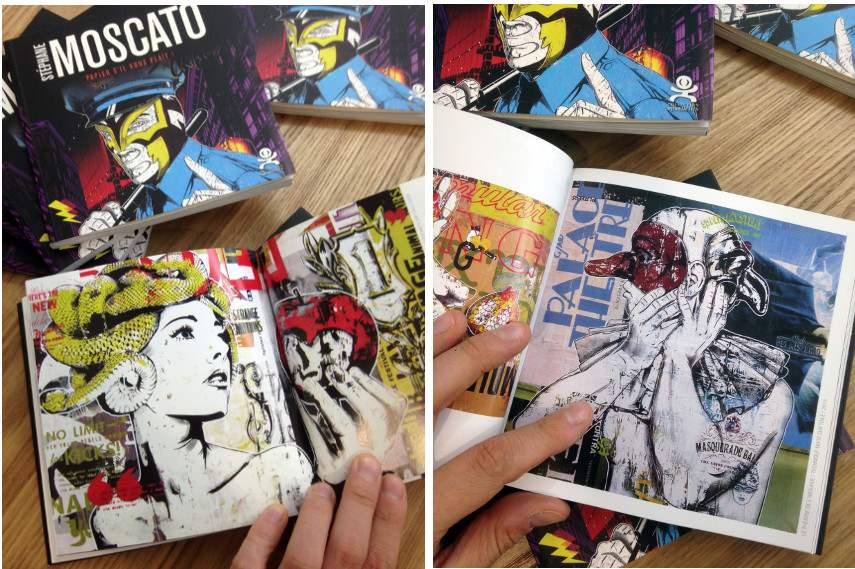 Poster-inspired Art by Stéphane Moscato aka STF
Stéphane Moscato aka STF made a name for himself in the mid-2000s when his unconventional stencils and his singular innovative style. For years he walked down the streets of Marseilles tirelessly peeling of the posters from the walls and lampposts that will later become the base for his studio works. His love for art posters helped Stéphane Moscato developed a unique painting technique in which he pastes posters on canvases and other medias and then transforms them into narrative pieces. The artist creates the dialogue with these underappreciated street art forms by adding colors, symbols, and powerful characters thus slowly transforming the used posters without cutting their ties with the streets. Influences of Situationism, Dadaism, and punk music are visible in his nonconformist artworks that often convey their creator's appreciation for absurdity and his belief in individual liberties. Stéphane Moscato's combinations of striking subjects and pictorial compositions made from numerous unusual elements such as a crown symbol, logos, typos, and striking color palette equips his artworks with conspicuous instantly recognizable and distinctive aura.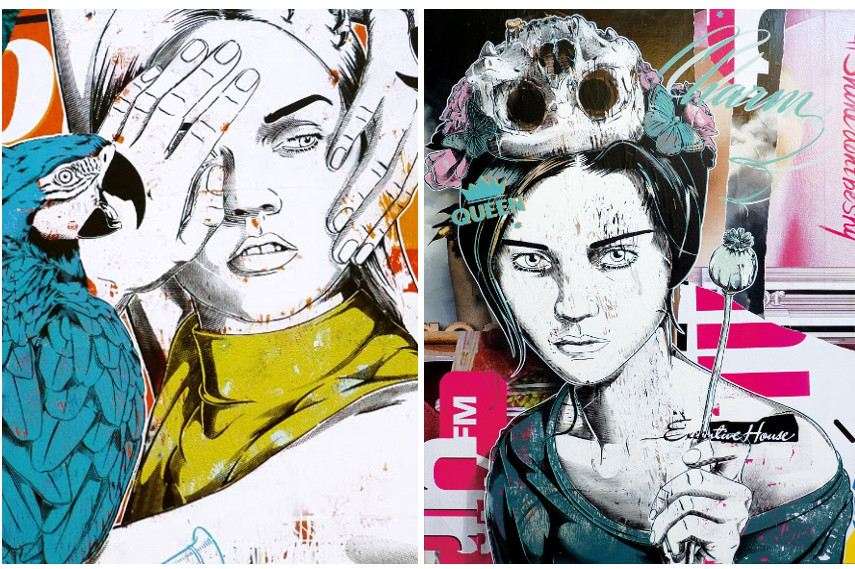 First Stéphane Moscato monograph ever Printed
Until recently, the fascinating images of Stéphane Moscato could be seen on facades, posters and canvas works but soon his fans will have the opportunity to enjoy the innovative works by the French art-maker in his first monograph as well. A monograph entitled Papier, s'il vous plait ! consists of almost 100 pages filled with Stéphane Moscato's recognizable artworks and an accompanying description. The comic-book line images mostly depict black and white, monochromatic subjects placed amid urban landscapes or a backgrounds decorated with words and sentences that sometimes serve as a social commentary and other times as a description. The artist used vibrantly colored superhero masks to cover the faces of male characters thus conveying the notion of power and mystery. Female characters, on the other hand, are paired up with animals, symbols, and writing in a series of artworks that add a modern touch to tales rooted in classical mythology.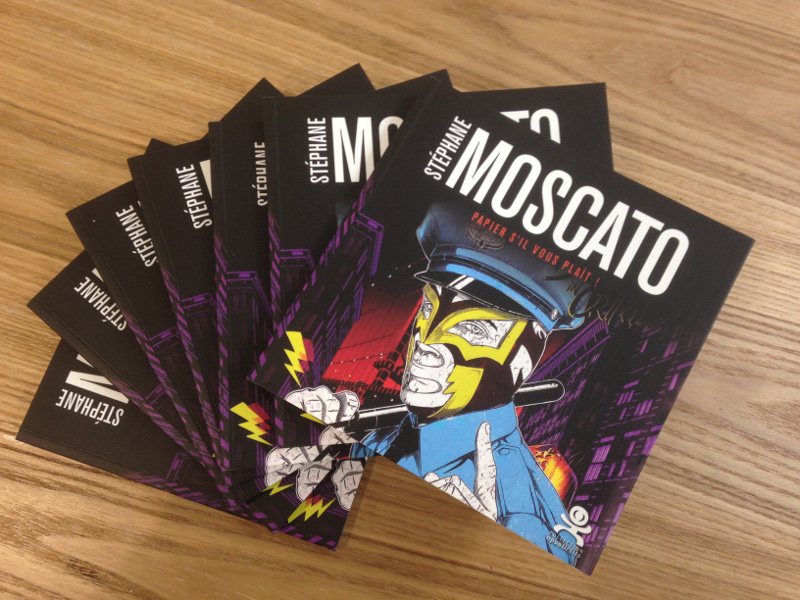 Papier, s'il vous plait ! Official Launch at Openspace Gallery
The first monograph about Stephane Moscato body of work will be presented to the public at Openspace Gallery in Paris, France. The art book printed by Editions Criteria printing company, contains 92 pages dedicated to Stéphane Moscato's innovating works. Latest project by Stephane Moscato Papier s'il vous plait! will be launched on Saturday, October 1st, 2016 from 4 pm. to 7 pm. Visitors of Openspace gallery will have the opportunity to buy the book on site for only €13,50 a piece.
Images courtesy of Openspace Gallery