OPEN WALLS Gallery has been a fervent force supporting and enabling prominent urban artists to express themselves and convey the creative notion to the world. Working together with the ground-breaking artists, OPEN WALLS from Berlin shows the world exactly how much street art has developed and grown. Urban art has spread to other aspects of artistic expression that are no longer only limited to the street and the street art practice. The amazing artists gathered for this special show only go to prove that concept. OX, Alias, Vermibus, BR1, SP38, JUST, Jordan Seiler, Thomas Von Wittich, Alaniz, Aïda Gómez, Giacomo Spazio and Anton Unai are the 12 names whose works will be featured in this group exhibition named Collection, and it truly will be a collection of amazing artists more than worth of your time.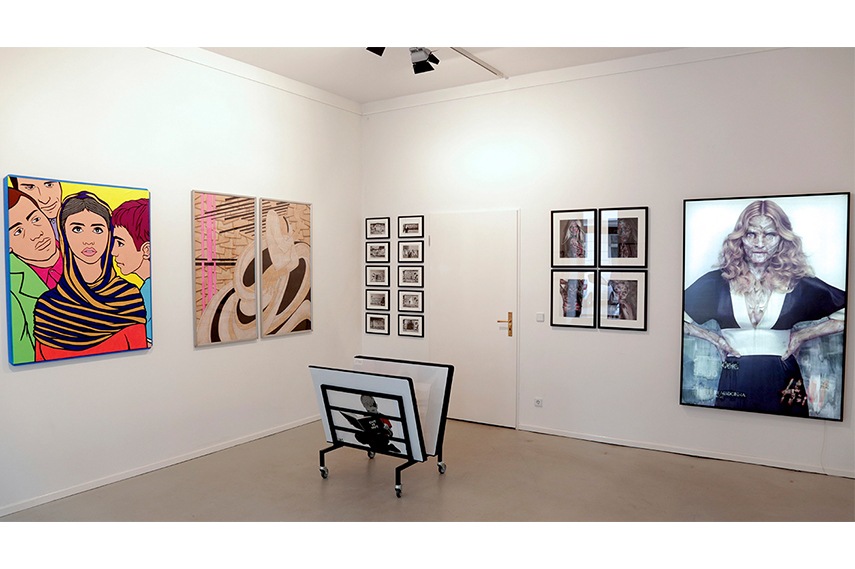 From Simplicity, Humor and Provocative works, to Major themes of War, Politics and Social issues
Celebrated for his deconstruction of dominant standards of beauty, Vermibus often "edits" the advertisements we keep seeing in the streets. He carefully brushes away the faces and flesh of the models in the posters, giving them a completely new look, altering the entire message of the image. The artist explores the complex relationship between art and the fashion industry, challenging the way we perceive pre-established and enforced notions of bodily beauty. When his transformation is complete, some of the models appear as mummies, ghosts or other ethereal creatures, but still they envision a form of beauty, granted, a completely different one than before.
The hijacker of billboards, OX, comes from Paris and he is well-known for his practice of taking over the imposing advertising spaces and adding a sense of humor and disarming simplicity through his artwork. By working with such super-exposed spaces, OX effectively eliminates the original commercial message, and instead brings out a social or political character of the image.
SP38 recently celebrated his first 20 years of working in Berlin, and now he is back to Open Walls Gallery with some new work. The French artist creates a dialogue between the city and its inhabitants through a simple, but unique graffiti style. He created a completely original alphabet through which he produces short and effective statements which linger in the viewer's mind for a long time. With his poignant work, SP38 aims to provoke a reaction and engage the public to stop for a second and think about the gravity of the message behind the simple word or sentence.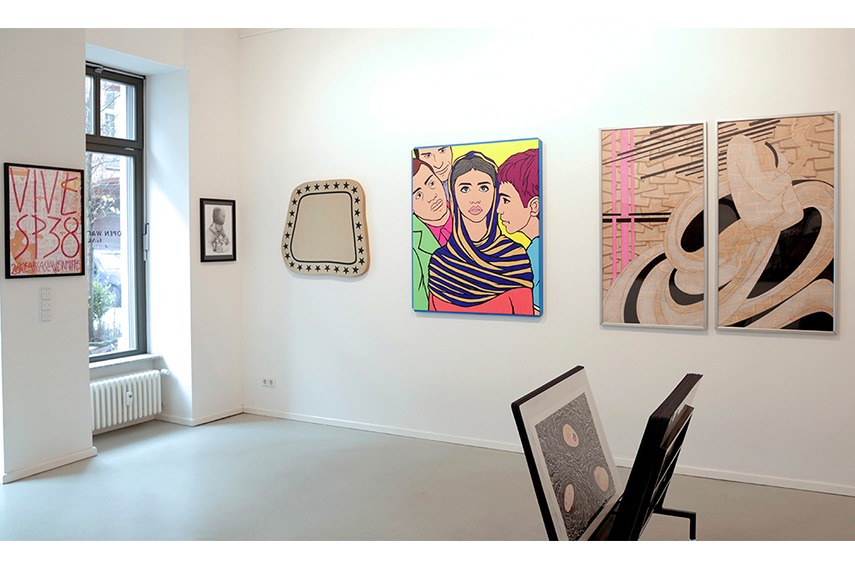 Some of the Best Muralists, Stencil Artists and Photographers of Street Art at OPEN WALLS Gallery
Alias is a Berlin-based artist who mainly works with stencils in form of paste ups, cut outs or direct sprays against walls. His pieces are mainly focused on children, teenagers and adults, displayed as alone individuals, dealing with various situations. As a sort of a quiet introspection, works of Alias tackle the major-impacting subjects of war, politics and social issues seen through a personal point of view of an individual. A personal crisis is portrayed as the main thing behind a larger catastrophe, making us all question how we deal with certain issues and situations in life.
From Berlin and London, to Mexico City and Ibiza, stunning murals of Alaniz can be found all around the world. Proud of his work, Alaniz still creates his work "illegally," and does not bother to hide himself behind a pseudonym. The prolific artist emphasizes the communication between the streets and the creator, and between the artwork and the viewer. His pieces made on canvases display an innate intimacy in the portraits of "invisible people" where the protagonists are the humans living outside of the margins of what we'd call a normal life.
One of the most influential photographers of the graffiti and street art movement, Boris Niehaus aka JUST, perfectly documents and captures the essence of urban culture. His photographs personify the energy and passion behind urban culture. With some of the greatest names in the scene found in his works, JUST remains as one of the most prominent photographers in the world of urban life. Since he is an active part of the scene himself, he manages to display the intimacy and symbolism of every artist, piece and message captured through his lens.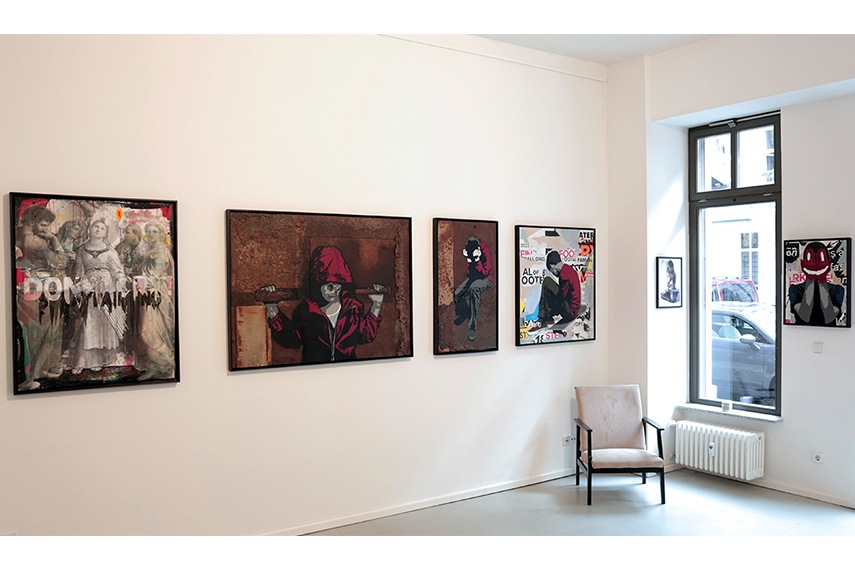 Collection Group Exhibition at OPEN WALLS Gallery in Berlin
For the past 3 years, OPEN WALLS Gallery has displayed a spirit of open-mindedness which enhanced and evolved the gallery program with an array of exquisite artists. Aside from the mentioned creators, BR1, Jordan Seiler, Thomas Von Wittich, Aïda Gómez, Giacomo Spazio and Anton Unai will join forces for this amazing group show. Rare, classic and previously unreleased artworks from these 12 authors are brought together to celebrate a vision of boundless creation. Collection group exhibition is on view from December 1st, 2015, to March 26th, 2016, at OPEN WALLS Gallery in Berlin. Only a gallery so dedicated and unique can gather an array of such prominent names in the world of street art, so use the opportunity and enjoy the show where artists are completely free to pursue their own vision.
All text images courtesy of OPEN WALLS Gallery