The 2017 edition of BLOOP Festival held in Ibiza has a wonderful theme dedicated to CHANGES, continuing a tradition with social themes. The roster of activities from fine arts to new arts include giant murals, interactive installations, paintings, photography, sculptures, workshops for children, music, exhibitions and much more, while many of these belong to the OpenAir.Gallery project, which currently holds over 20 murals and installations across the island. The latest addition is a new guerrilla project in the shape of an ephemeral painting, courtesy of the European art duo Pineapple Crocodile and floral artist Montse Nadal!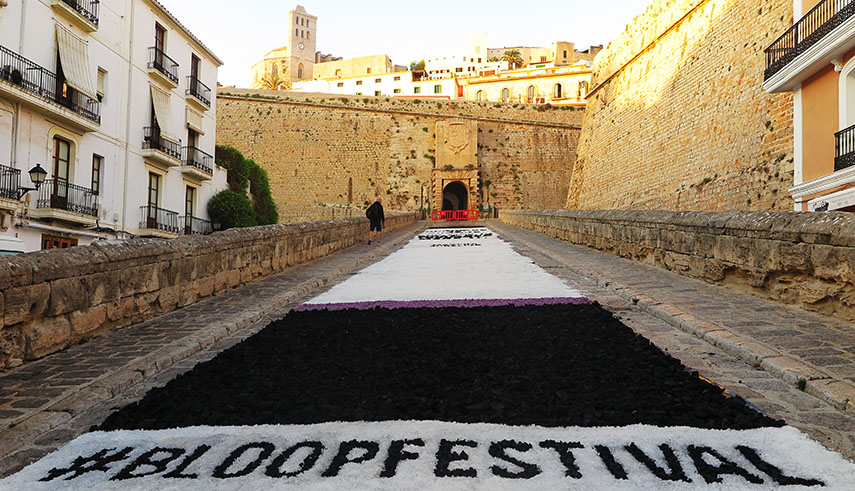 Making Changes at BLOOP Festival Ibiza
Following OpenAir.Gallery's long-term aim to change the urban landscapes of the entire island of Ibiza, the installation was set up on the roof of the Dart Vila of Ibiza, a UNESCO World Heritage site. Measuring 5 meters x 50 meters, it is made of purely and solely organic materials which could be found on the island: salt, charcoal and flowers. For Pineapple Crocodile and Montse Nadal, it took a day to create it, and due to the nature of the materials, it only lasted for two following days. The original message written in charcoal is a quote by Roman emperor Marcus Aurelius: "The Universe is Change, our life is what our thoughts make it", illustrating the Festival`s 2017 theme. The artwork is yet another testimony to the union of nature and arts in an enchanting context.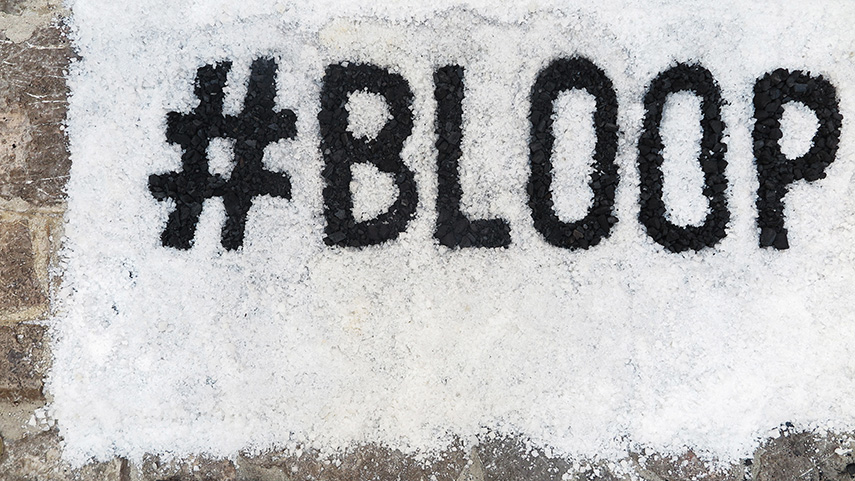 Pineapple Crocodile x Montse Nadal
Under the logistic and production support of Biokip Labs, the painting was made possible also thanks to the creativity of the Pineapple Crocodile and the technical coordination of Montse Nadal. Pineapple Crocodile, a multi-disciplinary duo based around music, has been supporting BLOOP Festival since the beginning, having shown their interactive installations, video mappings, sculptures, photography and more at the previous editions. On the other hand, Montse Nadal is a Catalan floral artist whose creations are always made of organic materials. This was her fourth appearance at BLOOP.
All images courtesy BLOOP Festival.