Even though Ori Gersht has a London-based studio, this will be the first time that he is exhibiting his art in a London-based gallery. His solo show titled Floating World is coming to Ben Brown Fine Arts gallery in May, and it will present the latest photography series from the artist. Inspired by Zen Buddhism and meditative nature of Buddhist temples in Kyoto, Gersht traveled to Japan in November 2015 to start photographing his Floating World series of works. Only a glance at these photos is enough to engage and somehow vacuum the observer into another dimension of reality. The audience will get the chance to experience this themselves at the upcoming London show, where the latest works of the artist will be on display.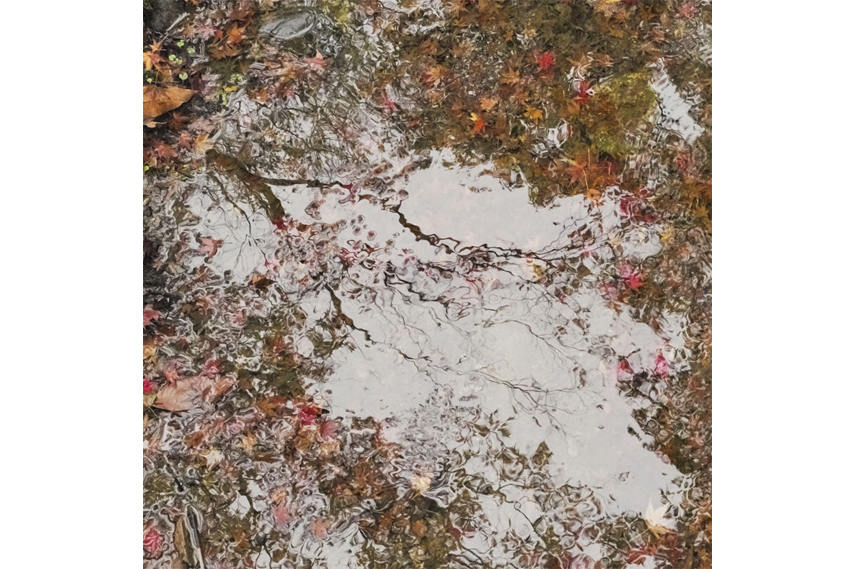 Magical Reflection of Nature
The Floating World series gathers art pieces like Hanging Sky, Melting World or Hanging Gardens that already speak for themselves. Trees, flowers, leaves, mountains, water, and sky are common subjects in these artworks, but those are not just plain landscapes. They are twisted appearances, reversed in perspective. Those mirrored surfaces are doubling the image, leaving the viewer wondering and hovering between parallel worlds. By looking at these water reflections, sometimes it is impossible to defer reality from dream-like impressions. Ori Gersht successfully captured the nature's magical gift to reflect itself and glow in all its inner beauty.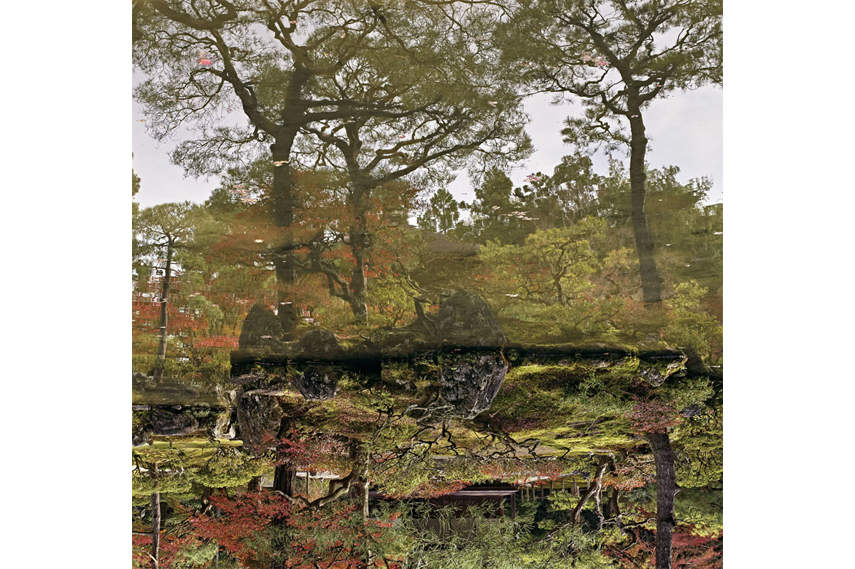 Strong Metaphoric Expression
Over the last decade, Gersht has been recognized as a photographer who is deeply moved by other people's suffering and trauma, and who is documenting the reality of conflict-stained areas around the world. He is using metaphors very often, and his artistic approach usually holds a strong expression of destruction opposed to personal and social development, while individuals and societies are discovering their own path somewhere in between. His photo series, such as Evaders, Ghost, Hide and Seek, are layering exactly those inner feelings. Foggy and blurred, even dark and gloomy at one point, some of these photographs seem to be falling out of focus. But a closer look reveals their sharpness and cleverness. There are mountain peaks tumbling down to an abyss, lonely boatman lost on his journey to nowhere, or shells broken into micro pieces. And all those images represent simple truths and a naked reality of the world around us.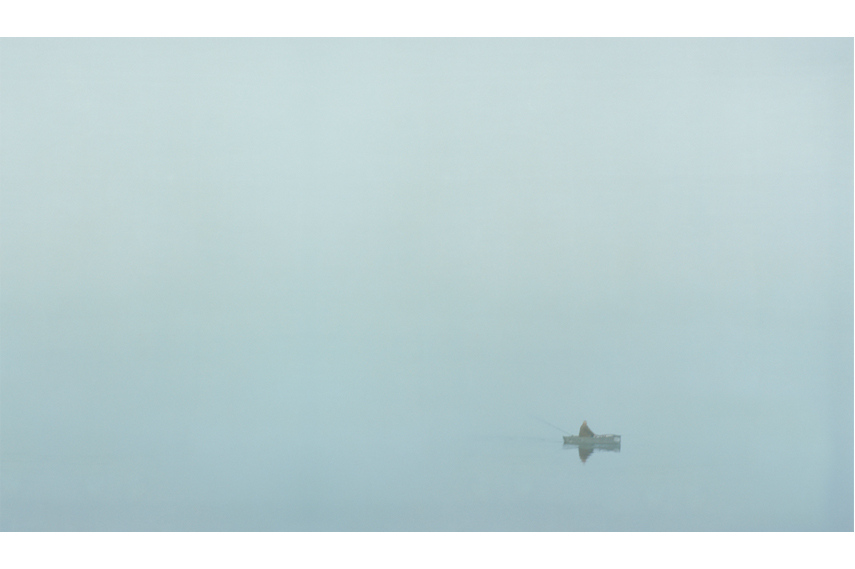 Ori Gersht Exhibition in London
The Floating World exhibition will showcase new body of work by Ori Gersht, Tel Aviv-born and London-based artist who won the 2015 Prix Pictet nomination. The exhibition will be on view at Ben Brown Fine Arts gallery from May 11 until June 16, 2016. A private view of the exhibition will be organized on Tuesday, May 10. Let the breathtaking nature lure you into the mesmerizing landscape, where you will question the perception of your surroundings and feel the urge to wander about. The captivating photos by Gersht truly envision the awe-inspiring tranquility of the scenery, inviting us to get lost in them. Linger away into the Floating World...
Featured image: Ori Gersht - Floating World, A Matter of Life and Death, 2016. Slider image: Ori Gersht - Floating World, Lost World 01, 2016. Copyright Ori Gersht; Courtesy of Ben Brown Fine Arts.