Recently, the original emoji set has been added to the Museum of Modern Art's collection. The set of 179 emoji was developed and released as a result of a collaboration of Shigetaka Kurita and NTT DOCOMO - the biggest Japanese phone operator established in 1999. These 12 x 12 pixel tiny pictures changed the way we communicate for good and today the language of emojis is enormously complex and expressive. But could we consider it art?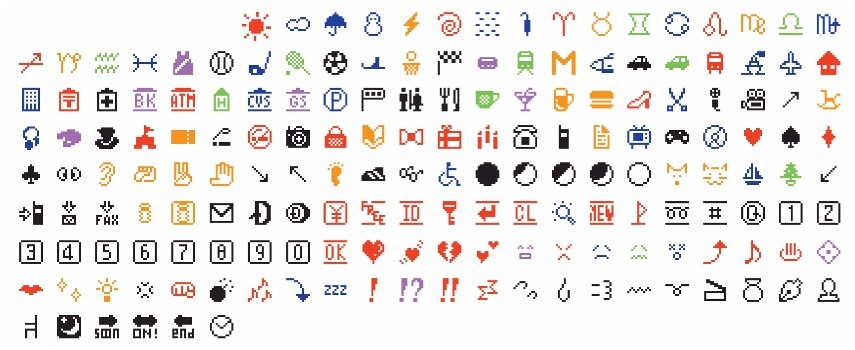 The History of Visual Language
Emojis are only one part of the visual language history in digital communication. Moreover, visual and sign languages were preceding the classic languages; the first known communication tables from ancient civilizations such as Sumer or Egyptian were also incorporating signage. In Ancient Greece, Plato and Aristotle studied the nature of the connection between signs and the world. Throughout the theory of language, its visual component was treated as equally as its meaning. In typography, dingbats are visual ornaments, characters and spacers included in typesets. Dingbats are used through the entire history of typesetting as a common type of decoration complimenting the text.
The Semiotics, the study of production, structure and meaning of language, also studies non-linguistic sign systems. It includes anthropological, cultural, scientific and logical (philosophical and mathematical) components of various sign systems, which could have the structure of language. In semiotics, the concept of the iconic sign, or icon, is connected to the visual symbol, maintaining similarity or visual analogy between the form of the sign and its meaning. This concept is widely accepted and developed in digital language of the 1970s, at the beginnings of the contemporary computer science and digital communication.
The first concise and short info messaging had a lack of emotions and expressive power, so it became an important task to incorporate them, particularly in the 1980s. This was when computer users spontaneously invented the first emo signs - in order to include emotions and express a certain tone in everyday communication, they started using simple character combinations, known today as smileys. As the Japanese language has more complex characters, computer users from Japan invented kaomoji, the communication of cute picture faces, around that same time. Later on, the term emoticon was coined to assign specially designed icons that express emotions.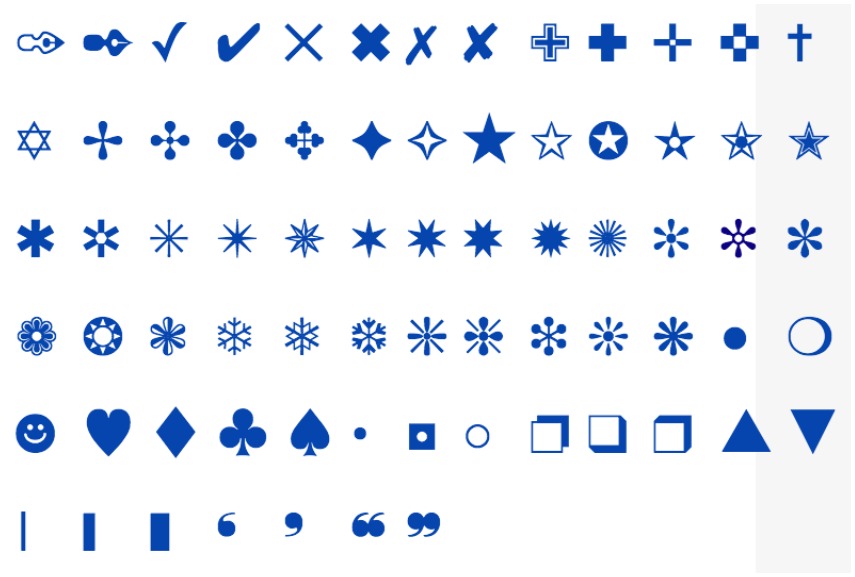 A Brief Story of Emoji
In the 1990s, digital communication was reduced and became rudimental. The first set of emoji was created in 1999, courtesy of the Japanese communication gigant Nippon Telegraph and Telephone, for the purposes of the new "i-mode" mobile Internet software NTT DOCOMO and its new type of interface. All the trend casts were true and the first set of emojis started the revolution, since its immediate success and all the competitors quickly brought their versions of emoji sign language. Apple was one of the main companies responsible for the planetary spread of the emoji culture, when it decided to include complex tiny images language into the iPhone language list. Furthermore, along with Android and other operating systems, they burst into the race to spread the set of symbols, fitting all aspects of life and expressing more and more compelling features and emotions. In 2013, The Emoji Art & Design Show took place in New York, where featured works of art and design were emoji themed. A wide range of mediums, from digital prints and sculptures to video and performance art, revisited the ideas of both pop and visual culture —  appropriating and inserting emoji into the art history cannon, creating hypnotic moving images, new emoji photo apps and works concerning inherent translation difficulties. Since this is an important part of everyday life and contemporary pop culture, it was a matter of time when emoji characters would be recognized as the legitimate aspect of the art production.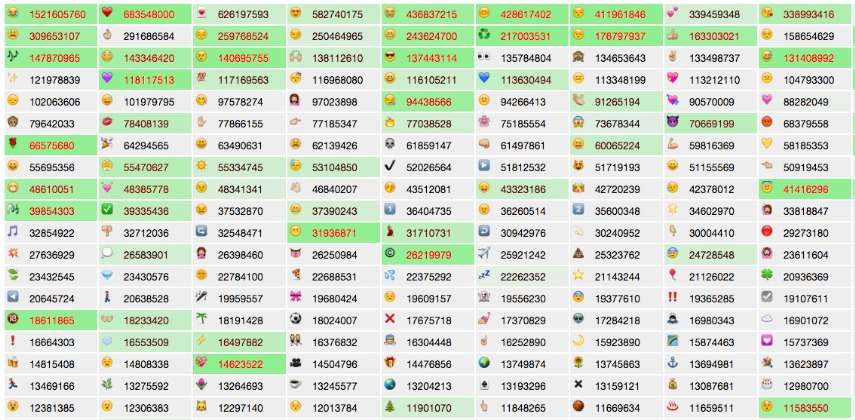 Emoji as Art?
MoMA's Department of Architecture and Design has had numerous acquisitions over the years that drew public attention and raised many concerns considering the matter of art itself. In 2010, MoMA included the @ symbol in their permanent collection and it was followed by the acquisitions of 14 iconic video games such as Pac-Man (1980), Tetris (1984) or The Sims (2000). Provoked by the frequent questioning on these cases, the museum explained its Criteria for Acquisition, in a document which stated several important points concerning every part of the collection. This way, museum curators and experts introduced us to their process of decision making, indicating that besides formal and visual qualities of an object, we should appreciate its function and transformative power of innovation, as well as the cultural impact within the art world or cultural sphere.
The Museum of Modern Art in New York is well-known for the establishment of the first curatorial department dedicated to architecture and design. Since 1932, this department has been building its broad collection of 28,000 works that include architectural, industrial or design drawings, models, photographs, typography examples, posters, artists' archives, furniture, tools, textiles, cars and even a helicopter. Among all these historical manifestations of creative work within the fields of architecture and design, digital typography, products and imagery have all taken an important place. In the manner of the Arts and Crafts movement, which emphasizes the importance of applied arts, the collection tries to display major movements of modern as well as contemporary art and crafts.
When it comes to the field of digital production and design, it is always hard to decide if these should and could be understood as art, mainly deliberated from any function. Meanwhile, the digital products are inextricable from everyday human practices. Another important question is whether emoji or video games could be considered art. It seems we simply do not have what it takes to accept the presence of frequently used products in art museums, but it is important to take a look at the past and detect the important moments to built a network of references in contemporary art and design. Looking back, we can say that the first Original set of emojis was a revolutionary design moment, even though it was only 17 years ago. But will we think so in next 17 years? Time will tell, and the museums will give us an evidence.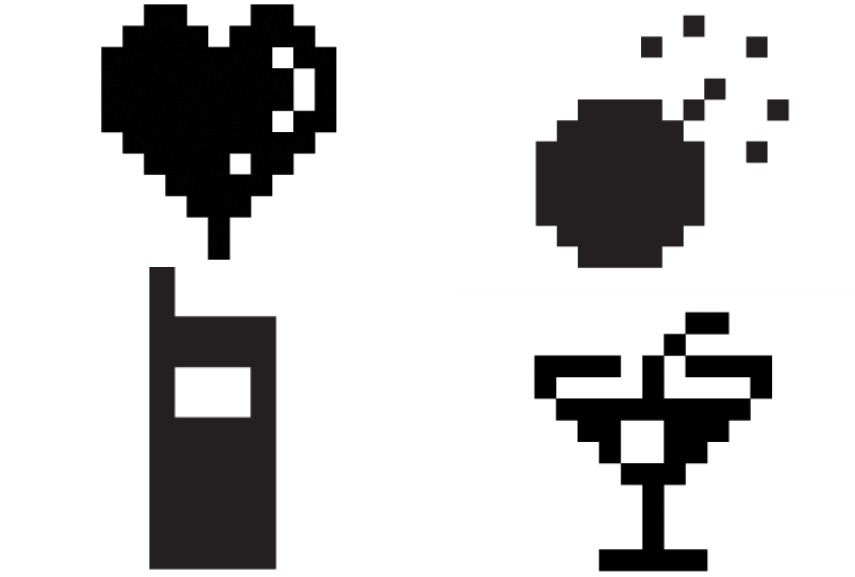 Emoji – The Power of Visual Expression
These newly confirmed work of arts, such as collection of emoji or video games, are opening our perception to what art is, because these examples shed a light to the immaterial and synthetic concepts that majorly influenced our world in the past decades. Without comprehensive knowledge on its design process, we cannot understand the artworks referencing contemporary issues. Even though symbols such as the heart or the smile existed long before the first set of emoji, the careful design of Shigetaka Kurita and NTT DOCOMO team of developers applied technological innovation to create objects that everyone uses on a daily basis. We now live in a world where the material culture and the field of art are massively influenced by the moves in digital world, so the history of the present is being written in MoMA museum, as an epicenter of the ambitious and controversial initiative to index and capture all the important points of recent history.
 Editors' Tip: The Emoji-To-English Dictionary: Your Text-Message Translation Guide
If you think you're good at coming up with imaginative emoji combinations, think again! The Emoji-to-English Dictionary challenges you to step up your game with more than 100 phrases that will have you ROFL. This unique guide gives you the lowdown on the most hilarious and unexpected emoji phrases around. Divided by topic, each chapter translates dozens of emoji combinations into plain ol' English, so that you can quickly incorporate them into your messages--and even brainstorm crazy one-liners of your own!
Featured images: NTT DOCOMO - Original Emoji, detail 1; NTT DOCOMO - Original Emoji, detail 2. All images via MoMA official website, used for illustrative purposes only.