The Twins are on the roll again! Famous Brazilian duo,Os Gemeos are opening a show in Rio de Janeiro today! Hosted by the Rio chapter of Museu Casa do Pontal, the brothers will reveal their latest installation created specially for the event, entitled The Bunker, a piece which is to stay as a part of permanent museum collection. There are only a couple of hours left until the inauguration, so all the urban art lovers located in Rio de Janeiro today should hurry and plan out a fun and artsy afternoon.
Program begins at 3pm, local time, with a conversation with Gustavo and Otavio Pandolfo, mediated by Paul Portela and Angela Mascelani, museum curator. The show will officially open after the initial event, with musical support given by local music artist Siba.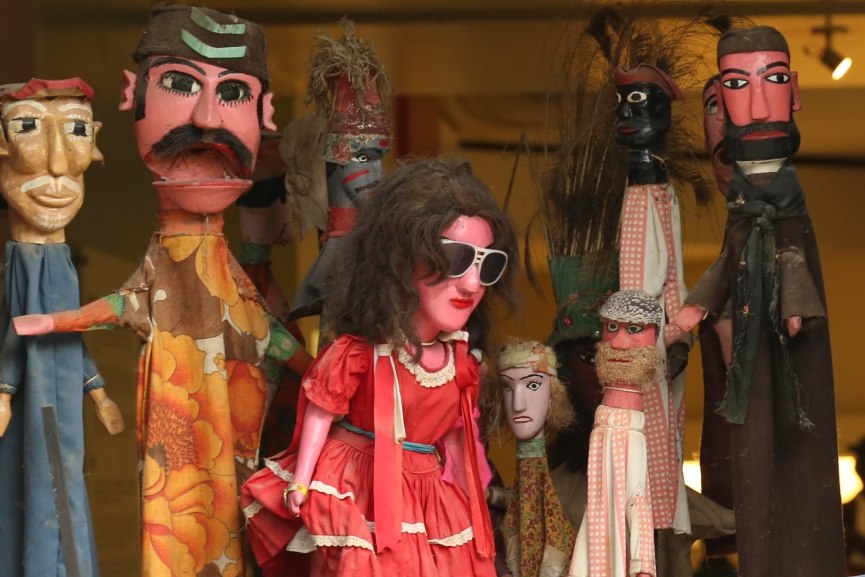 The Bunker by Os Gemeos
The Bunker is a piece that came as a result of museum commission which Os Gemeos took very seriously, trying to create the work that would correspond with its intended surroundings conceptually. They looked back at their oeuvre and the influences of and on popular culture, thus creating an elaborate, symbolic piece. Its title holds multiple connotations, implying museal preservation, protection, and guardianship of national treasures, but also serving as a place for meditation, a cultural temple of sorts. Os Gemeos attempted to draw the attention to the important, but often forgotten aspects of life and culture, in their novel engaged work of art.
Lively and colorful, the work of Os Gemeos represents the best of Brazilian contemporary and urban art today, counting the brothers among artists from Brazil you need to know. A mixture of influences, from global, pop, general to Brazilian folk art, are conflated within their expression, always delivered in a highly spirited, entertaining manner. The strength of their expression is reflected in that precisely - through appealing, engaging visual language, the duo manages to spread crucial messages drawing attention to some of the most important issues of contemporary society. The popular twin brothers have recently exhibited at Vancouver Biennale and painted the airplane which served as a vehicle for the Brazilian national World Cup team.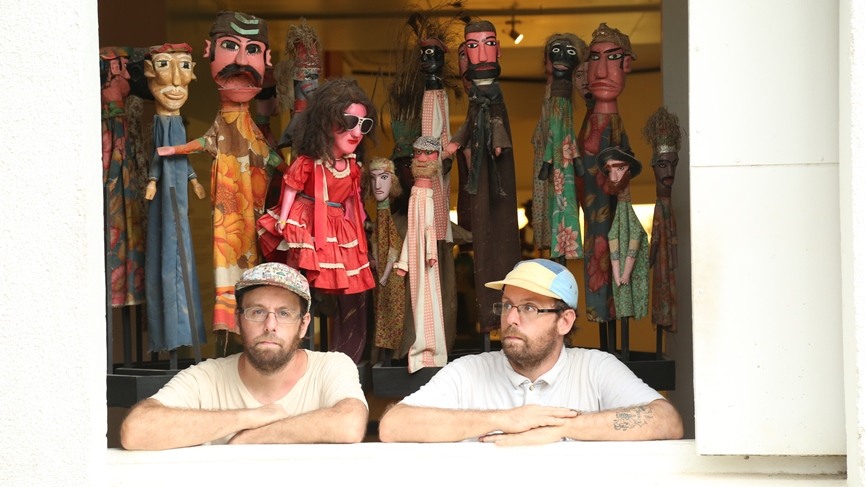 Museum Casa do Pontal and OsGemeos
One of the leading museums of the country, Museu Casa do Pontal has been open for visitors for over 35 years, holding the greatest Brazilian folk art collection in the world. City Hall listed the museum as an important cultural reference of the city, since its collection counts more than 8,500 artworks made by 200 Brazilian artists, all created in 20th century and on.
Os Gemeos piece will induce a new discussion, give new energy and raise questions about the transformative role of art in society. Idea to include these couple of urban art stars was to emphasize the fact that art can alter views and battle certain issues successfully, with a belief their art would fit well with the folk art already hosted by the museum.
The Bunker installation will be on view at Museu Casa do Pontal in Rio de Janeiro as of today, set in the garden of the space.
Check out one of the latest street works by OsGemeos here!
Follow OsGemeos and most important urban artists by signing up for My Widewalls!
Images courtesy of O Sobrado - Comunicação Criativa.