Five decades between 1914 and 1964 represent a groundbreaking period in the history of British printmaking. Print masters of that era have made a radical shift from the earlier tradition and experimented with numerous new techniques, which had a long-lasting effect on generations of artists to come. In order to explore this exciting and highly relevant period in art history, Osborne Samuel Gallery will organize an exhibition of works by some of the best printmakers of that time. A Radical View: Avant-Garde British Printmaking 1914-1964 group show will gather the finest examples of linocuts, lithographs, etchings and woodcuts that powerfully portray the variety and originality of the avant-garde 20th-century printmaking.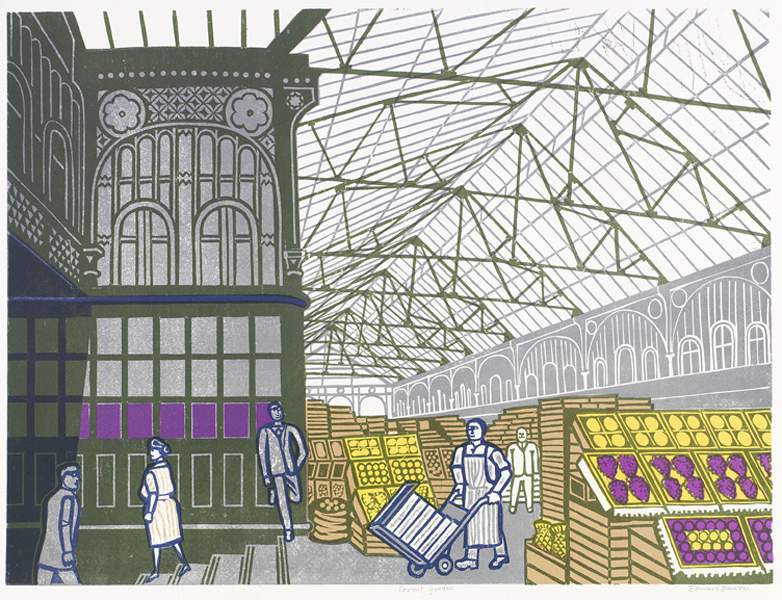 Finest British Prints on View at Osborne Samuel Gallery
A Radical View: Avant-Garde British Printmaking 1914-1964 will present an array of carefully selected prints that best convey the radical changes made in this art field in early and mid 20th century. Starting from the early 1900s artworks by Henry Moore and Peter Lanyon, the exhibition spans over Eric Ravilious' colorful 1930s imagery to the depictions of London portrayed in lively works by Sybil Andrews. Through this versatile selection of works, Osborne Samuel Gallery will present the development of both artistic approaches and techniques, but also new concepts and ideas visible in the works by the innovators of British modernism.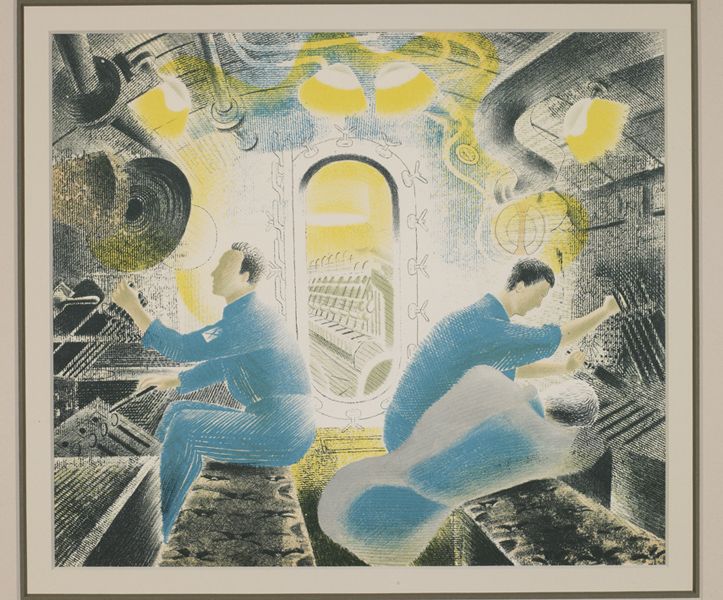 Exploring 20th Century London and the Intricate Art of Printmaking
One of the greatest sculptors of the 20th century Henry Moore, has undoubtedly left his mark in graphic art as well. The exhibition at Osborne Samuel Gallery will include several lithography pieces by the acclaimed artist, accompanied by Peter Lanyon abstract experiments created with the same technique. Painter, illustrator and muralist Edward Bawden depicted highly detailed and slightly humorous perceptions of the British capital in several prints from his Six London Markets series created in 1960s. Sybil Andrews' dynamic linocuts depicting well-known places such as Hyde park provide us with further possibilities of exploring the early 2o-century London.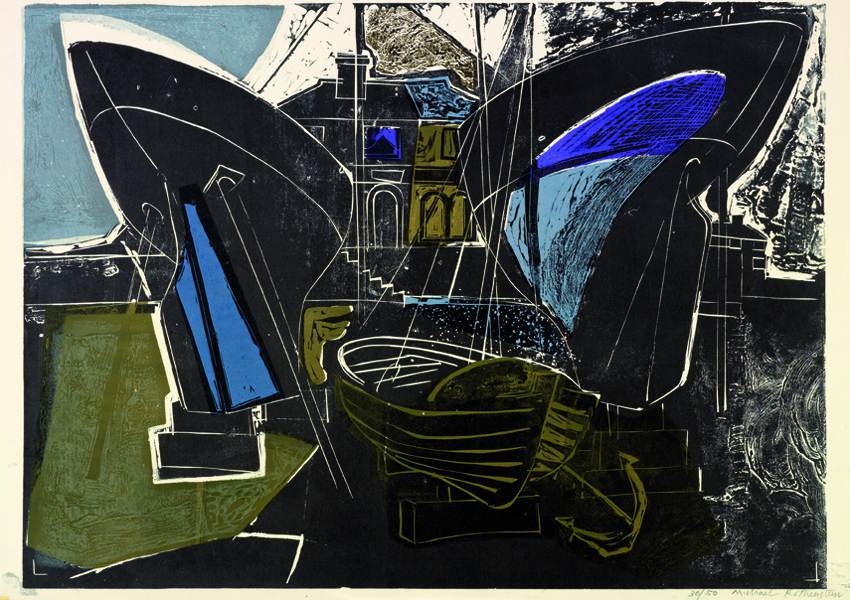 Radical View: Avant-Garde British Printmaking 1914-1964 Artworks at London Original Print Fair
Before they arrive into the premier London gallery, some of the best works included in the exhibition will be on display at London Original Print Fair scheduled to take place at the Royal Academy from May 5th till May 8th, 2016. The exhibition will consist of modernist works by the celebrated artists that still remain as vibrant and compelling as they were upon their creation 100 years ago. A Radical View: Avant-Garde British Printmaking 1914-1964 will be on view at Osborne Samuel Gallery from May 9th till June 4th, 2016. The exhibition will be accompanied by an extensive publication documenting the development of the twentieth-century British printmaking.
Featured images : Left : Peter Lanyon, Cornish Landscape, 1958 / Right : Henry Moore - Minerva, Prometheus and Pandora, 1950 ; John Banting - One Man Band, 1934 ; Edward Bawden - Leadenhall Market, 1967 ; Cyril Power - The Tube Station, 1932, ; All images courtesy of Courtesy Osborne Samuel