Known as the father of art photography, Oscar Rejlander remains one of its unsung heroes. A painter, photographer and experimental artist, he managed to transform a technical medium into an important means of artistic expression. His bold experimentations with photographic techniques early in the development and his keen understanding of human emotion were far ahead of their time, changing the history of the medium.
The J. Paul Getty Museum is hosting the first major show dedicated to this pioneering artist. Titled Oscar Rejlander: Artist Photographer, the exhibition explores the life and work of one of the most influential photographers of the 19th century. Exploring the entire scope of his artistic production, it features a collection of some 150 works by Rejlander, from landscapes and portraits to allegories and witty commentaries on contemporary society, alongside a selection of his early paintings, drawings, and prints.
In his writings, Rejlander writes that "it is the mind of the artist, and not the nature of his materials, which makes his production a work of art." However, Timothy Potts, director of the J. Paul Getty Museum explains that "some of the fundamental issues that Rejlander grappled with in his photographs still resonate with photographic practice today."
His photographs, though made a century and a half ago, are both meticulously of their time and timeless, foreshadowing many later achievements of the medium through to the digital age.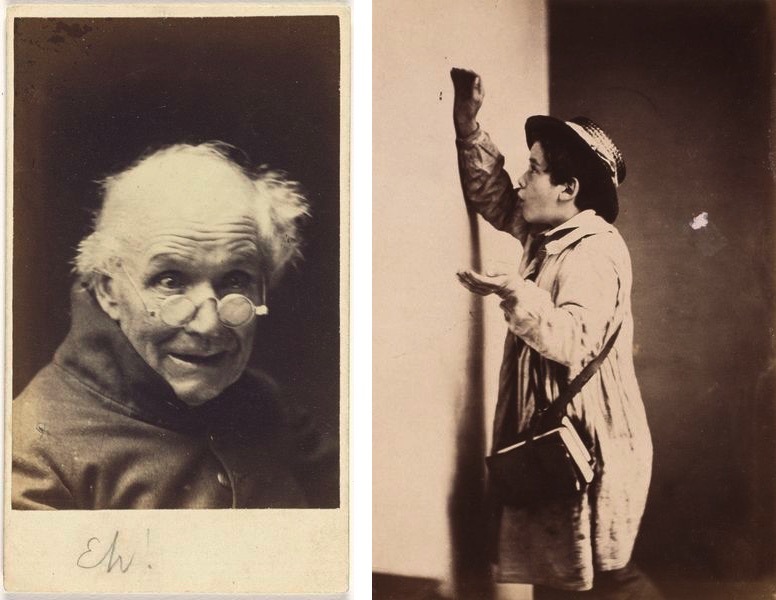 Early Oscar Rejlander Photography
Very little is known about Oscar Rejlander's early life. A flamboyant, colorful, theatrical figure, he may well have actively cultivated a sense of mystery surrounding his origins. Probably born in Sweden in 1813, he studied painting as a young man and later moved to Rome where he made a living making copies of Renaissance paintings.
In 1839, he moved to England, first working as a painter before turning to photography in 1852 while living in London. As he explained, this moment of revelation of how useful the medium could be to artists came after he had bought some photographic reproductions of classical sculptures and was captivated by how it succeeded in capturing the complicated folds of drapery.
After learning the wet-collodion and waxed-paper processes, Rejlander started making living as a portrait photographer, taking photographs of the higher ranks of London society, including the English scientist Charles Darwin, the writer Lewis Carroll, and poets Alfred Lord Tennyson and Henry Taylor. He was celebrated for his skill with lighting as well as the natural and seemingly spontaneous expressions he was able to capture.
He also staged and re-created images from the streets in his studio, illustrating human relationships with tenderness and humor, often using models and props. Influenced by the works of art he'd studied as a young man, he favored sentimental genre studies, narrative tableaux and portrait works with a strong theatrical or emotional element. Throughout his career, he strongly advocated the view that photography was an independent art.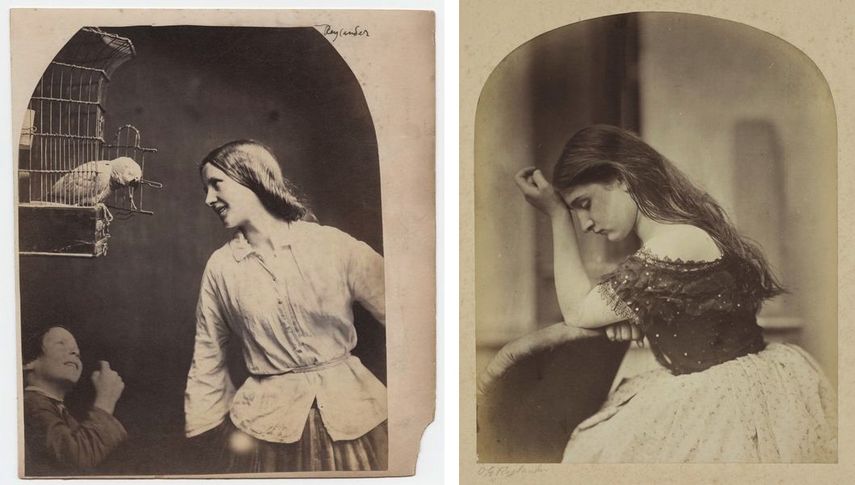 Introducing Combination Printing
Combining several different negatives to create a single final image, Oscar Rejlander pioneered the painstaking technique of combination printing, creating the first collection of photomontages in the history of photography. The most ambitious example of this technique is his photograph The Two Ways of Life from 1857, an allegorical tableau created using over 30 separate negatives.
The photograph represents an intricate allegory of two opposing philosophies of life - Vice and Virtue. It depicts two young men, one being guided toward a life of virtue—work, study, and religion, while the other is tempted by the call of desire, gambling, idleness, and vice.
The work immediately caught the public's attention, but it divided the photographic community, with professional photographers considering it artificial in production. Within the general public, it caused quite a controversy for its partial nudity. Still, the work ended up being a success and he was soon after admitted to the Royal Photographic Society of London. It remains one of the finest examples of combination printing to come from this period.
Rejlander continued to experiment with double exposure, photographic manipulation and retouching throughout his career, developing ideas and methods which were adopted by other photographers of the era.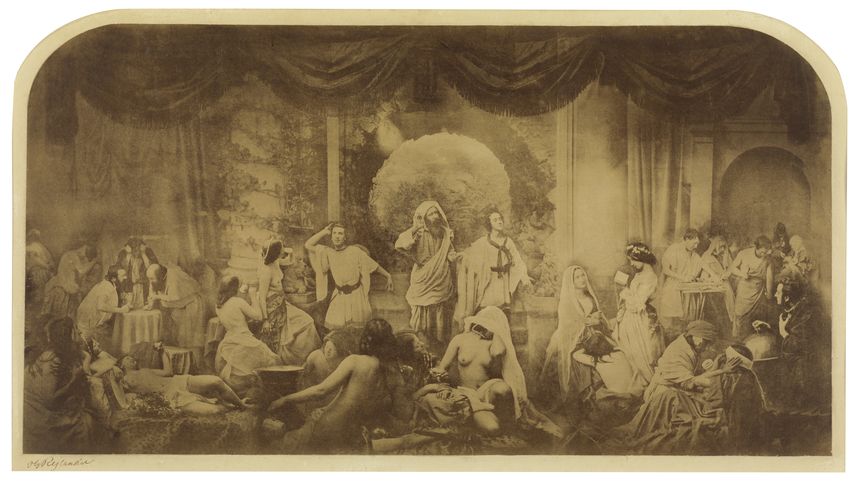 Oscar Rejlander Exhibition at J. Paul Getty Museum
The exhibition aims to show Oscar Rejlander's humanity and humor, as well as his humble nature, which is "particularly evident in the fact that he often sent his work to exhibitions under the name "amateur"," as Karen Hellman, assistant curator of photographs at the Getty Museum, explains.
When I compare what I have done with what I think I ought to do, and some day hope I shall do, I think of myself as only an amateur, after all—that is to say, a beginner. - Oscar Rejlander
The exhibition Oscar Rejlander: Artist Photographer will be on view at the J. Paul Getty Museum in Los Angeles until June 9th, 2019.
It is curated by Lori Pauli, curator of photographs at the National Gallery of Canada, and Karen Hellman, assistant curator of photographs at the J. Paul Getty Museum.
Featured image: Oscar Rejlander - What Shall I Do? (detail), about 1860. Albumen silver print. Image: 18.7 x 15 cm (7 3/8 x 5 7/8 in.). National Gallery of Canada, Ottawa. Purchased 1977 (32696); Non Angeli sed Angli (Not Angels but Anglos), after Raphael's Sistine Madonna, about 1854–1856. Albumen silver print. Image- 20.5 x 26.3 cm (8 1/16 x 10 3/8 in.). Princeton University Art Museum. Museum purchase, David H. McAlpin, Class of 1920, Fund; Left: Allegorical Study (Sacred and Profane Love), about 1860. Albumen paper print. Image- 12 x 17.5 cm (4 3:4 x 6 7:8 in.). Wilson Centre for Photography / Right: Ariadne, 1857. Albumen print from a wet collodion negative. Image (rounded top): 20.4 x 15.5 cm (8 1/16 x 6 1/8 in.). National Gallery of Art, Washington, Paul Mellon Fund. All images courtesy of Getty Museum.