An artist, poet, and playwright, Oskar Kokoschka is celebrated for his portraits and landscapes executed in his distinct bold, racy expressionist style. Concerned with expressing human character and psychology through the effects of color, formal distortion, and violent brushwork, he retained his allegiance to figurative painting even after the Second World War.
The upcoming exhibition at the Kunsthaus Zürich will be Kokoschka's first retrospective in Switzerland in over 30 years, setting out to acquaint a new generation of visitors with this celebrated artist. Titled Oskar Kokoschka - Expressionist, migrant and pacifist, the exhibition will bring together 200 works, including the monumental triptych Prometheus, which has never before been seen in Switzerland.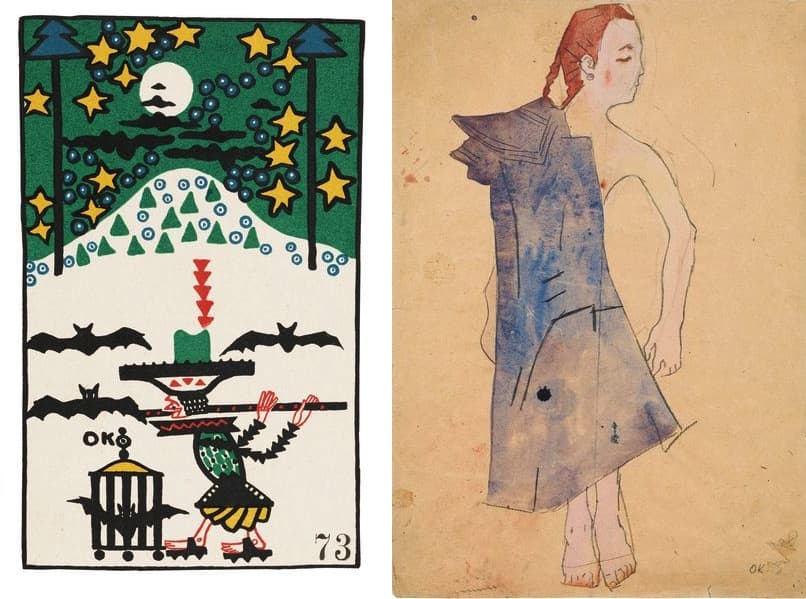 An Outspoken Pacifist
In addition to his bold brushwork and freedom from stylistic constraint, Oskar Kokoschka is widely celebrated for his open-minded, cosmopolitan attitudes and pacifism which runs like a thread through his work, life and legacy.
Curated by Cathérine Hug, the exhibition brings together 100 paintings and an equal number of works on paper, photographs and letters from all phases of his career. An outspoken critic of the Nazis and Fascism, his work was defamed as "degenerate" by the Nazis. Yet he believed that art could counter such evil as long as it maintains a reference to the concrete world in which we live.
While in exile, Kokoschka continued to champion freedom, democracy and human rights, imbuing his works with an independent-minded artistic language of political protest.

Kokoschka Triptychs
Among highlights of the show are two impressive triptychs - Prometheus from 1950 and Thermopylae from 1954. Each around eight meters wide and two meters high, these monumental works have only been shown together once before, at the Tate in 1962. A high point of the artist's mature oeuvre, the works were created after he moved to Villeneuve in Switzerland in 1953, where he remained until the end of his life.
The piece Prometheus depicts the originator of human civilization while enjoining human beings to come together as brothers and sisters in peace and freedom, while Thermopylae depicts a famous battle of Thermopylae. Both of these pieces are characterized by unique brushwork and color progressions, revealing the artist's performative production process unusual in figurative painting.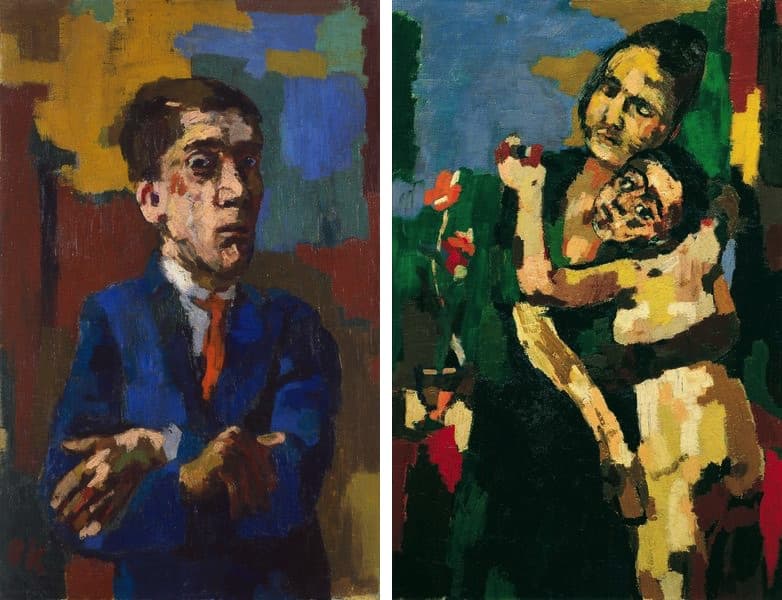 Oskar Kokoschka Exhibition at Kunsthaus Zurich
The exhibition Oskar Kokoschka – Expressionist, migrant and pacifist will be on view at Kunsthaus Zurich from December 14th, 2018 to March 10th, 2019. It is organized in collaboration with the Leopold Museum, Vienna.
The exhibition will be accompanied by the extensive and multifaceted program which reflects the rich diversity of Kokoschka's life. The program includes guided tours by the exhibition curator, a screening of the film Kokoschka: Leben und Werk by Michal Rodde, the lecture The panopticon of perversion. Kokoschka and the exhibition Entartete Kunst contextualized by Bernadette Reinhold, the presentation of the new Kokoschka biography by Rüdiger Görner, and much more.
Featured image: Oskar Kokoschka - Dent(s) du Midi, 1910. Oil on canvas, 79.5 x 115.5 cm. Private collection; Amorous Couple with Cat, 1917. Oil on canvas, 93.5 x 130.5 cm. Kunsthaus Zürich, 1933; Adolf Loos, 1909. Oil on canvas, 74 x 91 cm. Staatliche Museen zu Berlin, Nationalgalerie, photo: Roman März; Zráni (High Summer), 1938–1940. Oil on canvas, 68.3 x 89.2 cm. National Galleries of Scotland, Edinburgh. Presented by the Czechoslovak Government in Exile 1942, photo: Antonia Reeve; Matterhorn II, 1947. Oil on canvas, 90 x 120 cm. Private collection Switzerland;  Lake Geneva II, 1923. Oil on canvas, 64 x 95 cm. Museum Ulm - 1937 vom Reichsministerium beschlagnahmt, 2014 Schenkung in Erinnerung an Paul E. und Gabriele B. Geier; Dresden, Augustus Bridge with Figure from Behind, 1923. Oil on canvas, 65.5 x 95.7 cm. Museum Folkwang, Essen, photo: Museum Folkwang, Essen/ARTOTHEK. All images © Fondation Oskar Kokoschka / 2018 ProLitteris, Zurich. All images courtesy Kunsthaus Zurich.