After hosting The Stendhal Syndrome, an exhibition of paintings by Katrin Fridriks, Circle Culture Gallery announced the opening of a show dedicated to German female artist going by the name of Oskar Rink. This versatile creative mind will present her mixed media installations through "schichten" (layers), offering a deeper understanding of fragility and the abstract.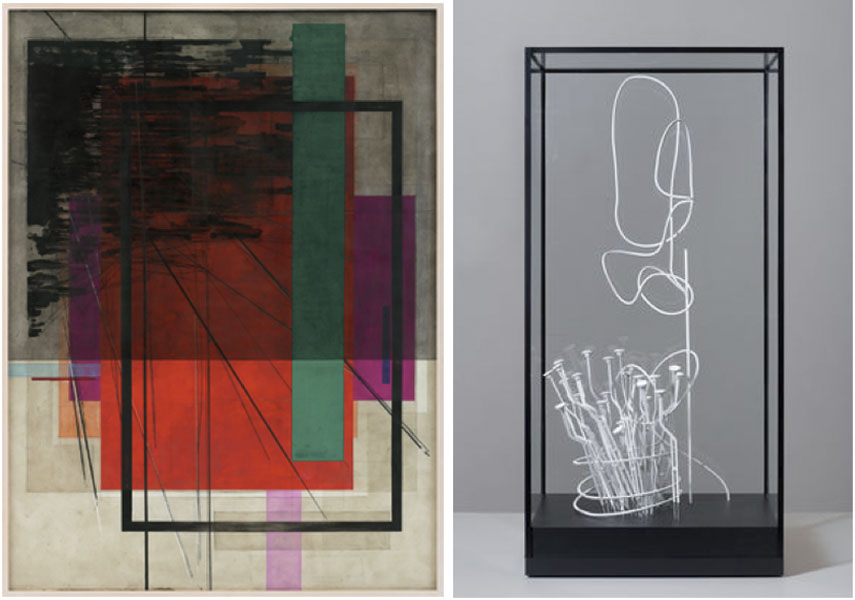 The Schichten of Oskar Rink
The works of Oskar Rink embody different kind of materials - paper, glass, wood, nails, cardboard, wire, on which she applies different mediums - oil, pencil, gouache, spray paint, among others. Her large-scale, yet lightweight installations either stand tall in space of hang from walls. These gentle constructions sometimes interact with each other as well, bonded only by delicate bracings. Fascinated with paper, Rink uses it almost as the basis of her pieces, while other raw materials revolve around it, completing its purpose. Making the most out of paper's chemical characteristics, such as its ability to dissolve in water, Rink creates small performances to accompany her art. The papers sometimes contain drawings, adding a value to an already established context, or simply offering an alternative aesthetic and symbolic meaning to it.
A recurring element in the art of Oskar Rink is the frame. Using its borders to comprehend a content in space, she turns it into a three-dimensional piece and gives it multiple points of view. Perspective is an important factor in her body of work, contributing to the intention to create a new image over and over. Rink draws inspiration from Suprematism and El Lissitzky, to whom she dedicated her 2013 mixed media work EL. In it, she plays with uniform colors and geometric figures, putting it together with abstract motifs, depth and perspective, derailing from her trademark white paper 3D installation sculptures, so fragile yet so powerful and brilliantly executed. Two of the works created especially for this exhibition, titled DER GEDANKE (COLOR) and ROT (ODER WENN POETEN VERSUCHEN DAS WETTER VORHERZUSAGEN), inspired the title of the show, as they contain multiple layers, each elaborated separately. Rink applied a special combination of drawing and a wiping technique in oil, highlighting the process of its conception.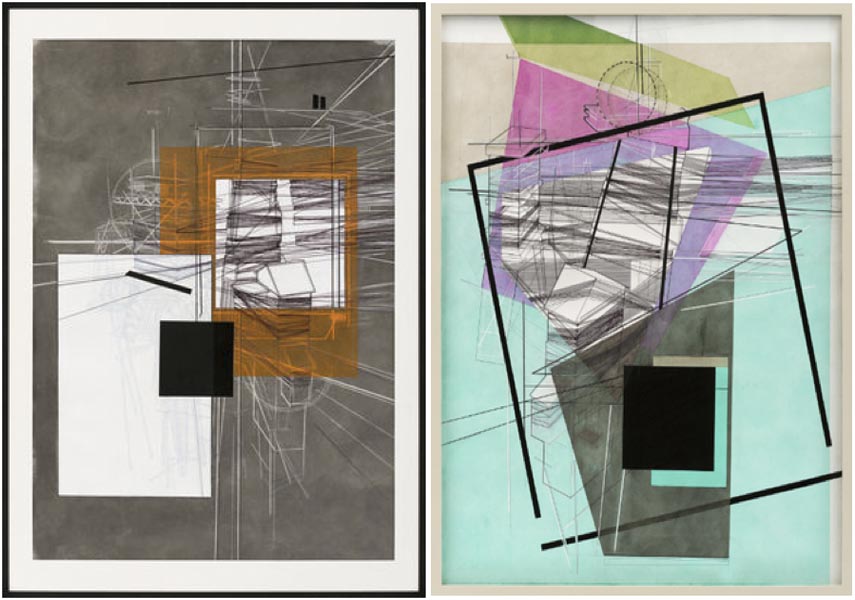 Oskar Rink at Circle Culture
Growing up in her father Arno's studio (with whom she had an exhibition in 2012), Oskar Rink learned the basics of the art of painting under his mentorship. She completed Masters Degree at the Sotheby's Institute of Art / Contemporary Art Department, which helped develop her own artistic style and language eventually. Since 2009, Oskar Rink has had numerous group and solo exhibitions, mainly in Germany. Her works represent entire worlds of materials and concepts, whether they're illustrated surfaces or delicate spacial objects.
Oskar Rink - Schichten will be on view at Circle Culture Gallery in Hamburg, Germany, from February 21st until April 25th, 2015. The opening reception is on February 20th.
For more up and coming artists, as well as those already established, sign up for My Widewalls!
Images and video courtesy of Circle Culture Gallery.