The medium of sculpture has changed much with the development of the early avant-garde movements such as Futurism and Cubism. Various practitioners embraced the experimental postulates regarding deconstruction of the form, but the person who stood out and released an extraordinary oeuvre based on those influences was Alberto Giacometti.
This celebrated Swiss artist, who expressed himself also through painting, and printmaking, came to prominence during the interwar period for the way he approached the existential and phenomenological issues. Alongside his artistic practice, Giacometti used to write texts for magazines and exhibition catalogs; the artist was very self-critical and he devotedly kept his thoughts on art in notebooks and diaries.
The large-scale figurative sculptures Giacometti made after WW II turned him into one of the leading proponents of modern sculpture, but his work is saturated with other, perhaps less known motifs that also take a significant place in his oeuvre. The upcoming exhibition scheduled for February 2020 will unravel Giacometti's fascination with his sister Ottilia, who also inspired largely their father Giovanni Giacometti, an established post-Impressionist painter.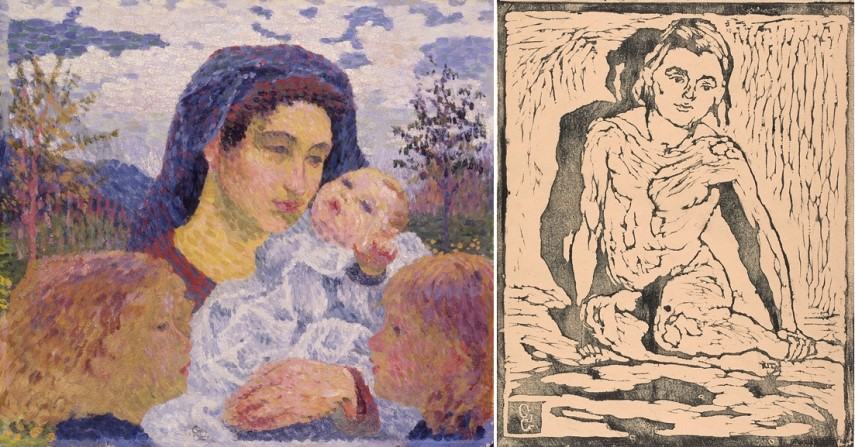 The Story of Ottilia Giacometti
Ottilia Giacometti (1904–1937) was a skilled weaver and seamstress, a job done by many women in the Val Bregaglia, where the Giacomettis lived. All the children including her were supported by their parents, so Ottilia received proper education, first at a boarding school in Horgen, then at the handicraft school for women in Bern. She lived with her parents and often accompanied them on their travels.
In the Swiss city of Maloja, Ottilia met Francis Berthoud, a doctor from Geneva, and the two married in 1933. In 1937 she got pregnant, and later that year Silvio Berthoud was born. Ottilia unfortunately didn't make it - she died a few hours later at the age of thirty-three. This tragic event affected the family greatly; Ottilia remained present in their hearts via numerous portraits of her done by Giovanni, Alberto, and other brothers.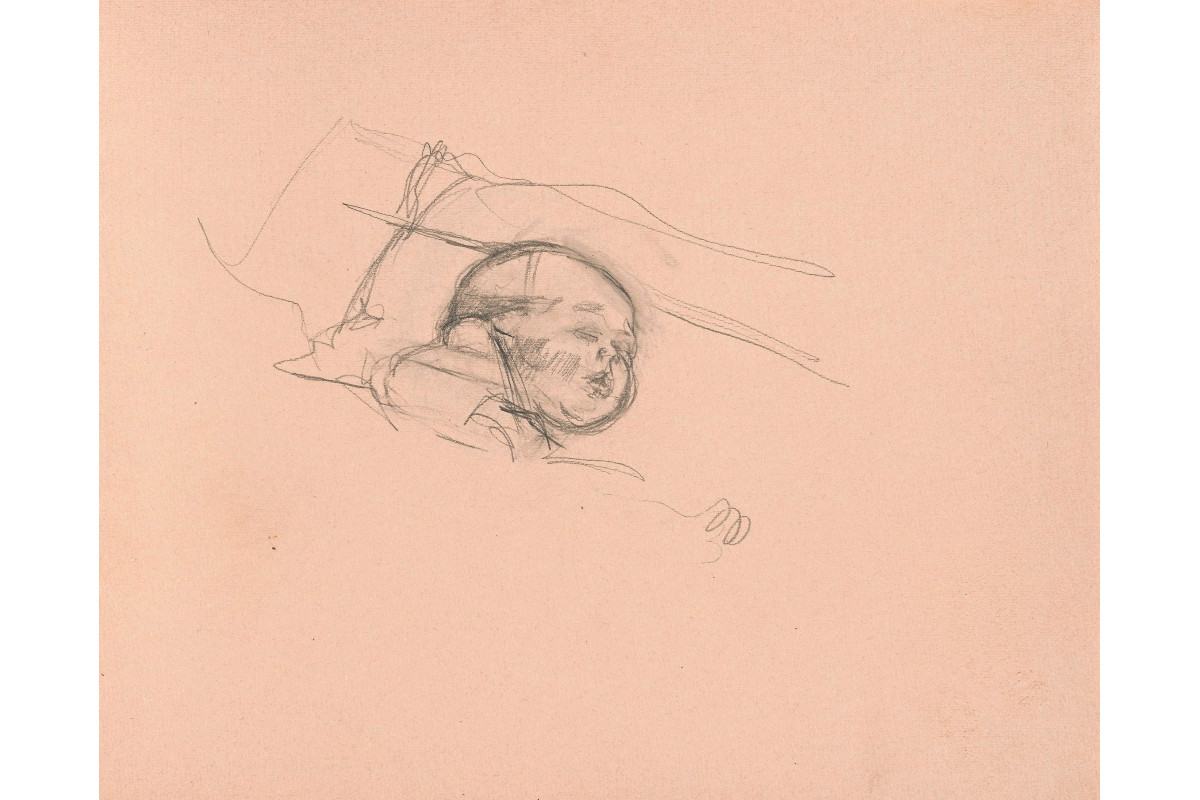 The Works
The exhibition will present Ottilia's life in chronological order with seventy-six paintings, drawings, and sculptures by her father, and her brother Alberto, as well as family photographs and memorabilia. All the works are loaned from Swiss museums, private collections, and the Fondation Alberto et Annette Giacometti.
Giovanni's portraits of his children reflect different stages of their growing up, as well as the interest in the theme of motherhood, best expressed with painting The Mother, and the theme of domesticity expressed with the work The Lamp. The portraits of Ottilia in festive clothing, in a moment of rest, or as a radiant beauty show father's care and tenderness.
Alberto's works, on the other hand, are manifesting his interest in depicting motionless sitter, they are nevertheless equally dazzling as the ones by his father.
The most moving exhibition segment features works thematizing Ottilia's death. The calm face of Ottilia on her deathbed is contrasted with the portraits of her son Silvio in his cradle indicating the thin line between death and life. On display will be three sculptures of Silvio made by Alberto from 1943 to 1945 that show his obsession with the boy in the light of the raging war, and the death of his sister.
The exhibition will end with a drawing of Silvio as a child symbolizing the continuation of life.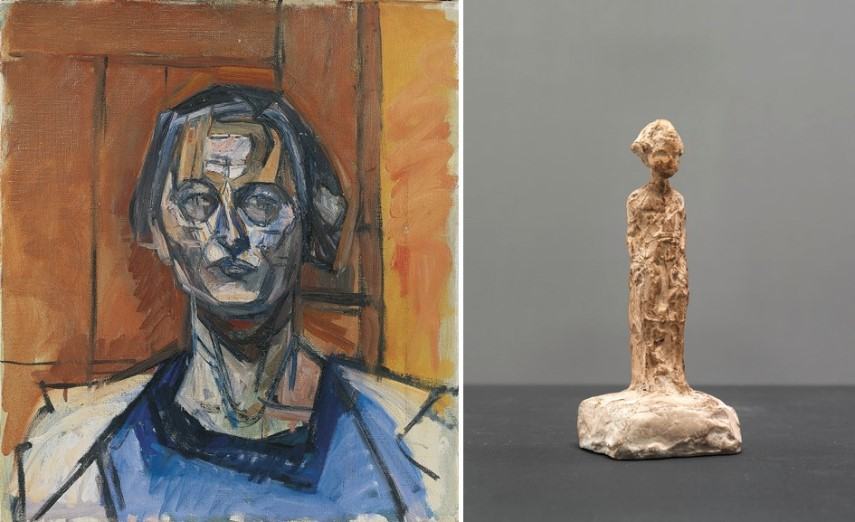 Giacometti at Kunsthaus Zurich
This exhibition curated by Casimiro Di Crescenzo will underline the warmth and mutual support within the Giacometti family and will be followed by an extensive catalog with illustrations and scholarly texts.
Ottilia Giacometti – A portrait will be on display at Kunsthaus Zurich until 19 July 2020.
Featured image: Alberto Giacometti – Ottilia sur son lit de mort (Ottilia on her deathbed), 1937. Pencil on Ingres paper, 13,6 x 18,5 cm. Kunsthaus Zürich, Alberto Giacometti-Stiftung, Donated by Bruno and Odette Giacometti, 2000, © Succession Alberto Giacometti / 2019, ProLitteris, Zurich.