Numerous female artists have fallen out of art history for numerous reasons, most of them related to male supremacy. To penetrate this patriarchal canon, enormous efforts were undertaken by the scholars from the 1970s onward to dig deep and rediscover the women who left fascinating legacies and made herstories of their own.
One such figure is the most established Swiss painter, Ottilie Wilhelmine Roederstein (1859–1937), who gained attention in the interwar period, mostly in her homeland, Germany and France. By the 1880s she exhibited internationally, and in 1912 she was the only female artist representing Switzerland at the seminal International Art Exhibition of the Sonderbund in Cologne. Nevertheless, right after her death, Roederstein fell into obscurity and her work remained almost unknown for decades.
After such a long time, the first retrospective that includes around 70 works is currently on view at Kunsthaus Zürich to contextualize and reevaluate Roederstein's intriguing oeuvre stylistically diverse oeuvre once again before a wider audience. It takes place amid the recent rearrangement of her estate and underlines her position as a female artist, but also as a supporter of women's education, and a queer icon of her time.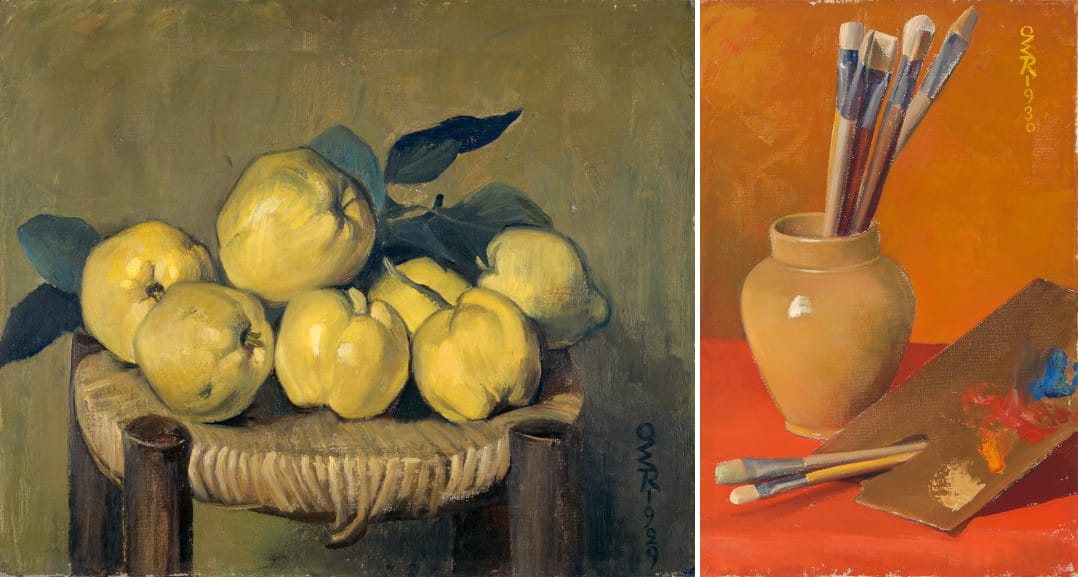 Uncompromised, Bold and Emancipated
Ottilie W. Roederstein was raised in a German family. She lived and developed as an artist in Zürich, Berlin, and Paris before moving to Frankfurt am Main in 1891. Together with her partner Dr. Elisabeth H. Winterhalter, a gynecologist and Germany's first female surgeon, she settled in Hofheim am Taunus in 1909. The two supported each other as they began conquering the disciplines that were traditionally male and developing successful careers in art and medicine.
Roederstein was popular as a portrait artist, but also a collector who promoted other artists by acquiring their works for her own collection. In 1920, she bequeathed the works from her collection of modern French and Swiss art to the Kunsthaus Zürich.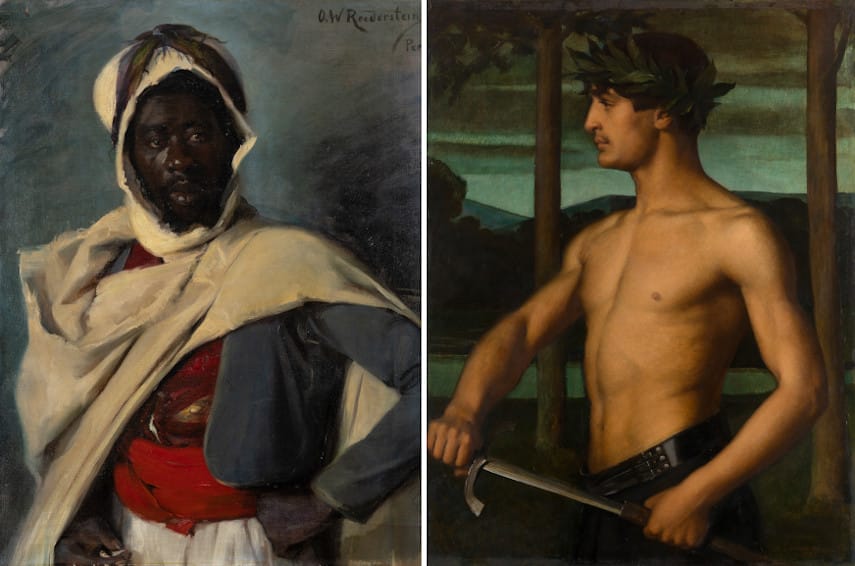 The Novel Approach
This intriguing woman was mostly focused on commissions so she could sustain herself as a freelance artist. To do so, Roederstein chose portraiture and still life while using a dark-toned color palette, but soon moved from the expected canon as she began to paint religious imagery and nudes. At the very end of the 19th century, the artist embraced tempera as a technique that was in vogue at the time in both traditional and avant-garde context. Later in her career, Roederstein opened up to other trends such as Impressionism and Symbolism and departed to her signature style in the 1920s.
The current exhibition, curated by Sandra Gianfreda, features a representative selection of paintings and drawings, as it unravels the full trajectory of Roederstein's career chronologically, and brings a valuable corpus of never before seen photographic and archive material.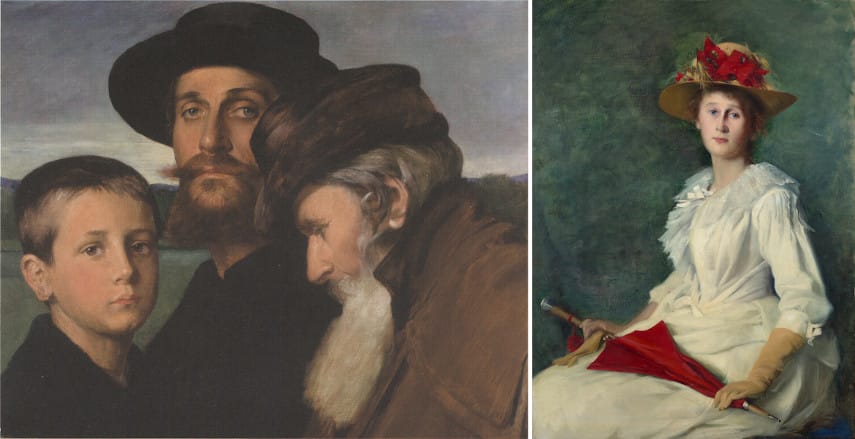 Ottilie W. Roederstein at the Kunsthaus Zürich
The first posthumous exhibitions of Roederstein's work were presented in 1938 in Frankfurt, Zürich, and Bern to honor the artist's legacy, but the Second World War and the art world's general interest in abstract painting during the post-war period made her oeuvre forgotten. Now, over eighty years later, the deeds of a truly unique art figure are thoroughly reexamined and given proper space.
The exhibition is made possible in joined efforts employed by the Kunsthaus Zürich and the Städel Museum, Frankfurt am Main, and is accompanied by an expansive publication with new scholarly essays on the life and work of Ottilie W. Roederstein.
Ottilie W. Roederstein will be on display at the Kunsthaus Zürich until 5 April 2021.
Featured image: Ottilie W. Roederstein in her atelier at the Städelsche Kunstinstitut, Frankfurt am Main, ca. 1894 Roederstein-Jughenn-Archiv at the Städel Museum, photo © Roederstein-Jughenn-Archiv at the Städel Museum, Frankfurt am Main. All images courtesy Kunstmuseum Zürich.