Home is a source of inspiration for a new series of paintings by the German contemporary artist Thomas Fiebig. In his new exhibition "Our Happy Home" at Speerstra Gallery, Fiebig finds "the treasure chest of living", as Le Corbusier called home, to exist in a world of contradictions. He paints counteracting the signals of our daily world. Fiebig sets his eyes on what our daily world exposes, with the purpose of digging up a deeper truth over its deceptive evidences. The result is very often ironic.
"Our Happy Home exists in a world of contradictions, strangeness, and hostility. Our happy home is our castle, our safe haven and sacred territory. Everything here is beautiful, even if outsiders can't understand why you think it is. The passage of time, however, eliminates the private. The strata of wallpaper deepen. The cockroaches wait for your arrival in the cellar. Decoration becomes valued by its ridiculousness. The paintings reflect as much the promise of happiness, as the inevitable failure to reach it. Design and decoration always contain within themselves a kernel of the tragicomic," the press release reads.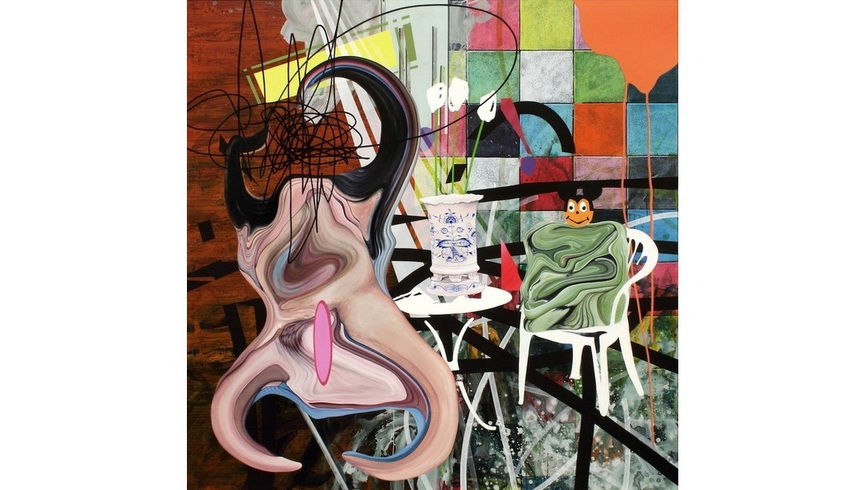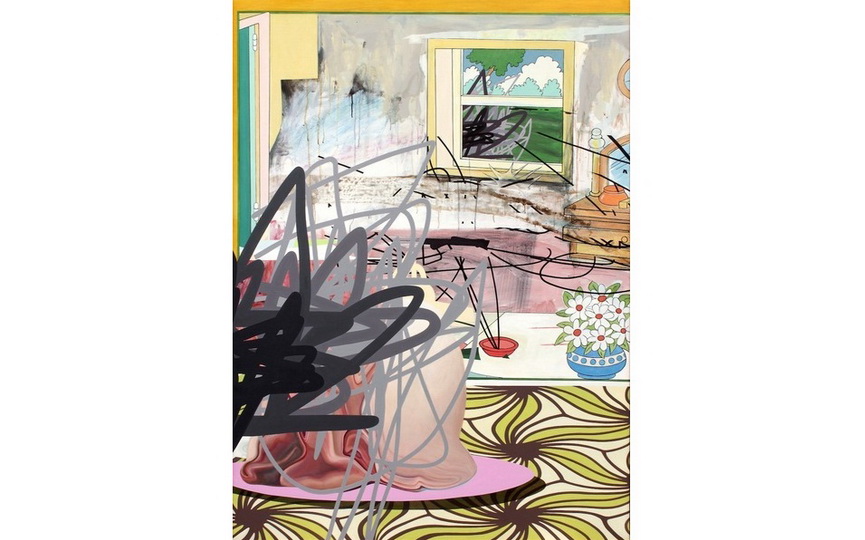 Destruction as a constructive principle could be the best way to describe Thomas Fiebig's work. He deconstructs, therefore recreates. Even the development of the paintings contrasts with the apparent spontaneous chaos on the canvas. Everything is worked out in detail on the computer and is then reproduced on the canvas in a long process. The destruction process acts thereby as a means for relativization and fragmentation and ultimately, also always as a condition for something new. Fiebig's paintings are the search for a balance of extremes and for harmony based on paradox.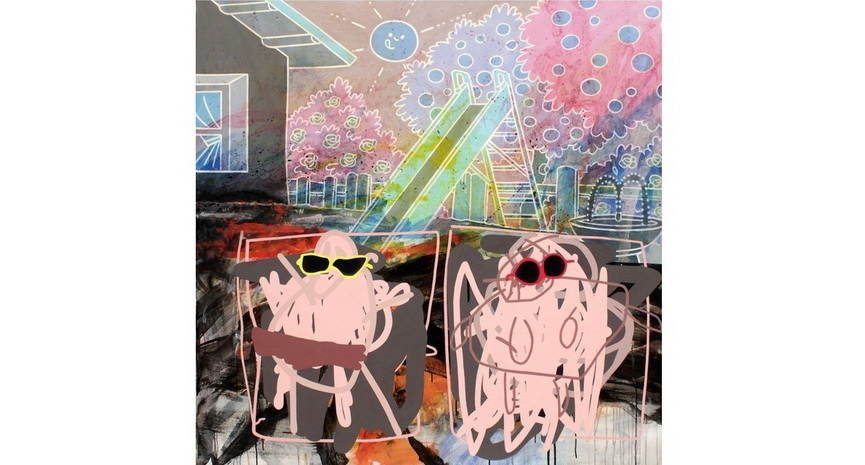 "Our Happy Home" opens on September 13 and will remain on view until October 25.
About the Speerstra Gallery
The Speerstra Gallery opened in 1984 in Monaco and later on in 2001 in Paris near the Picasso Museum. Finally in 2007 the gallery moves to Bursins in Switzerland were it is still today. Today the Speerstra Gallery is the only art space in Europe showing Graffiti and Street Art through solo and group shows. The gallery show international graffiti artists from the early 80's such as Crash, Daze, Jonone or Sharp, European graffiti artists such as Rcf1, Alëxone Dizac, Mist, Tilt, Sigi Dare von Koeding, Smash137, Serval, Jazi, Mambo, Rosyone, Stohead, Sozyone ... and contemporary artists such as Thomas Fiebig, Nicolas Beaud, Aurel Rubbish, Thierry Furger and the American photographers Henry Chalfant and Martha Cooper.