The third Parisian edition of the Outsider Art Fair is about to begin! This art fair is truly unique – although formally, there are no differences between other "usual" art fairs and Outsider Art Fair, when it comes to the artists presented, the situation is a bit different. The Outsider Art Fair gathers together galleries specializing in the work of self-taught artists. The whole idea of the art fair is based on the concept of outsider art. In recent years, "Outsider Artists" may have even come to outnumber "Insider Artists" who have achieved critical validation within the elite art world, and yet who speak with increasingly less clarity and relevance to us about the human experience. The art fair was founded in 1993, and expanded to Paris for its 20th anniversary in 2013. So, today, we have New York City edition (taking place in January), and Paris edition that is about to begin. The Outsider Art Fair Paris 2015 will bring together 38 dealers, up from 25 the two previous years.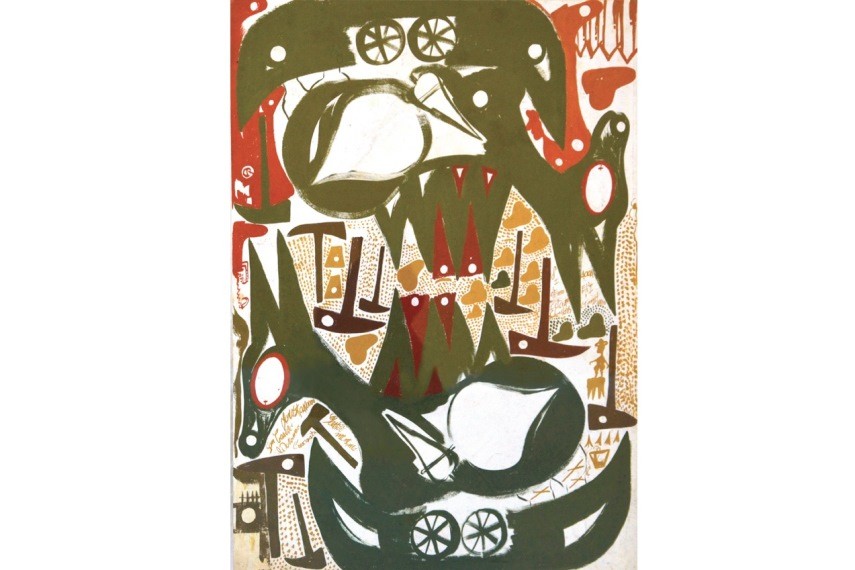 Outsider Art Fair Paris 2015 – Highlights
There are 13 new dealers for Paris. This includes three of the most esteemed galleries in the field: Carl Hammer Gallery (Chicago) is renowned for representing seminal artists like Henry Darger and Joseph Yoakum. Ricco Maresca Gallery (New York) has championed important artists such as Bill Traylor and represents the estate of Martin Ramirez. Hirschl & Adler Modern (New York), which has a long history with self-taught art, represents the estate of the critically acclaimed James Edward Deeds (a.k.a. the Electric Pencil). With the return of Cavin Morris Gallery (New York), Fleisher Ollman Gallery (Philadelphia) and Galerie du Marché (Lausanne), the third edition of OAF Paris is sure to have the broadest selection of blue-chip art brut and outsider art thus far.
The fair's reach continues to expand internationally with new dealers that include Budapest Art Brut Galeria (Budapest), Art Naïve Gallery (Moscow), England & Co. (London), Maroncelli 12 (Milan), Coo-ee Aboriginal Art Gallery (Sydney) and Gordan Novak (Admiral Saskatchewan) and also with the return of Atsuko Barouh (Tokyo) and Rizomi Art Brut (Turin). Outsider Art Fair Paris will also feature a specially curated booth of the works of 33 year-old Japanese sculptor Shinichi Sawada, whose reptilian ceramic monsters astounded visitors at the 2013 Venice Biennale, the Collection de L'art brut and London's Wellcome Collection in recent years.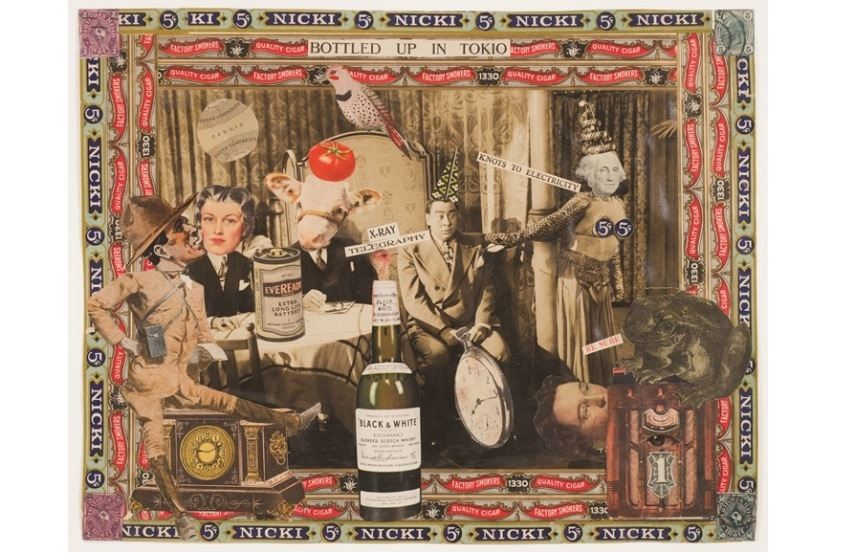 Supporting Program – Talks
A special panel will be organized during the Outsider Art Fair Paris 2015. The topic of the panel is: Sex and Outsider Art: Basic Instinct and Sexual Representation in the Artworks of Aloïse Corbaz, Henry Darger, Miroslav Tichy and Eugene Von Bruenchenhein. Among questions that panelists will raise are: What is the contribution of sexual impulses in the creation of Outsider Art? How do Outsider artists embody these impulses in their paintings, drawings and photographs? Is sex one of the conditions for the emergence of the Outsider Artist?
The Location of the Outsider Art Fair Paris 2015 Main Venue
Practical Information
The third Paris edition of the Outsider Art Fair will open on October 22 and will last until October 25, 2015. The main venue of the art fair is Hôtel Du Duc, 22 rue de la Michodiere, Paris. The vernissage is scheduled for Thursday, October 22, 5-9pm. The art fair will organize special shuttle buses that will connect Hôtel Du Duc and Grand Palais. More information you can find on the official website of the art fair.
Paris is hosting three more art fairs next week: YIA Art Fair 2015, Asia Now Paris Art Fair 2015 and OFFICIELLE Paris 2015.
Featured Images:
Henry Darger, At Jennie Richee - Violet and her sister are captured on the river.., c.1940-50, carbon transfer, pencil and watercolor on paper (Carl Hammer Gallery –Booth 8)
Martín Ramírez -  Untitled, detail, c.1950, collage, graphite and colored pencil on paper, 22 x 26 inches (Ricco Maresca Gallery –Booth 26)
All Images courtesy of Outsider Art Fair.