Urban Spree Galerie announces the first German solo show of the Paris-based post-graffiti artist Pablo Tomek. Pablo Tomek art exhibition Thank you, Boss features the works created during the full two weeks of the Urban Spree Art Residency program which the artist had the privilege to take part in during February 2017. Drawing inspiration from the city of Berlin itself, its scattered construction and building sites, Tomak pays homage to the unknown and undetected aesthetics of the various constructed and deconstructed parts of the German capital, to the graffiti artists who ransack palisades, the glass cleaners, the roadside accidents that reshape the space, the posters paste-ups, and time, that pulls them away.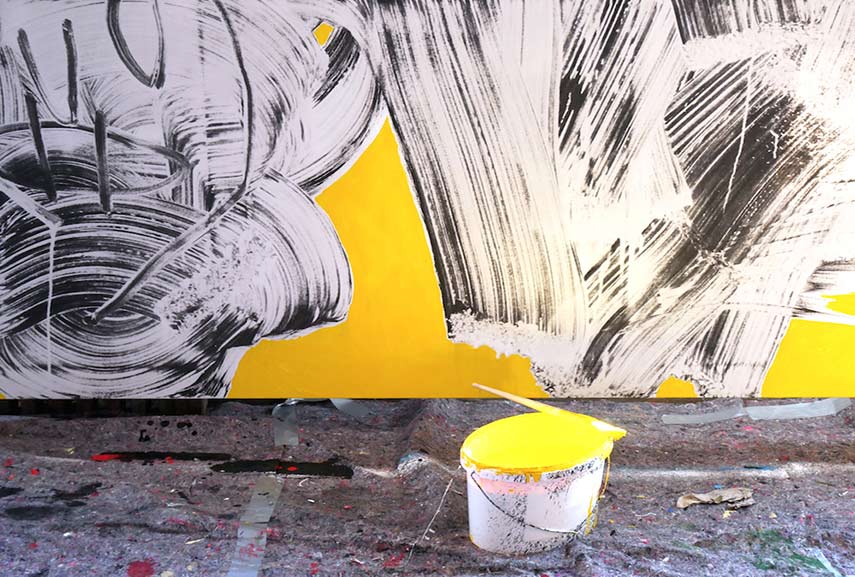 Pablo Tomek's Art
The art of Pablo Tomek originates in graffiti for which he has developed a rough experimental approach, which is further refined in his studio practice. The techniques and aesthetics of manual street workers, such as their whiting with sponges, use of construction materials, the remix of the fluorescent marks made by architects, abandoned objects, and high-pressure cleaning tools, inspire the artist to investigate the relationship between graffiti and abstract expressionist painting. The hectic repetition of various gestures, such as tagging and cleaning, stand at the core of this artist's practice whose fascination with the aesthetics prone to focus on the opposites, such as the relationship of deconstruction and construction is never-ending.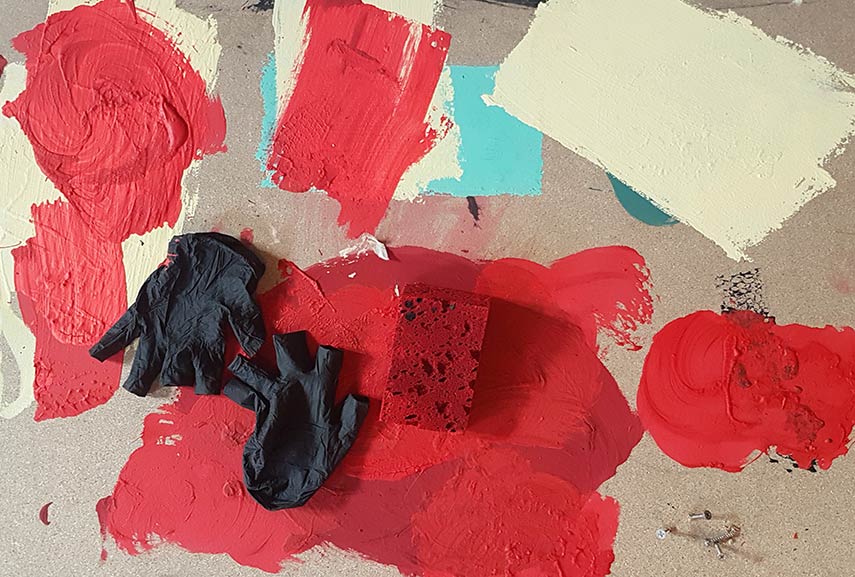 Urban Spree Galerie Artist Residency Program
As part of its Art Residency Program, Urban Spree Galerie has invited the artist to spent time in Berlin and to create large-format artworks in situ. Receiving this invitation, a couple of months after his involvement in the Lasco project organized by the Palais de Tokyo, Tomak decided to focus his time in Berlin on the creation of five large-format artworks and installations. For the artist, the construction and the building sites scattered around the city were sources of endless inspiration. These helped the artist to continue with his interest in the relationship of the opposites, seen as a metaphor to the paradigm of the modern world which is defined by the aesthetics prone to détournements and derives.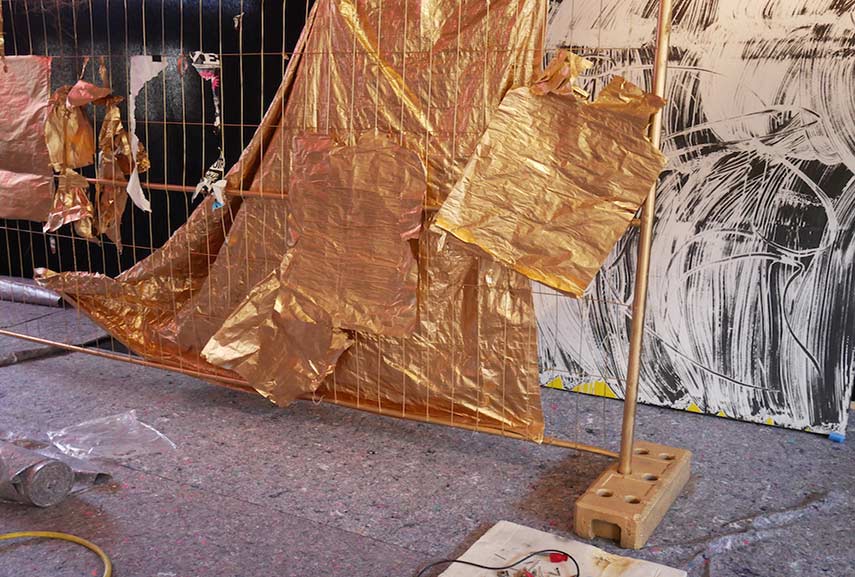 Pablo Tomek Art Exhibition at the Urban Spree Galerie
Proudly presenting the results of the two weeks of its Art Residency program, Urban Spree Galerie is delighted to announce the solo show Thank you, Boss, by the French artist Pablo Tomek. Taking full advances of the growing German capital, Tomek focused his energy to further explore the link between graffiti and abstract art and to create five large-format artworks in situ inspired by the building sites of Berlin. The opening of the exhibition on February 18th, 2017 at 19:00, marks the end of the residency, while the entire running time of the exhibition is from February 21st, 2017 through March 5th, 2017.
All images courtesy of Urban Spree Galerie. Featured image: Pablo Tomek - Working Process