In the 21st century, painting can easily be enjoyed in the streets, thanks to the range of talented street artists around the globe. The degree of sophistication achieved with the crossing of the technical image and urban mural painting is extremely attractive. However, these artists equally master the details of brush drawing and the smaller works.
The Plastic Murs gallery in Valencia will bring together some of the most renowned street artists out there - Dourone, Dulk, Mantra, Telmo Miel, Robert Proch, Raturone, Joram Roukes, Sckaro, Vesod and Nuno Viegas. Titled Painters Painting, the exhibition will present a diverse range of artistic approaches to the traditional medium of painting.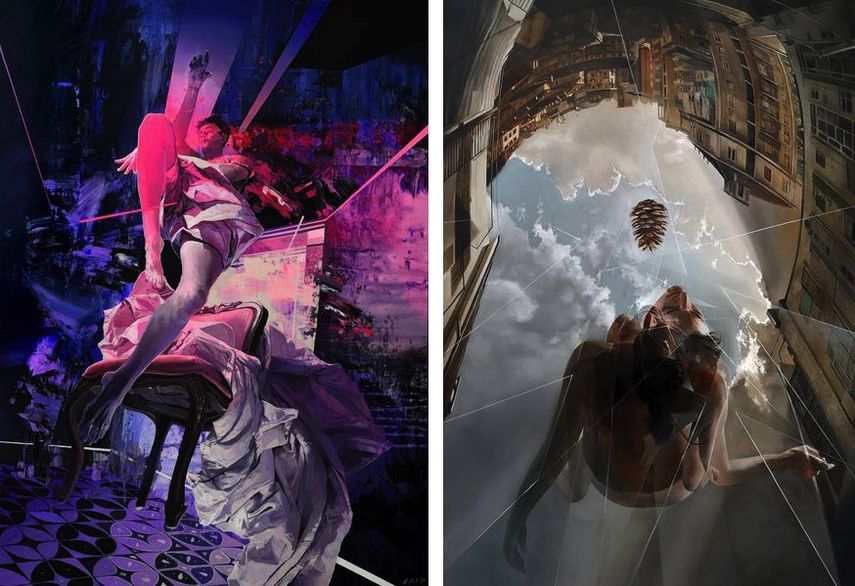 Dourone, Dulk, Mantra, Telmo Miel and Robert Proch
A Spanish artist describing his style as a combination of thought and sense, Dourone creates pieces where the inserted image does not close-in the composition within the formatted space but lets it breathe. Another artist from Spain, Dulk is known for his exquisite palette of colors and mixing fact and fiction in his art. The artist Mantra transforms buildings into gigantic butterfly specimen cases in a series of clever "trick-of-the-eye" 3D murals.
Combining spray painting styles with classic Realism, Abstraction and Surrealism, Telmo&Miel create works where complex creatures coexist in fantastic, epic scenarios and with a certain romantic or comic accent. Painting photographic motion in a unique picturesque language, Robert Proch always searches for the scorched, vertiginous point of view.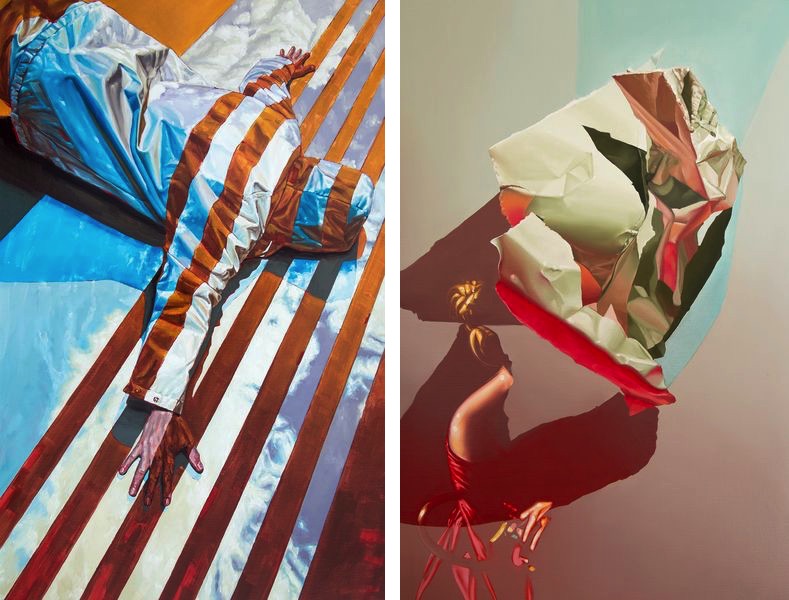 Ratur, Joram Roukes, Sckaro, Vesod and Nuno Viegas
A brother duo composed of Arthur Ratur and Sckaro, Ratur explores the two-dimensional planes and the three-dimensional figure. The recurring theme in their work is the representation of the hands. Sckaro, in particular, takes his inspiration from classic painters such as the fabrics and the flesh and then adapts them to the modern world with his experience of the graffiti.
An artist blending various stylistic elements and references, Joram Roukes has an uncanny ability to relate universal issues, personal issues and popular culture, with a touch of black humor, deploying fragmentation strategies and seductive quotations of visual rhetoric. The Italian artist Vesod is very skillful in giving the illusion to his work of being three-dimensional, by mixing anatomic drawings, geometric forms and game of transparency. On the other hand, Nuno Viegas prefers tribute to the Hip Hop subculture, he stands out by how he models folds and defines volumes with the aerosol or his own gloved fingers full of paint.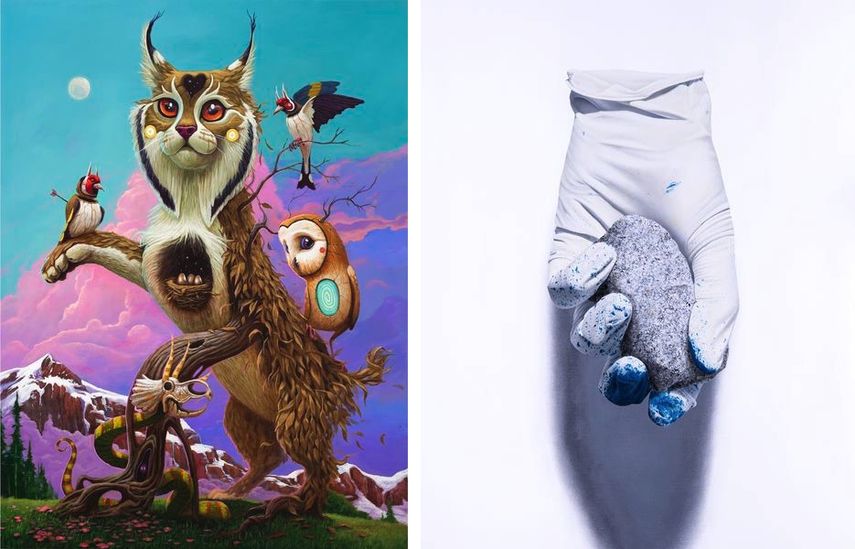 Painters Painting at Plastic Murs
The exhibition Painters Painting will be on view at Plastic Murs in Valencia from June 21st until July 24th, 2019.
The opening reception will be held on Friday, June 21st from 8 to 10 p.m.
Featured image: Ratur - The Other Side (detail). All images courtesy Plastic Murs.