No era has promoted the lifestyle of leisure and consumption as the 1980s. Associated with brash wealth, conservative values, American confidence and rampant consumerism, it was a period that fueled bullish markets and unrestrained profits. 
The economy needed things consumed, burned up, worn out, replaced and discarded at an ever-increasing rate, making consumption the country's way of life. Painting a perfect picture of the America dream, advertisements, glossies and society magazines fed visions of champagne-fueled parties and non-stop glamour.
The upcoming exhibition at The Arts Club will bring together key masters in the re-establishment of painting in the 1980s. Titled Running Wild, the exhibition will include works by Eric Fischl, David Salle, Peter Cain and James Rosenquist, all united in their criticism of media and socio-political climate at the time.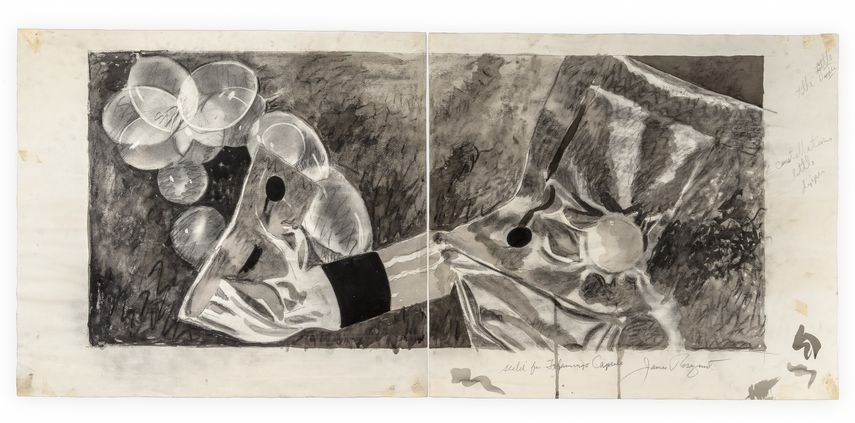 The Re-Emergence of Painting in the 1980s
Emerging from the inevitable period of prosperity in the post-war era, the concept of consumerism served as a political and economic necessity for the reproduction of capitalist competition for markets and profits. It was followed by the idea that consumption of consumer goods is equal to achieving success or even freedom, at the same time presenting suburbia as a self-evident good, inseparable from the American Dream.
In this period of Reagan-omics, many artists turned to the peculiar discontents, anxieties and profound ennui lurking beneath this lifestyle, most notably in painting, a medium resurrected after falling out of favor in the 1970s. The exhibition at The Arts Club explores this high-spirited re-emergence of painting as a popular medium in the wake of the dominance of conceptual, sculptural and ephemeral practices in the 1970s.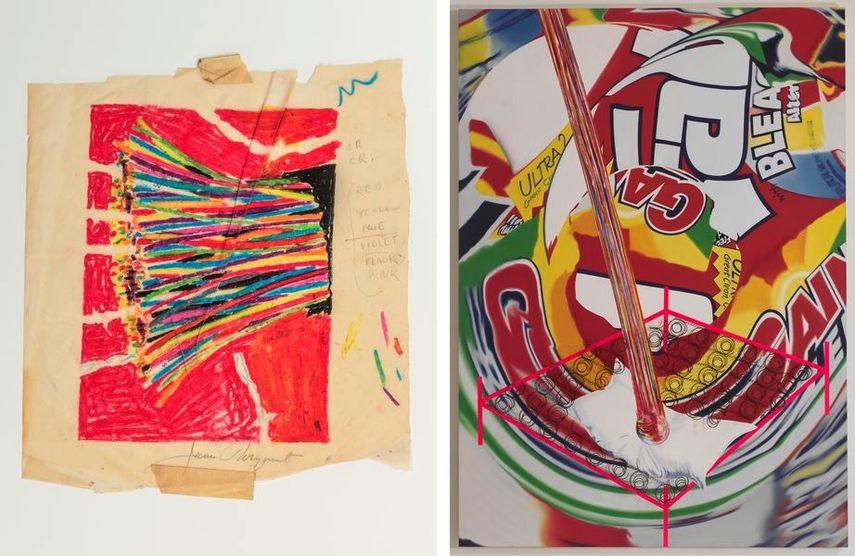 Addressing the Socio-Political Climate
Featuring works by key figures of the 1980s painting, the exhibition focuses on figuration and its deftness in pinpointing anxiety about hyper-consumerism and suburbia.
Drawing on his dysfunctional childhood in the wealthy peripheries of New York, Eric Fischl created psychologically charged depictions of suburbia. Reinvigorating painting in bold new ways, David Salle collaged together images from Pop Art to historic paintings and abstraction, creating a post-modern dialogue.
On the other hand, Peter Cain is known for his series of dismembered or morphed cars, evoking the slick language of advertising to portray a kind of empty machismo. Lastly, James Rosenquist gained notoriety by referencing domestic scenes in his paintings, rendering mundane objects strangely dangerous.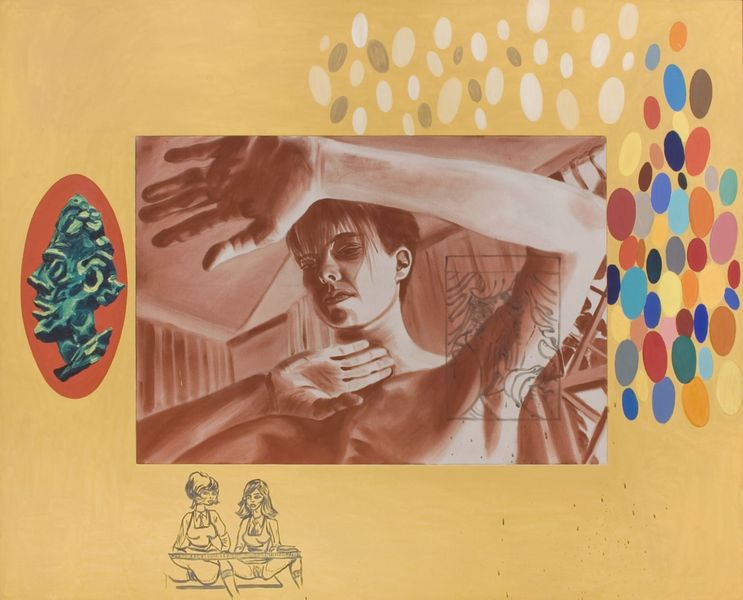 Key Painters of the '80s at The Arts Club
The exhibition Running Wild will be on view at The Arts Club in London from February 27th until May 18th, 2018.
It is curated by Amelie von Wedel and Pernilla Holmes from Wedel Art and it coincides with a solo show of new works by Eric Fischl at Skarstedt London from March 6th until May 26th, 2018.
Featured images: Eric Fischl - Christian Retreat, 1980; A Woman Possessed, 1981; David Salle - Shooting, 1995; Pointing Up, 1997. All images courtesy Skarstedt, The Arts Club.