The digitization of everyday experience has made the human kind more dependent on technology, so an array of manual activities usually performed by a certain individual is now done by a machine. Such a shift naturally reflected on arts, especially traditional ones such as painting – its means have become upgraded, while the two-dimensional surface does not attract anymore the viewer as it did back then.
In order to determine the status of the oldest medium, the Galerie Max Hetzler decided to organize an intriguing group exhibition titled Input / Output: Painting After Technology featuring a selection of artists who are using digital technology in their artistic process.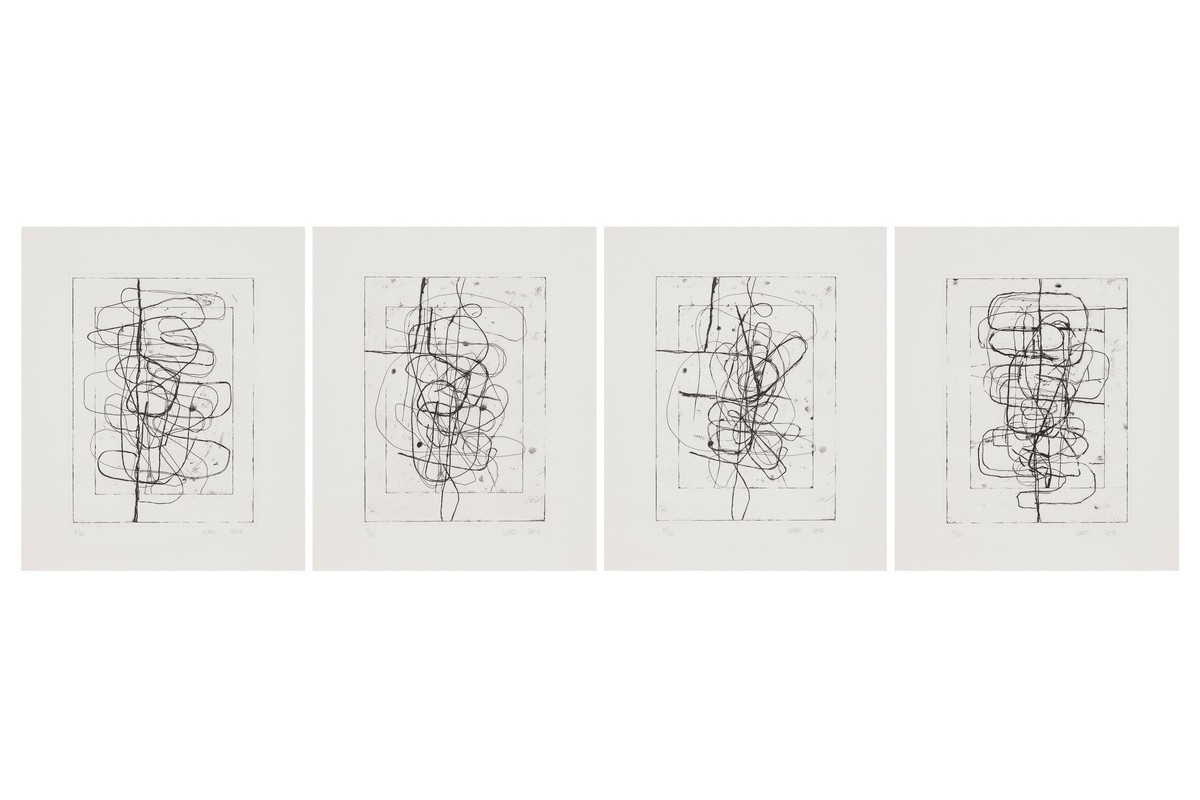 The Exhibition Concept
In an era of mass-circulated imagery, the contemporary artists are able to work in a bigger multitude of techniques than never before. The palette of physical and digital production tools is grand, as well as a number of different instructions, precautions, and inspirations how to use it.
Therefore, the leading idea behind this exhibition was to critically explore the very nature and process of painting in contemporary terms. Each of the selected works are blurring the boundaries between manual and automated processes meaning that it is hard to tell what is analog and digital, printed and painted or invented and found, so it can be said that the artists (Christopher Wool, Jeff Elrod, Glenn Brown, Ida Tursic & Wilfried Mille, Toby Ziegler, Michael Williams, and Julian Schnabel) gathered in this show are questioning the medium and the required tools, the authorship issue, as well as dominating canons and tendencies.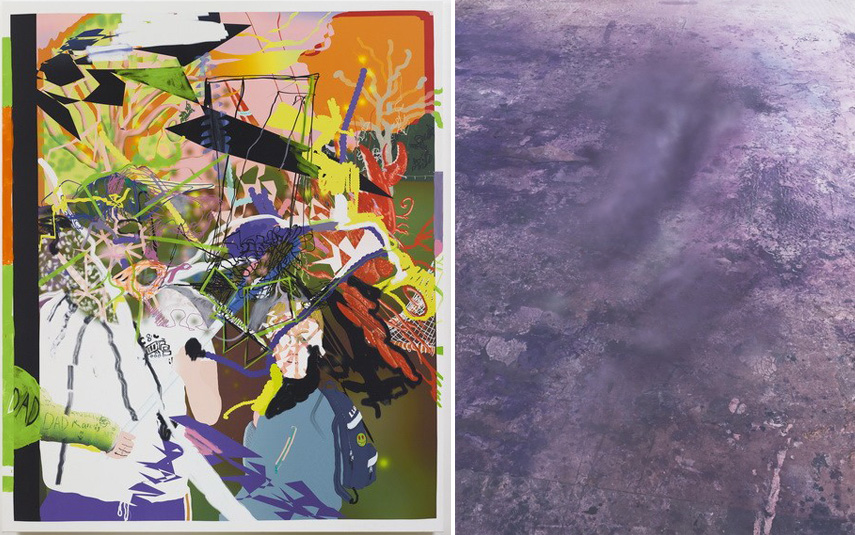 Painting After Technology at Galerie Max Hetzler
The upcoming exhibition will definitely demonstrate how the artists respond to the raised challenges, and will hopefully contribute to the debate about whether painting can still be a relevant and critically charged medium not hazarded by the market value.
Input / Output: Painting After Technology will be on display at Galerie Max Hetzler in London from 16 April until 25 May 2019. The opening is scheduled for 16 April, 6 – 8pm.
Featured images: Input / Output: Painting After Technology, 16 April - 25 May 2019, Galerie Max Hetzler, London. Photo by Andrew Smart and Stuart Burford, A C Cooper (Colour) Ltd. All images courtesy Galerie Max Hetzler.