Art history is a tremendous source of inspiration for many artists regardless of the media and the approach. How one treats the Baroque or Impressionistic legacy largely presumably depends from the way that the artist was infused with a specific epoch, as well as the way he, she or they have positioned towards the art history as an autonomous social science.
To cast a new light on the contemporary painterly production that is inspired by art history, South Etna Montauk decided to host the exhibition Painting is Painting's Favorite Food: Art History as Muse.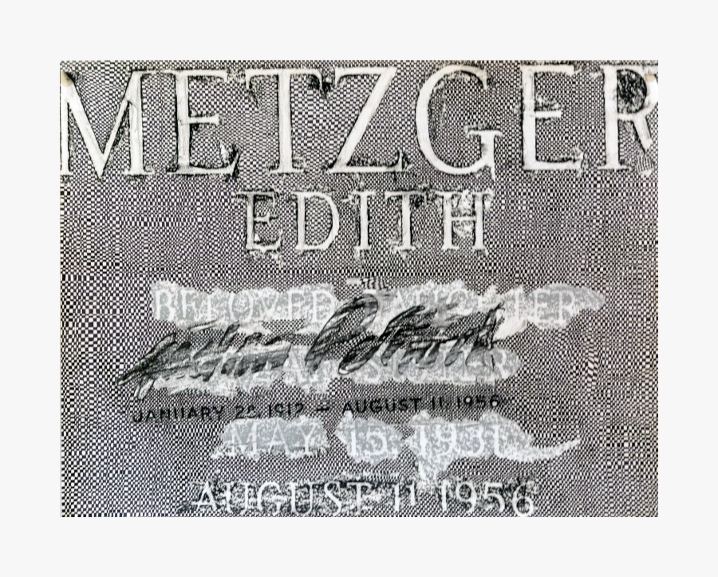 The Exhibition Concept
The exhibition title refers to a quote by the great Danish artist and mastermind of the CoBrA movement, Asger Jorn, who was furious about the increasing commodification and commercialization of art. The sentence "Painting is painting's favorite food" encapsulated the lead role that art history has in most artists' practice.
Inspired by his thoughts, the curator Alison M. Gingeras came with the idea to summarize the most recent production of artists who find art history as a significant starting point for deliberation of new ideas. The show includes works by Rachel Feinstein, Derrick Adams, Hadi Fallahpisheh, Glenn Brown, Jane Kaplowitz, Scott Covert, John Currin, Jesse Edwards, and many others.
About the inaugural show, Gingeras said:
By separating us from physical access to the trove of treasures we normally take for granted as accessible at museums and galleries, this unprecedented period of confinement has made us more aware of how much we feed on art history as part of our regular visual and intellectual diet. This inaugural exhibition at South Etna Montauk – whose Kilimnik-esque faux Tudor facade is a manifestation of 'architecture is architecture's favorite food' – pays tribute to our collective need for the nourishment provided by art and art history.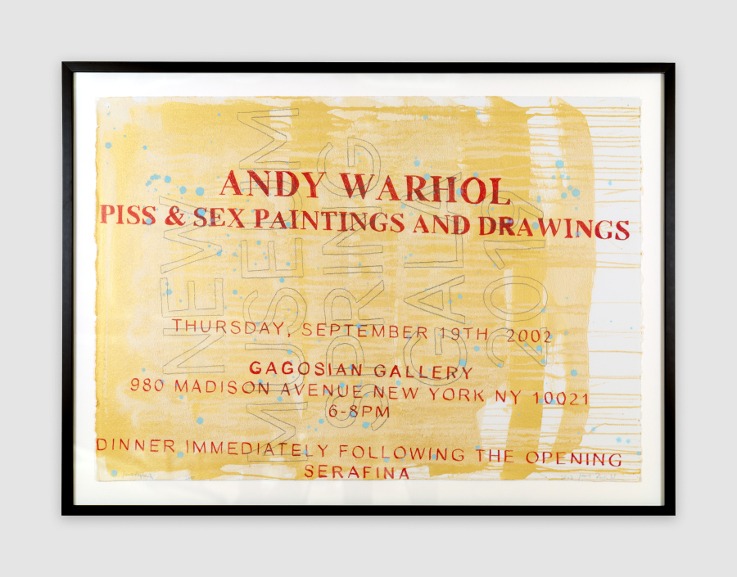 The Works
The visitors will be able to encounter a range of strategies deployed by artists to explore the art historical motifs. For instance, Betty Tompkins overpaints a reproduction of Artemisia Gentileschi's iconic work Susanna and the Elders (1610) with text from a published account of a woman's traumatic experience of sexual assault. A more explicit art-historical citation will be seen in the reprisal of a Manet still life that is a basis the basis for Dennis Kardon's canvas Illusions of Security.
On the other hand, Glenn Brown presents Fragonard's The Toilet of Venus (c. 1760) as a distorted image made as a result of resizing, reshaping, and morphing the original image. Lyle Ashton Harris's Untitled (Red Handcuffs) is based on the emotional intensity of Caravaggio, while Doreen Garner's corporeal sculptures refer to the legacies of Harmony Hammond, Paul Thek, and Alberto Burri.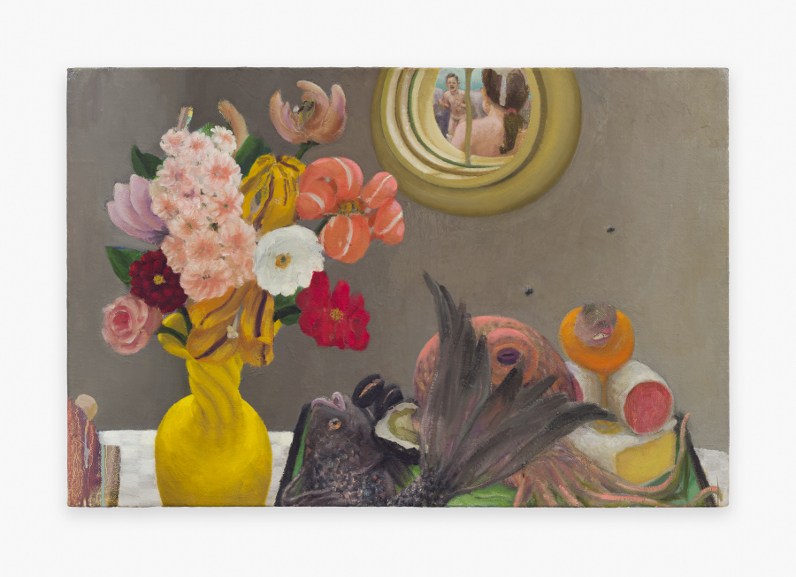 Painting is Painting at South Etna Montauk
According to the social distancing guidelines the venue will be open to the public Tuesday until Sunday from 11-6 pm and by appointment.
Painting is Painting's Favorite Food: Art History as Muse will be on display at South Etna Montauk in the Village of Montauk on the East End of Long Island, New York from 16 July 2020 while the closing date is still to be announced.
Featured image: Sally Saul - High and Low, 2020, Clay and glaze, 18 x 12 1/2 x 6 1/2 in, 45.7 x 31.8 x 16.5 cm. Courtesy the artist, Rachel Uffner, and South Etna Montauk; Hadi Fallahpisheh, Untitled (Artist Critic), 2020. Light drawing on photosensitive paper, 41 x 80 in, 104.1 x 203.2 cm. Courtesy the artist, TRAMPS, and South Etna Montauk.