In 1967, the American writer Richard Brautigan handed out copies of a short poem entitled All Watched Over by Machines of Loving Grace in the streets of San Francisco.
The poem opens with a pastoral scene, describing a utopian future where machines and animals live in perfect balance, and humans are free of labour, "watched over by machines of loving grace":
"I like to think (and
the sooner the better!)
of a cybernetic meadow
where mammals and computers
live together in mutually
programming harmony
like pure water
touching clear sky."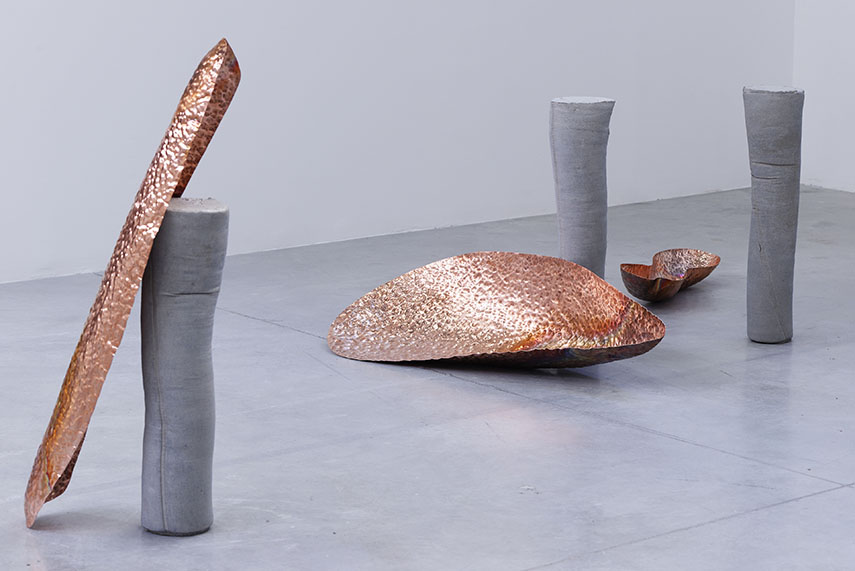 Brautigan's Poem is More a Pretext than Programmatic Incipi
The current group exhibition at Palais de Tokyo in Paris, takes the most famous line of Brautigan's poem as its starting point, bringing together artists of the likes of Isabelle Cornaro, Michael E. Smith and Pedro Barateiro. In the cryptic language of the press release, these artists "examine the impact of the market economy and new technologies on the production of our emotions and their representations".
While some of the works exhibited respond to the theme of the impact of technology to our lives, quite didactically - as is the case of the visionary cartoons by Marie Mathématique (1965-1966) - the majority of them don't; consequently, Brautigan's poem should be taken more as a pretext than a programmatic incipit to the show. As it usually happens, the exhibition is best enjoyed without reading any captions or - even worse - the press release, leaving only the vivid scenes by Brautigan to guide the visitor.
A sense of levity is maintained throughout the exhibition, starting with Mika Tajima's works. Her Negative Entropy series, woven paintings whose patterns are originated by digitally transmuting recordings of endangered technologies including weaving machines, are installed next to her more recent production of cocooned mood light sculptures, titled Meridian. The same sense of intimate reflection is to be found in Marjorie Keller's film Objection (1974), which documents all the family possessions present in her childhood house, and in a site-specific installation by Lee Kit, who has arranged a complex yet delicate display of lights and video projections.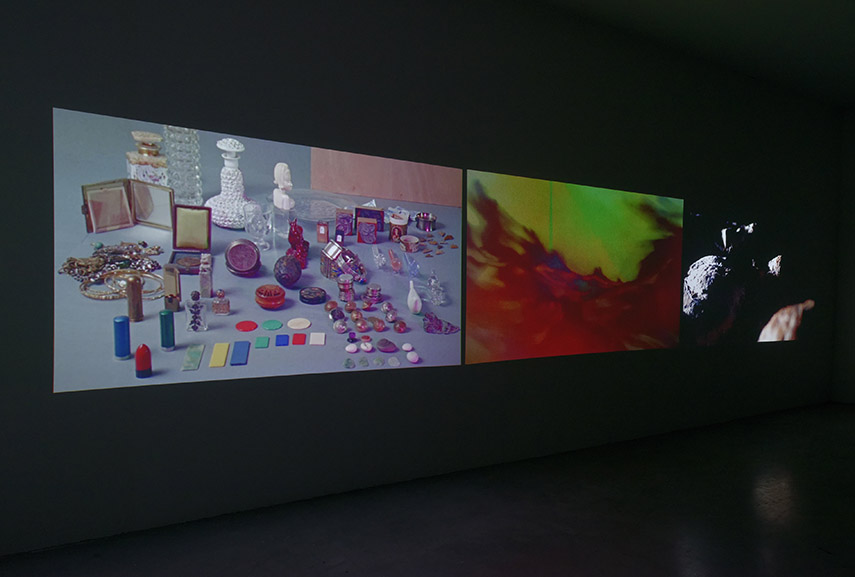 These Sculptures Refer Back to Brautigan's Concept of Cross Breeding Machines and Animals
But, it is only with Marie Lund's work that the exhibition really takes off. All Watched Over by Machines of Loving Grace presents three different bodies of work by the Danish artist, elegantly displayed in the biggest room of the show and partially interacting with an installation of concrete sculptures by Pedro Borateiro.
Lund's minimalism reminds us of the difference between design - however good - and art, carrying a weighty content, which is sometimes difficult to find in other works included in the exhibition.
Here the artist presents Attitudes (2014), a series of cylindrical sculptures obtained by moulding the inside of jeans, showing the traces of the fabric's folds and stitching. As both plinths and sculptures, these "legs" suggest a human presence frozen into a paradoxical mobility, which can also be found in Vase (2017), a series of copper sculptures made for the exhibition. Inspired by animal forms such as shells, and then enlarged out of proportion, these sculptures refer us back to the concept of crossbreeding machines and animals as described in Brautigan's poem.
A similar play on surfaces and communication between the inner and the outer can be found in Stills (2015-2017), a series of old curtains from a primary school stretched onto frames.
Hung very close to one another all along the room, the canvases reveal slight colour nuances, originating from the combined action of sun and time. The unmistakably shape of the curtains, detectable in each work, is in fact derived by the contrast between areas bleached by the sun and others that stayed protected by its direct light during the previous use of the fabric.
As with a photogram, the motifs on the canvases appear by exposing the surfaces to light for shorter or longer periods of time, making the passing of time palpable.
Lund's retreat in old fabric is quite far from the futuristic images of Brautigan's poems. Yet, both have a persistent interest in metamorphosis and hybrids. And it is reassuring to discover that the loving grace of Brautigan's machines, still nowhere to be found in today's technology, can actually come from materials as simple as fabric.
Featured images: Exhibition view of Sous le regard de machines pleines d'amour et de grâce, Palais de Tokyo (03.02 – 08.05.2017). Photo: Aurélien Mole.