Composed of French-born and Berlin-based artists Damien Tran and Marion Jdanoff, the art duo Palefroi creates work placed at the crossroads of printmaking, illustration, publishing and applied arts. Entangled with silkscreen, their practice has many forms, such as artists' books, zines, installations, posters and art prints.
This summer, the duo has been invited by Urban Spree Galerie for a month-long residency. Taking place in the gallery's Berlin studio during the first three weeks of July and followed by a week-long residency directly in the gallery, this visit will culminate in a month-long solo show.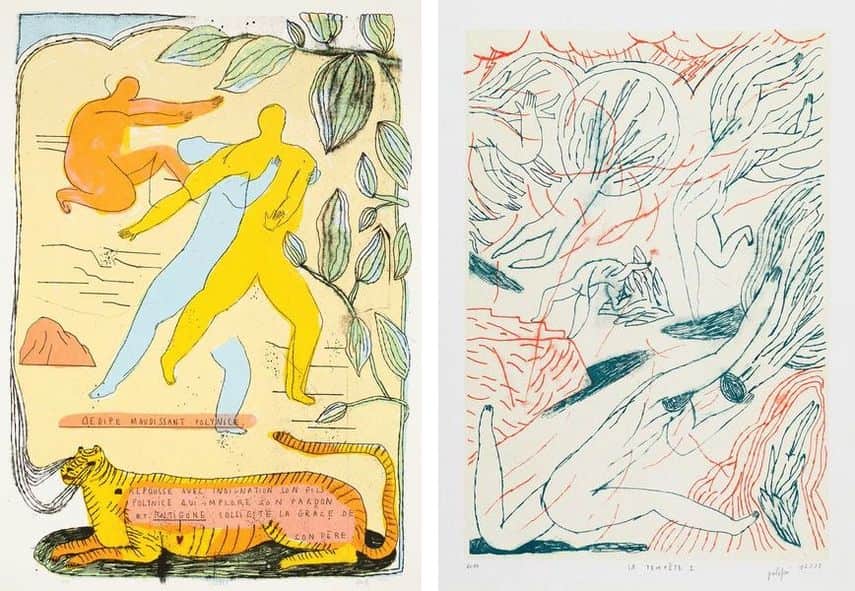 A Consistently Engaging Work
After meeting in Berlin in 2011, Damien Tran and Marion Jdanoff realized that they share the same drive and energy toward screen printing. Two years later, Palefroi was born as a framework which embraces all of their practices, the self-publishing of books and prints in particular.
Together, they produce work which is clever, bold and consistently engaging. Often evoking sinister and the surreal, their subject matter ranges from mountain peaks and battles to mythological creatures.
After a month-long residency at Urban Spree, the duo will present a new body of work which will bring together wolves, people playing trumpets, a fake tiger, dancing dots, drums solo and wallpapers.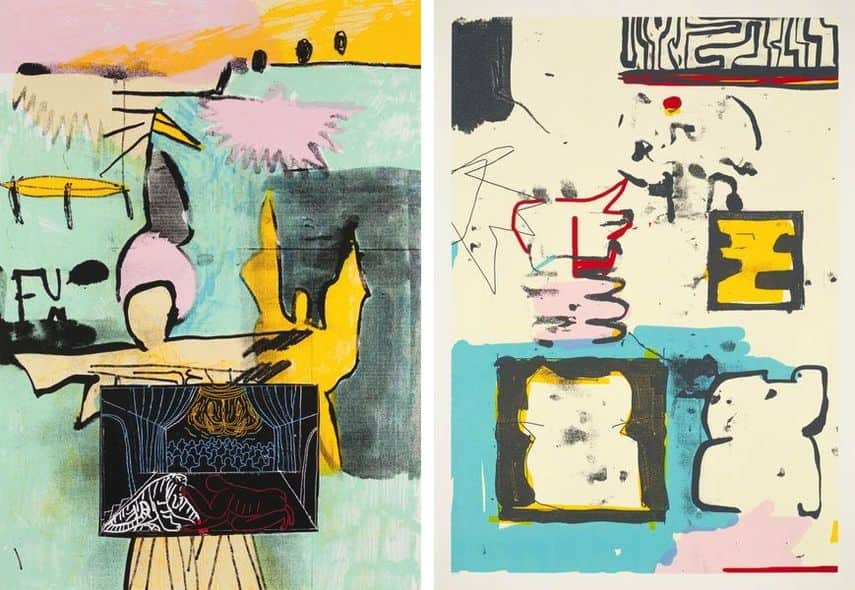 The Practice of Palefroi
Working together as a duo, Damien Tran and Marion Jdanoff constantly go back and forth between their individual and their collective work.
While one style is formal and abstract, the other one's is narrative and figurative, making their collaborative work a constant negotiation between their respective approaches. Therefore, their work features stark geometric shapes alongside looser, free-flowing elements, all wrapped up in a palette which appears extremely considered.
In their work, rules are taken apart, allowing creativity and playfulness to come to the forefront of their compositions. Over the years, the boundaries between their personal and collective work have become more and more blurry.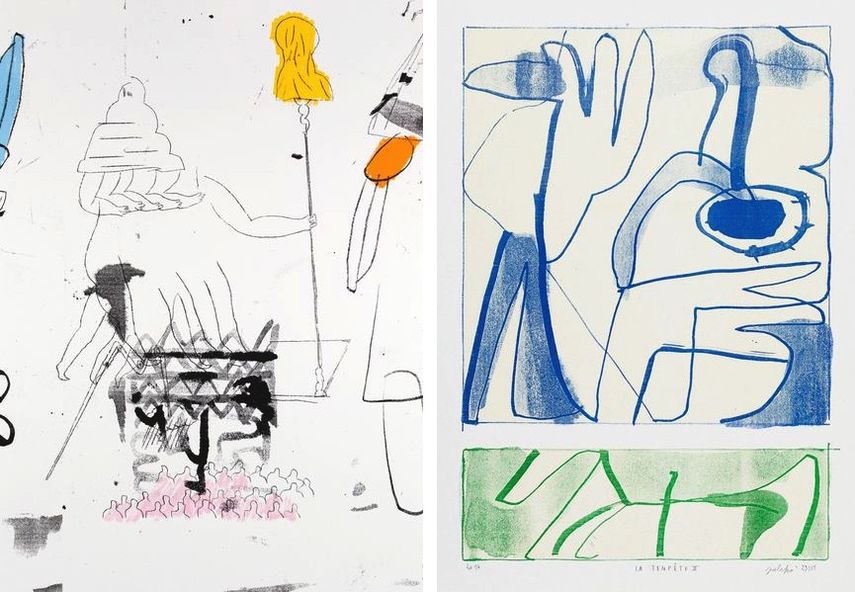 Palefroi Exhibition at Urban Spree Galerie
A 1700 sqm artistic space in Berlin-Friedrichshain, Urban Spree Galerie is dedicated to urban cultures through exhibitions, artist residencies, DIY workshops, concerts, an art store and a large Biergarten. Characterised by its large urban grassroots ecosystem, the gallery offers its invited artists an ideal space for experimentation through ambitious on-site residencies.
The exhibition Étalage will be on view at Urban Spree Galerie in Berlin from August 4th until September 9th, 2018. The vernissage will take place on Friday, August 3rd, from 7 p.m.
Featured images: Palefroi; New prints by Palefroi. All images courtesy of Urban Spree.