As we begin the countdown before the opening of the fourth edition of the Palm Springs Fine Art Fair, art enthusiasts across the world are gathering around in California to welcome some of the biggest names in contemporary art today. Opening its doors for the first time in 2012, the Palm Springs Fine Art Fair (PSFAF) easily established itself as one of the leading winter fine art shows where only in few days visitors get the chance to get introduced to the latest trends in art through presentations of numerous galleries and their artists. With the last year's attendance of nearly 14,000, the Palm Springs Fine Art Fair 2015 edition is planned to surpass all the expectations…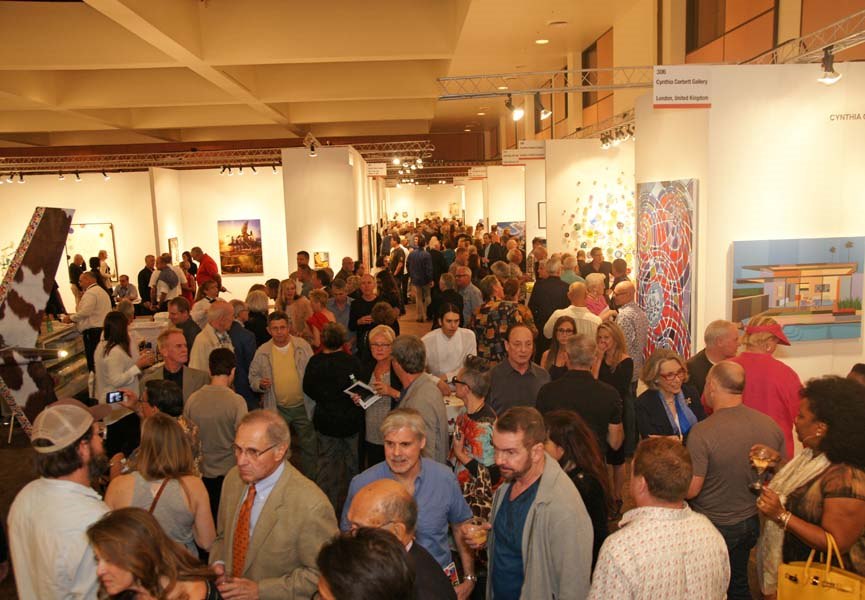 World Class Artists Gathering In Palm Springs
Working hard on improving every year and bringing exciting galleries and works that collectors and the public would appreciate, Palm Springs Fine Art Fair essentially works as a pop-up museum that presents 66 galleries from 33 cities and 7 countries. Not giving up from the initial goal of bringing world-class artists as well as a venue for debuting new installations, this year's art fair provides sculptor installations by artists like Jun Kaneko, Hung Liu (chosen as part of The Dean Collection at SCOPE Miami 2014), Steve Maloney, Chris Antemann, and a debut from Cindy Jackson. The latest edition of the art fair also provides for its visitors a Fletcher Benton mini-retrospective and William Wegman's Nice Dogs on Good Furniture, both from Imago Galleries. Outside, the show will be expanding to include a 10,000 square foot outdoor sculpture garden and a first-time Print Component for print collectors from Gemini G.E.L., Jane Kahan Gallery, Tandem Press, Stoney Road Press and Greg Kucera Gallery.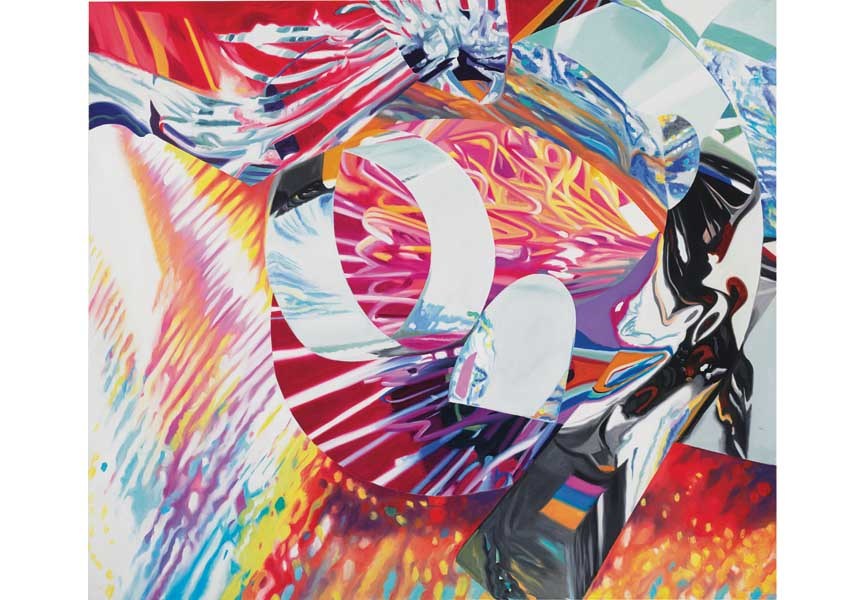 From East To West Coast
Among the participating galleries this year are also the London based Cynthia Corbett Gallery (also part of this year's London Art Fair), focused on emerging and established artists; Jean Albano Gallery from Laguna Beach, California (also participator at SELECT Art Fair that took place in December), representing artists like Joe Tallarico and many more. Another California based art space is TAG Gallery from Santa Monica, a home to a diverse collection by Los Angeles-area artists working in diverse media. Since it was founded more than two decades ago, TAG has represented award-winning artists and attracted an international clientele. From the East coast comes the New York based UNIX Gallery (where currently on view is Ellen de Meijer's exhibition Digital Divide), representing an international group of established and emerging artists like Justin Bower, Marcello Lo Giudice and others.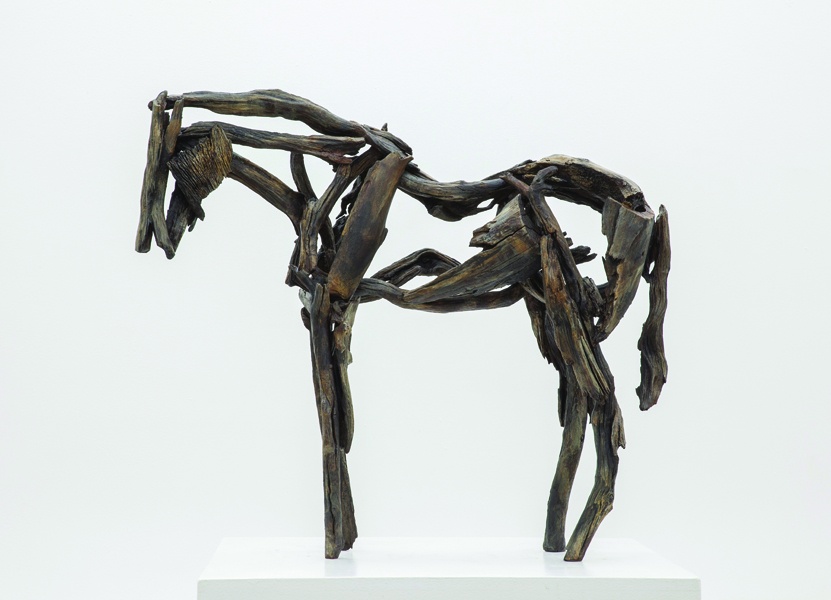 Opens In Two Days!
Honorees at this year's Palm Springs Fine Art Fair include Arlene Schnitzer for Philanthropist of the Year during the Opening Night Gala benefitting Palm Springs Art Museum. On Friday, Fletcher Benton receives the Lifetime Achievement Award and William Wegman receives Photographer of the Year. Special events include a panel and reception with Jordan Schnitzer hosted by Desert Magazine and A heART afFAIR champagne reception and tour hosted by Palm Springs Life. The 2015 PSFAF will be held from February 12-15, 2015 at the Palm Springs Convention Center in Palm Springs, California. For complete event information including show times and tour registration, visit Palm Springs Fine Art Fair's website. Check out the art fair's catalog below.
For more art fair announcements, sign up for My Widewalls today and FREE of charge!

Featured image: John M. White,  Bird Opera 1, 2013,  Acrylic on paper, 42x72in, courtesy of Sylvia White Gallery, detail