Pamela Phatsimo Sunstrum's exhibition offers a minimalistic approach with themes centered around The Universe and landscapes, imagined futures and all the unknown existences that those futures may hold. Recurring theme is Utopia and many of her work's titles indicate that. For Pamela Phatsimo Sunstrum it is a call, signaling towards those utopias - whether they are imagined or not. Her works on paper, stop-motion films and large-scale installations are all somewhat autobiographical, and with them Pamela is creating her own modern-day utopia. One could describe her style as an Afrofuturistic approach in terms of tactile features of the painting.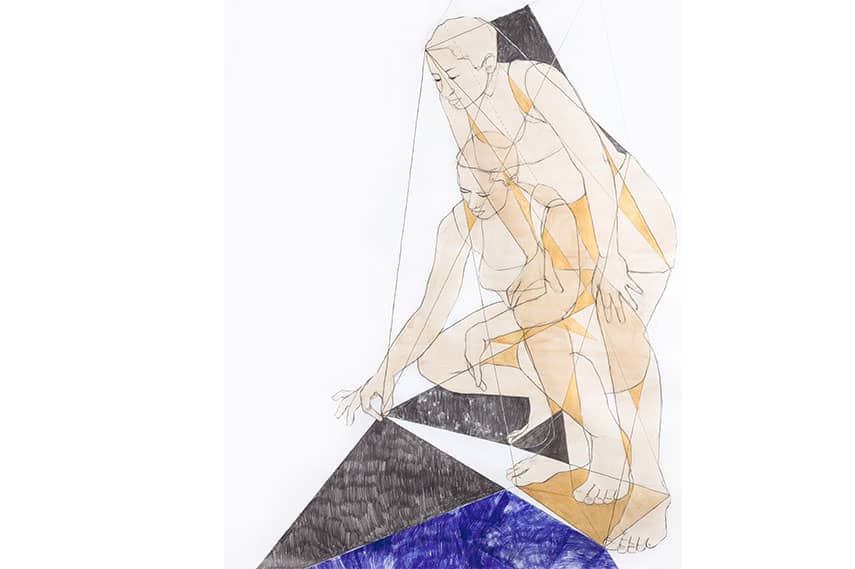 A Modern Day Utopia
The drawings and installations of Pamela Phatsimo Sunstrum allude to the beginning of time, Earth's structure, geological explorations combined with ancient mythological musings and creatures. Her work appears futuristic with an ancient vibe, with landscapes in which influences can be traced all the way to notions of the sublime in European Romanticist paintings. It is a very delicate combination of all those past, future and imaginary worlds that can be found in the art of Pamela Phatsimo Sunstrum. She recreates sites both real and imagined, a concept that was very popular in Romanticism with the discovery of antique sites such as Pompeii. Driven by that fascination with mythologies and scientific theories her muses represent time, geological concepts, and universe.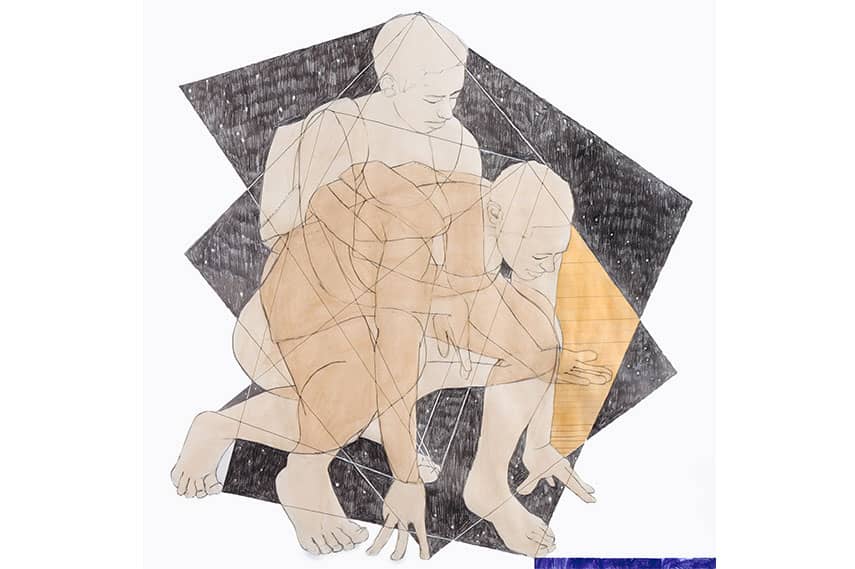 Construct of Transnational Identity
Pamela Phatsimo Sunstrum is an African artist was born in 1980 in Mochudi, Botswana but grew up in South Africa, Malawi, Sri Lanka, Sudan and Canada. Being a modern-day nomad she completed her Masters in Fine Arts at the Maryland Institute College of Art in Baltimore, USA. Later on, she started working and living in Johannesburg. Traveling a lot influences one's life, and driven by experiences that come with traveling, Pamela Phatsimo Sunstrum explores how a person is developing its own identity within wide range of cultural and geographical concepts. Without boundaries of living in one place, and having to accept that particular cultural heritage, a person is able to combine all cultural influences. Her work is rooted in autobiography and is addressing to that construct of transnational identity and cross-border rituals. Having lived in Africa, Southeast Asia and USA, Pamela developed an alter ego - Asme, who is often depicted in her work. According to Pamela, Asme is helping Pamela to convey her unfixed and not yet fully evolved identity.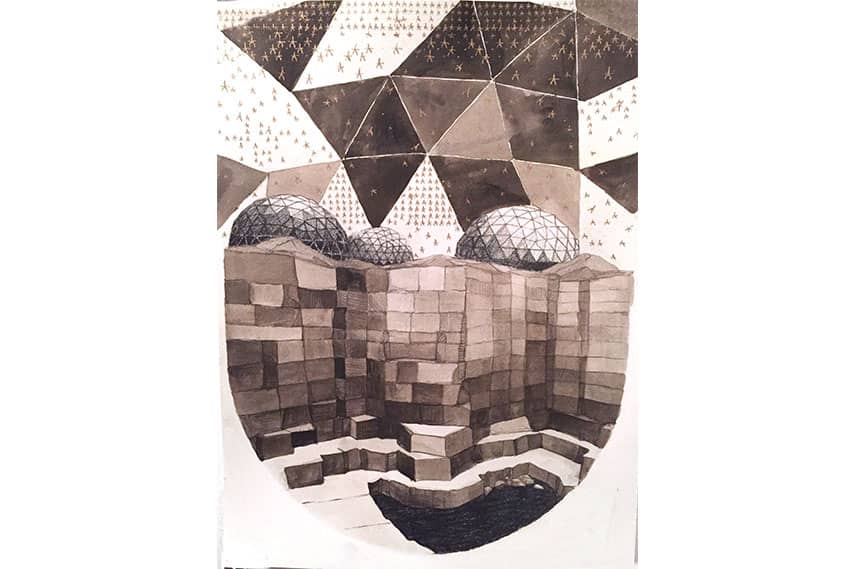 Pamela Phatsimo Sunstrum Exhibition at Tiwani Contemporary
Pamela Phatsimo Sunstrum will present her new solo exhibition Polyhedra at Tiwani Contemporary in London. This is the artist's first solo exhibition in the UK. Her work alludes to mythology, geology and universe. This show will include new drawings, one large-scale piece and one new video-animation that will be presented to the audience for the first time. The title of the exhibition refers to Pamela's same titled animation which represents a poetic interpretation of cosmogony and the orders of the Universe. Polyhedra is created from time-lapse photography of the milky way and Pamela's own water-coloured paintings. Polyhedra is all about understanding the universe, and can be considered as an attempt to connect the Earth's geometry with the wider Cosmos. The Exhibition opening is scheduled for April 1st on view through May 7th, 2016.
Featured images: Pamela Phatsimo Sunstrum - Animations stills, Panthea, 2016; Courtesy of Tiwani Contemporary, London