Continuing his tradition of nurturing new talent, Charles Saatchi chose a group of young people in a project called 'Paganea: New Art From Africa and Latin America'. Exhibition's name refers to an ancient supercontinent that united most continents in one landmass and started separating around 200 milion years ago. The word roughly translates to 'all lands', which is an alarmingly wide theme to cover. Opened April 2, running through November 2 at the Saatchi Gallery, 'Pangaea' shows 15 future international artists and their intriguing works.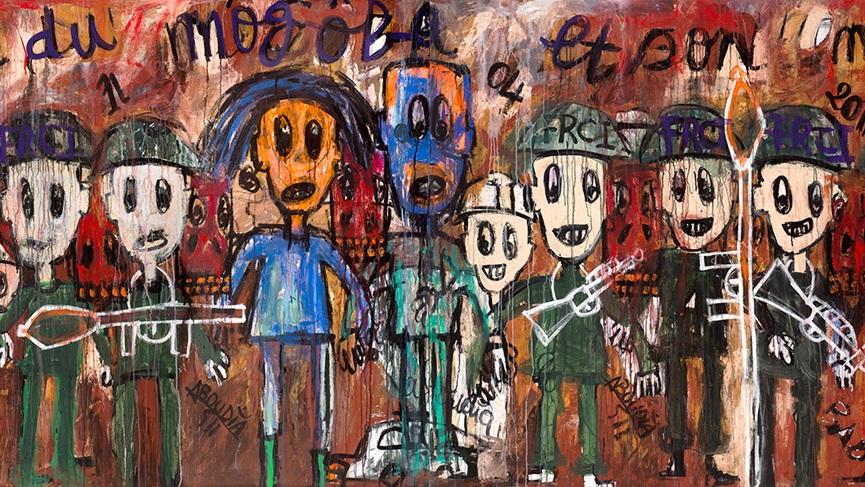 Showstoppers
The exhibition opened with a high impact installation by Rafael Gomezbarros in which a swarm of giant ants covers the walls, this is why from the very beginning the show was attached with numerous critiques saying it goal was to cause a shock factor.
Besides installations, there are mostly paintings, photography  and some sculpture. Aboudia, Leonce Raphael Agbodjélou, Rafael Gómezbarros, Oscar Murillo, Ibrahim Mahama, Fredy Alzate, Antonia Malta Campos, David Koloane, Jose Lerma, Mario Macilau, Dillon Marsh, Jose Carlos Martinat, Boris Nzebo, Christian Rosa were the chosen ones to introduce us to the topic.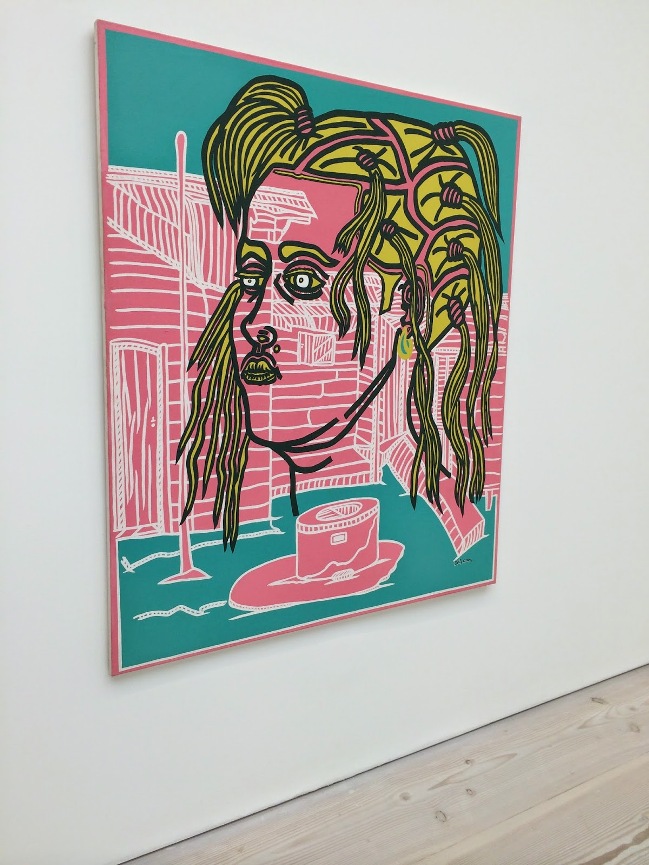 Christian Rosa
Born in Rio de Janerio in 1982, Rosa was listed as one of the must-see artists in 2014. Although his interests are wide, Rosa's main focus is collage and paintings. Rosa is part of a young generation of artists whose work continues to stretch the boundaries of abstract art. His works exist between an anthropomorphic style of lyrical abstraction −elements of faces, animals, and movement appear and re-appear being reduced to, and consisting of, only a few brushstrokes − and an extended meditative calligraphic scrawling.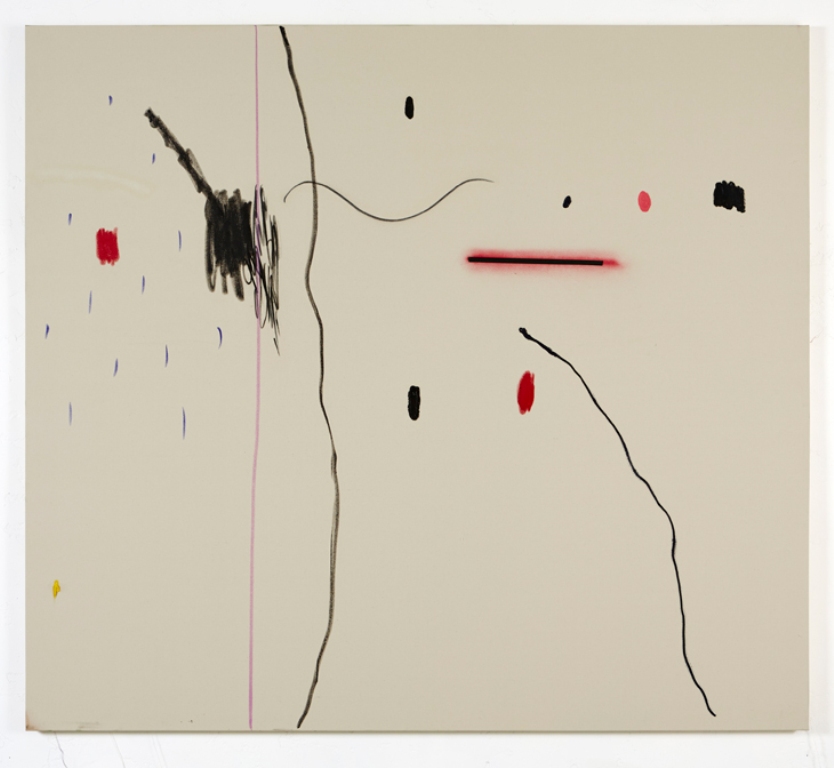 Oscar Murillo
Murillo is a fine artist working within the painting tradition. This 28-year-old Colombian artist uses materials that migrate from one medium to another: a collection of  biro drawings gets pulped to become the flooring of a complex installation where disparate objects convene as in an alchemist's laboratory.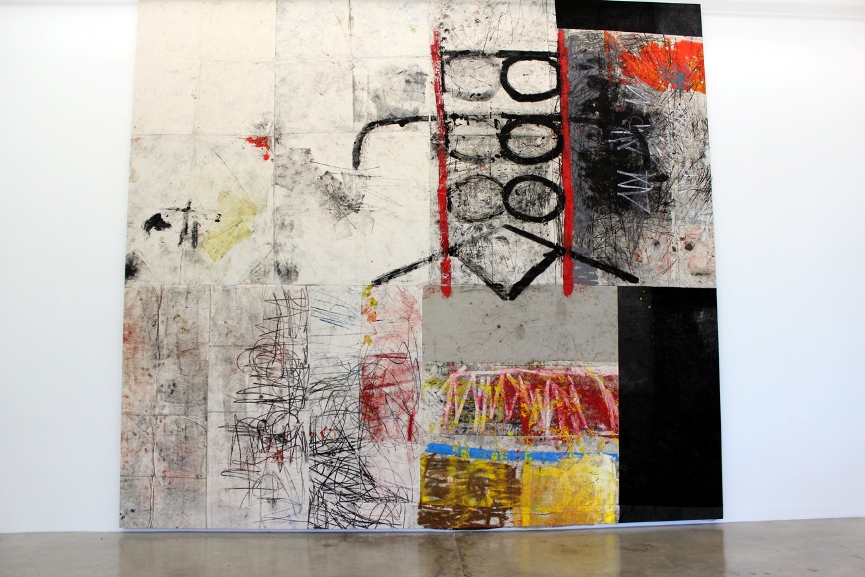 SAATCHI GALLERY
The Saatchi Gallery aims to provide an innovative forum for contemporary art, presenting work by largely unseen young artists or by international artists whose work has been rarely or never exhibited in the UK. The audience for exhibitions of contemporary art has increased widely during the recent years as general awareness and interest in contemporary art has developed both in Britain and abroad. Many artists showing at The Saatchi Gallery are unknown when first exhibited, not only to the general public but also to the commercial art world. Many of these artists are subsequently offered shows by galleries and museums internationally. In this effect, the gallery also operates as a springboard for young artists to launch their careers.