SUBLIMINAL PROJECTS from Los Angeles is organizing an exciting exhibition that will bring together six amazing contemporary artists. The central theme of this group exhibition is paper, traditional artistic medium. Yet, the show is not just bringing artists working on this medium - its goal is to present the works of artists that cut into, tear into, and deconstruct the humble, traditional medium of paper to in order to explore the terrain of their subject matter. Paper Cut show features the unique work of six artists - Adam Feibelman, Aurel Rubbish, Bovey Lee, Gregory Euclide, Nicola Lopez, and Swoon. They transform the useful medium of paper into complex three-dimensional landscapes and detailed motifs. Each artist comes from different city, with inspirations coming from distinct sources.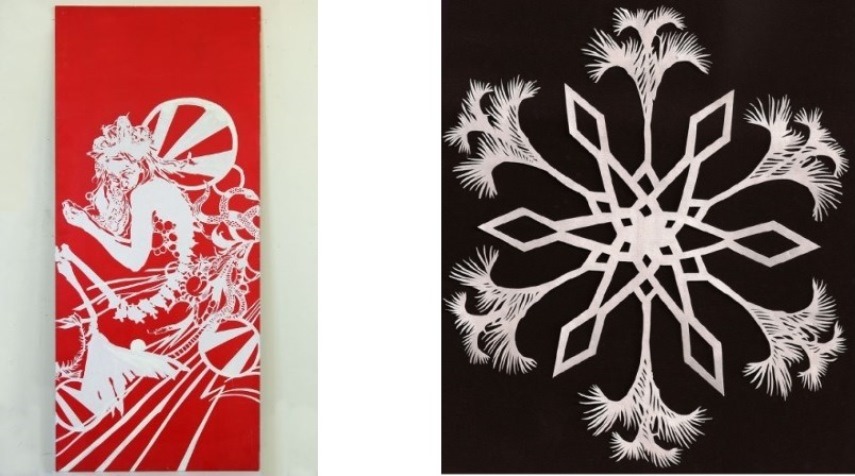 The Artists at the Paper Cut – Fiebelman, Rubbish, Lee
Adam Fiebelman is hailing from San Francisco and he is what could be called a serial photographer. He captures what he believes is forgotten, abandoned, or overlooked spaces of his home city. The works he will present at the exhibition are the stencil cut outs of enlarged versions of these photographs. In the complex process of the re-composition of the original photography, Fiebalman's products are series of cut out images, laid on top of one another and sewn together, sometimes painted to provide depth. Aurel Rubbish is a Parisian artist who began as a graffiti artist. With time, he focused more on stencil he used to tag then the final result. In this way, Rubbish began to experiment with meticulous cut outs of decorative and dramatic motifs. His work is characterized by references to painting, religion and tattoo art, combined with black paper and gold leaf detail. Bovey Lee grew up in Hong Kong, and she studied Chinese calligraphy. Lee works with Chinese rice paper, as homage to the long history of paper making and cutting within Chinese culture. Each image she creates starts as a hand drawing. From there she develops a digital template of the drawing, translating continuous tones into patterns of solid and void. She then prints out the template, positioning it on rice paper, and using it as a guide for cutting.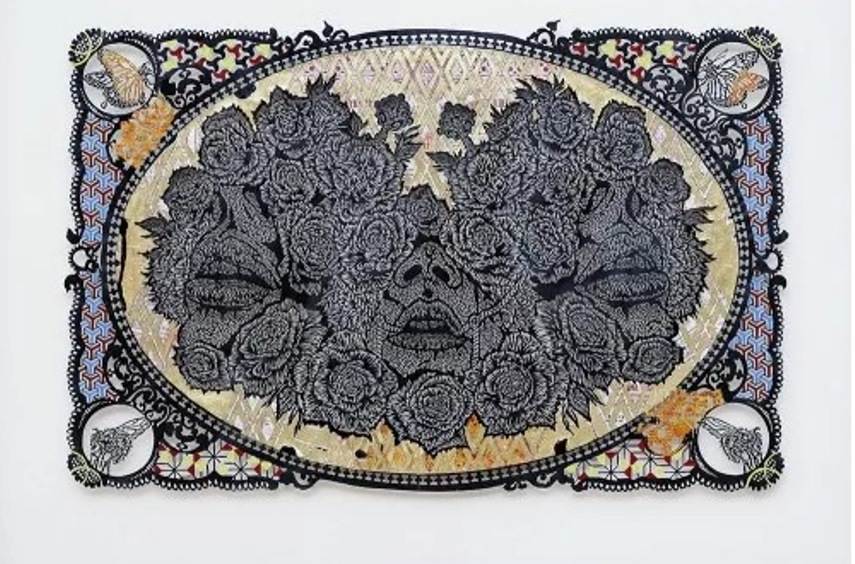 The Artists at the Paper Cut – Euclide, Lopez, Swoon
Gregory Euclide is American painter, sculptor, and installation artist known for his portrayal of natural landscapes. Euclide is interested in representing the conflict and complexity of environment. Therefore, he abandons traditional landscape paintings, and instead he cuts into natural environment, rips into them, and builds them out. Nicola Lopez is New York-based artist and she is focused on large scale, architectural enterprises as the base image for her work. However, she also highlights humanity's undeniable presence in the shape of today's world, and therefore her works put the nature and the mankind on two confronting sides. Swoon is best known as a street artist, who finds her inspiration in traveling and in people she meets. She is famous for her linocut and woodcut portraits that she later pastes onto walls.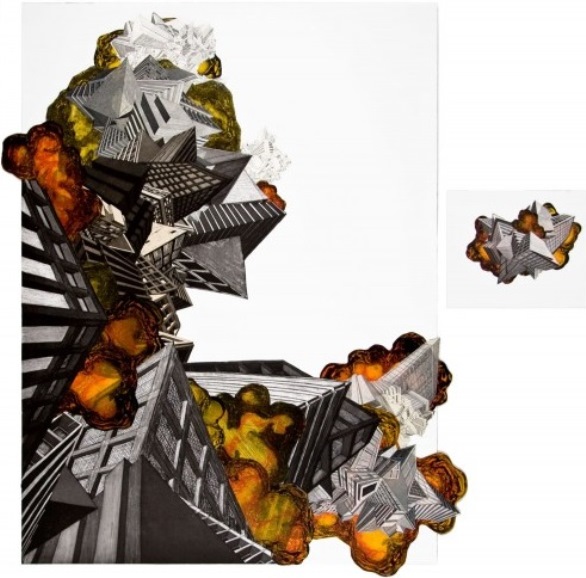 Paper Cut at SUBLIMINAL PROJECTS
The group show Paper Cut will bring together six extraordinary artists. Their works are all unique, with different styles and motifs, yet with deconstructing paper as a common ground for the works. The show itself aims to represent the wide interpretations of one medium and the many ways to explore this common, everyday material. The show will be on view from March 7th until April 11th at SUBLIMINAL PROJECTS gallery, in Los Angeles.
Sign up for MyWidewalls, and follow the news about contemporary art!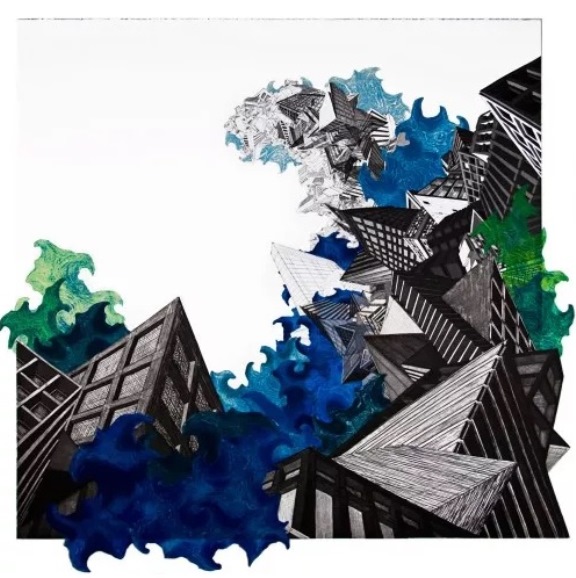 Featured Image: Adam Feibelman - Stay Awhile, 2015. Hand-cut paper assemblage with spray enamel and thread, 21 x 28 inches
All Images courtesy of SUBLIMINAL PROJECTS.