Recently, Frederic Richard and Franck Le Feuvre decided to make an impact in the world of contemporary art by gathering their experiences in order to explore the horizons of the ever-changing and engaging world of art. They started the collaboration by creating the Richard & Le Feuvre Gallery in Geneva, which aspires to promote modern talents who come from the vast field of urban art. Their opening exhibition, coming in a few weeks time, promises to be a memorable one…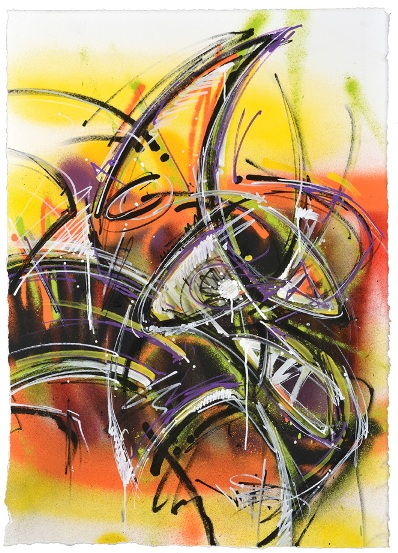 An Amazing List of Artists
The opening exhibition of Richard & Le Feuvre Gallery will truly be an amalgam of different styles, techniques and approaches. The creative processes of eleven extraordinary urban and street artists will collide to form an entity of inspirational artistic output. From the already legendary Bristol graffiti scene, Sickboy brings the recognizable imagery of a man who has cemented his place in the history of street art in the UK. The fine and urban art articulation can be seen in the body of work by Andrew McAttee, as well as the influence of Abstract Expressionism. This influence continues with Mr. Jago, whose explosive abstraction has evolved from a graffiti practice. Already masters of the urban intervention, Ella & Pitr are a paradigm for a successful artistic duo devoted to both urban and gallery space. Also from France, the calligraphy virtuoso Sowat is well known for his devotion to "traditional" graffiti and the practice of Urbex through the collaboration with Lek.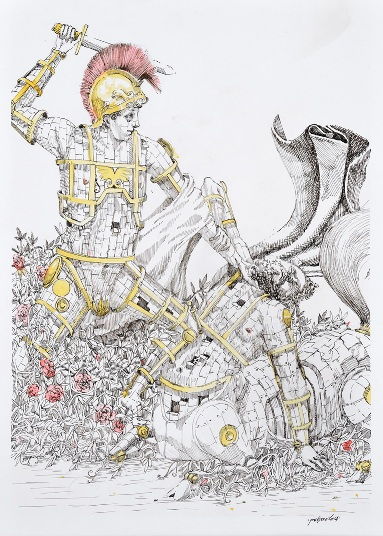 And The List Goes on…
Another French artist, Guillaume Lemarquier aka MIST, who will be a part of the show, creates by the power of wildstyle and acid coloring. Today, he is devoted to the medium of sculpture. From the imagination driven fragments of memory, London-based artist Xenz builds mesmerizing landscapes with the masterful use of the spray can. Inspired deeply by the urban space and the surrealism of the great masters of the 20th century, Pixel Pancho enriches the arena of street art with a unique aesthetics of his robots. Living and working in Paris, Alexone Dizac is known for the intricate use of various mediums, such as aerosol, acrylic paint and resin, in order to built his surrealist universe. Sixe Paredes is known for large scale urban interventions devoted to the geometrical forms which come together to form extraordinary imagery. His work with collages can be appreciated in gallery spaces across Spain and the Americas. Finally, with the works of Jeff Soto, we will be able to see a Pop Art inspired surrealism, simultaneously accessible and thought-provoking.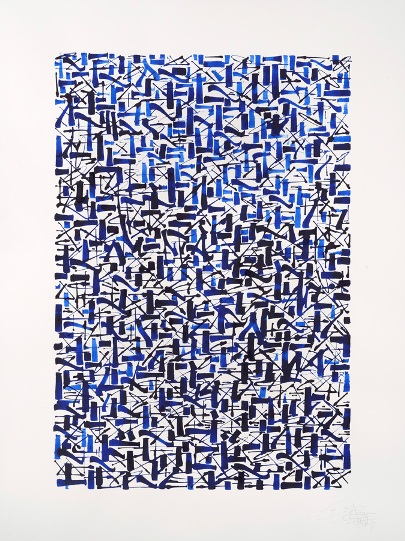 Paper Party 2
There is indeed much to look forward to when it comes to Paper Party 2. The public will be able to appreciate various street art expressions, which come together to form a group of fine nationalities and a number of around fifty paper works. In the period between October 30th and December 20th 2014, the public of Geneva and its visitors will be able to enjoy the Richard and Le Feuvre gallery opening exhibition, featuring some of the most prolific individuals who create in the postmodern context of the contemporary world.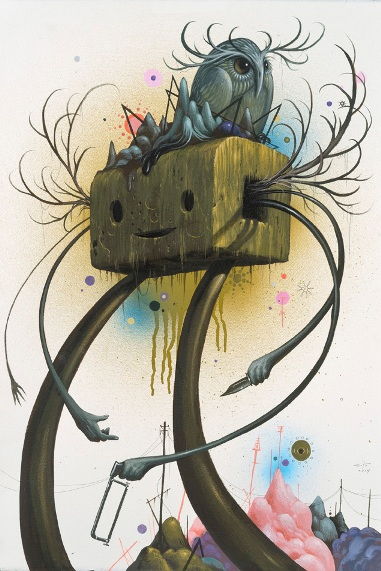 Images courtesy Richard & Le Feuvre Gallery.