Crystal Wagner's paper sculpture art is coming back to Hashimoto Contemporary for the second time. The artist represented by the gallery presents her second solo exhibition entitled Microcosm, which will wow the audiences who will surely wonder just how to make paper sculpture art and ponder over the meaning behind Crystal Wagner's astounding paper pieces. Of course, as with every artwork, the viewers are invited to construct their own theories and focus on what they feel is important, as well as to simply enjoy the beauty of these sculptural paper works. How do these origami paper sculptures come to life and find their way into an art collection? What does Crystal Wagner paper sculpture art look like?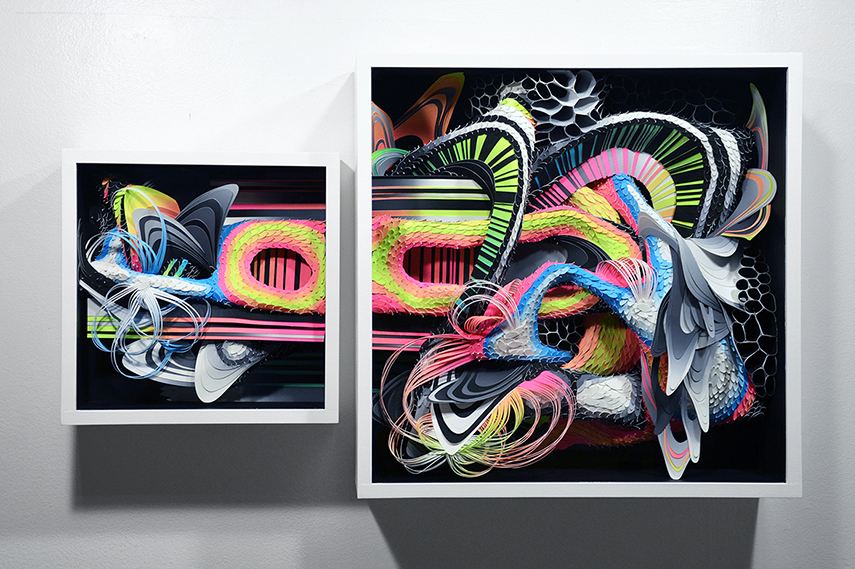 Crystal Wagner - The Color, The Texture, The Sculpture
In the making process, Wagner focuses on the bright colors and textures of her origami sculptures and creates the biomorphic worlds using manipulated paper. Each sculpture differs one from another in size and complexity, as the artist assembles them with a sense of a natural growth of living organisms. This is why when you cast a glance at her paper sculptures, you almost feel as if they were alive, as if they were developing, growing, making an impact on the world in this day and age. Through the combination of screen printing and hand-cut precision, Wagner allows the materials to build upon themselves, as each layer moves intrinsically, often ending up looking like reptilian scales or streams of cascading water. Put into custom made wooden "terrariums", the artist's paper sculpture art offers the illusion of an unknown creature or a force of nature flourishing and developing, regardless of the constraints that seek to bind it.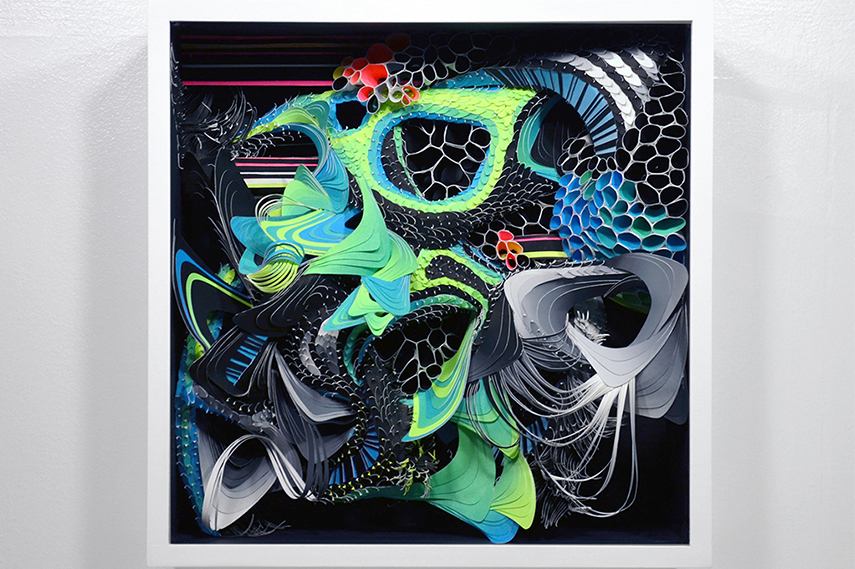 What Can We Expect in the Show?
The Microcosm solo exhibition is a continuation of Crystal Wagner's show at the Virginia Museum of Contemporary Art that was on display earlier this year. Apart from the four new pieces of paper sculpture art, several sculptures from the Virginia Museum will be included in this exhibition. The central of Microcosm are three sculptures with multiple components, one diptych, and two large triptychs. Again set in the wooden boxes, the paper sculptures still appear to be flowing together, defying the physical barriers. They are grouped quite disorderly, sometimes stacked on top of one another, allowing the negative space between each box to serve as an extension to the sculptures, which allows the artist to explore her sculptures as one single entity within the exhibition space, unified through design and color.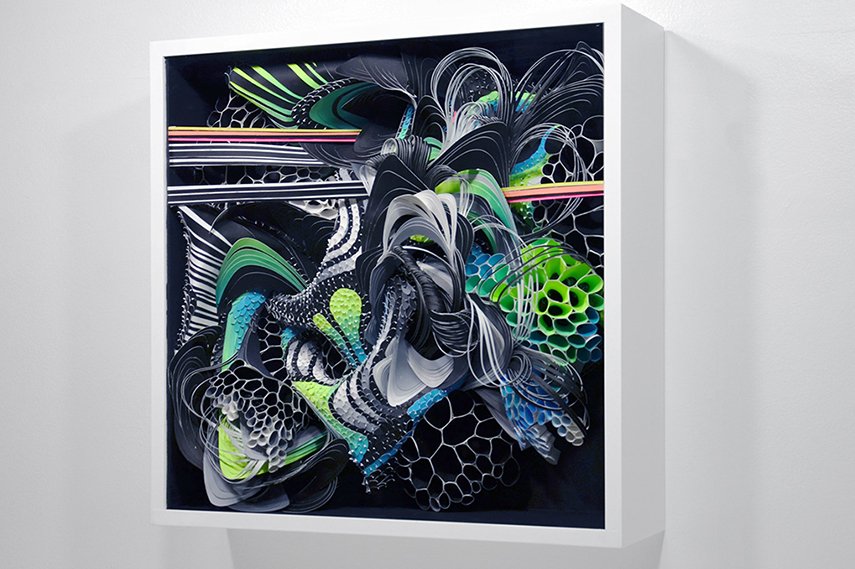 Paper Sculpture Art at Hashimoto Contemporary
Crystal Wagner solo exhibition of her paper sculpture art entitled Microcosm will be on view at Hashimoto Contemporary from June 30th to July 23rd, 2016. The gallery is located in San Francisco, California, at 804 Sutter Street. It promotes a wide variety of art forms, including painting, sculpture, and installation-based work of new contemporary artists. Crystal Wagner is represented by Hashimoto Contemporary, and, apart from this gallery, she has shown her paper sculptures worldwide. Her large-scale installations have been featured at Urban Institute of Contemporary Art (Grand Rapids), the National Museum of Singapore, Virginia Museum of Contemporary Art, and in the famous NYC Times Square.
All images courtesy of the gallery. Featured image: Crystal Wagner - Aether. Image in the slider: Crystal Wagner - Tellurian III, detail.