Howard Griffin Gallery represents a spirit of devotion to some of the most inspiring urban and street artists working today. As a cultural institution, the London-based gallery focuses on organizing interesting events and bringing the work of unique creatives to the surface of public discourse. This year, the gallery organized significant presentations of the work of Thierry Noir in the form of a retrospective and a project for the 25th anniversary of the fall of the Berlin Wall (read more on these stories in Thierry Noir: The LA Retrospective and Thierry Noir: 25 Years Mauerfall). Earlier this year, the gallery collaborated with one of the most riveting artists working today Phlegm (have a look and read more about a beautiful body of work in our article Behind the Bestiary). Very soon, Howard Griffin Gallery will present an exhibition of yet another unique creative individual…
This is Giacomo Bufarini aka RUN
Giacomo Bufarini is a London based artist, originating from Italy (be sure to check out 10 Italian Urban Artists). During 1990s, RUN was "born" in a form of an active artist who had been painting murals on empty walls of Bologna. Soon enough RUN became a legend of the world of street art in Europe. Today, the artist's work can be seen in the urban spaces from Senegal to China. During the numerous and long travels around the globe, Bufarini became interested in exploring the field of anthropology, in particular observing the human form. Articulating his experiences from the streets with studio work, the artist has been based in London for 7 years now. Today, he creates with a wide range of artistic outputs, including etching, printing, drawing, works on paper and canvas, as well as wooden sculptural forms. For the exhibition at Howard Griffin Gallery, the artist has prepared an intriguing body of work…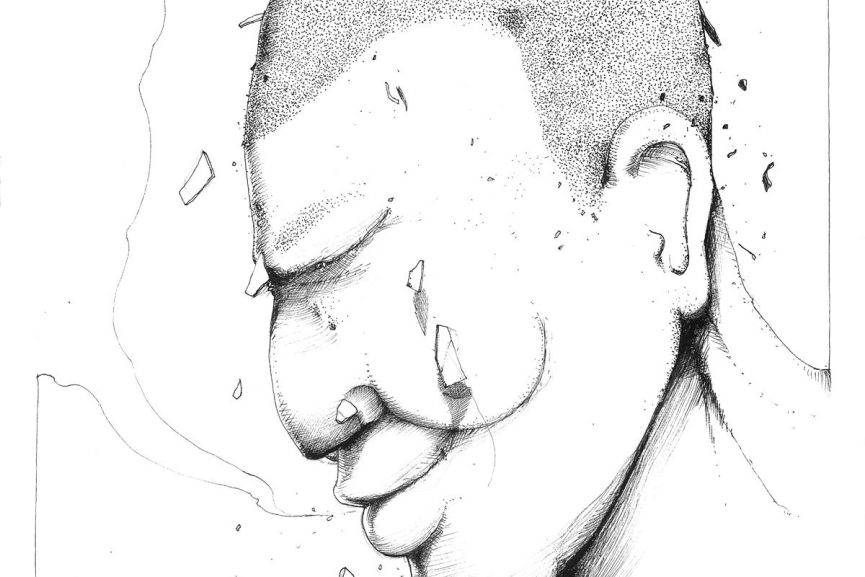 Parabola di G
The exhibition of works by Giacomo Bufarini will also include a sculptural installation. The show is entitled Parabola di G, and represents a landmark show for the artist, presenting a unique series of detailed pen and ink drawings which were inspired by Homer's Odyssey. Simultaneously conveying a symmetrical open plane curve and a path of a spiritual lesson, a parabola in Parabola di G references a journey of a semi-fictional character G and his transcendence to different planes of existence. Lost in a surreal landscape, G is on a path of exploring extraordinary narratives filled with fantasy characters and mythical creatures. In the period between November 27th and December 21th 2014, at Howard Griffin Gallery, allow yourself to get trapped in a story within a story by exploring the inspiring works on paper and installations created by the hand of Giacomo Bufarini aka RUN. The exhibition will be accompanied by a limited edition book, containing all of the drawings of Parabola di G.
Find out what happens to G and be sure to read an upcoming interview with RUN – sign up for My Widewalls and never miss a thing!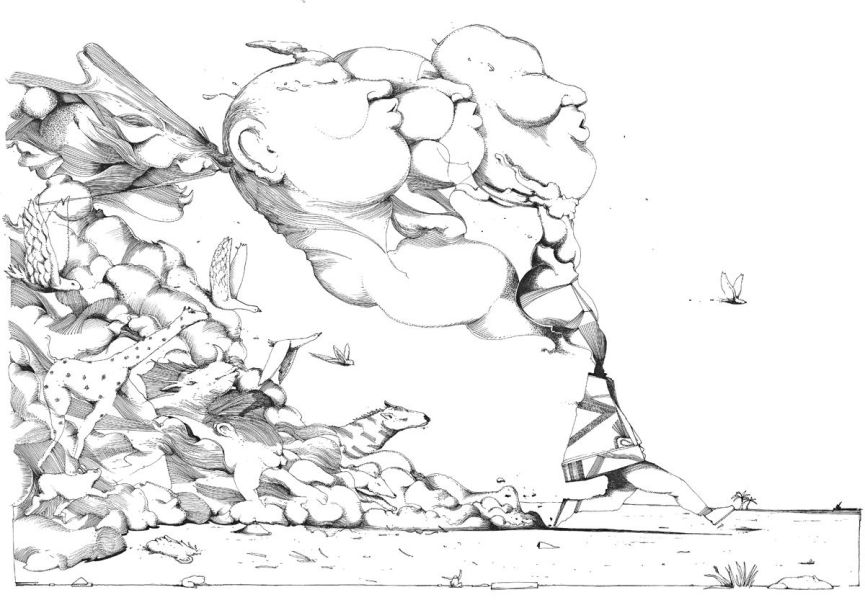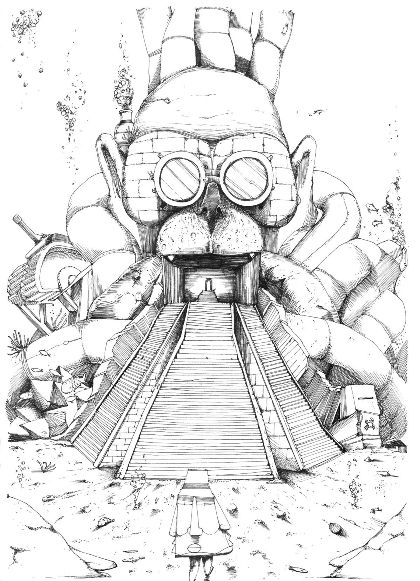 Images courtesy of Howard Griffin Gallery.