The term "uncanny" is often used to describe an idea which is exceeding one's knowledge. Friedrich Schelling, philosopher, wrote a book under the name Philosophie der Mythologie in 1835, describing the uncanny (das Unheimliche in German) as everything that became visible but that should have stayed secret and unrevealed (which was later elaborated by Sigmund Freud, in his The Uncanny essay from 1919). Humans are predestined to explain their reality in order to adapt to it. Therefore, rationalization can be understood as a defense mechanism triggered by our disconformity with natural, or better said non-human-built environment. Bearing that in mind, human race is actually terrified of instability and in need to understand everything. Leaving aside one's perception of the reality (which is highly subjective and vague), a disturbing feeling when something is both well-known and unknown (without clear distinction between reality and fantasy) is the repercussion of the uncanny experience. Parasol unit is scrutinizing the uncanny by presenting the works of seven artists, which are using different forms of photography as a tool throughout an exhibition called Magical Surfaces: The Uncanny in Contemporary Photography.
Seven as the Number of Perfection, Security, Safety and Rest
In the Magical Surfaces: The Uncanny in Contemporary Photography, David Claerbout is messing with the observers' minds by showing a digital three-dimensional reconstruction of The King" (Elvis Presley) from the 1950s black-and-white photograph, when he was just a handsome kid in a family environment. In the meantime, Jörg Sasse is one of the first artists who did show to the world that an artificially made photograph can look as real as any other. Joel Sternfeld and Stephen Shore were capturing time and sites back in 1970s, while travelling across America (although separately). They were using 35-mm cameras and Kodachrome films to capture the unmistakably uncanny moments on their way. Shore and Sternfeld's photographs are still encouraging young artists to sharpen their minds and never lose the spirit of vanguard. The magic that other four artists create is left unrevealed in order for the viewers to explore the uncanny on their own.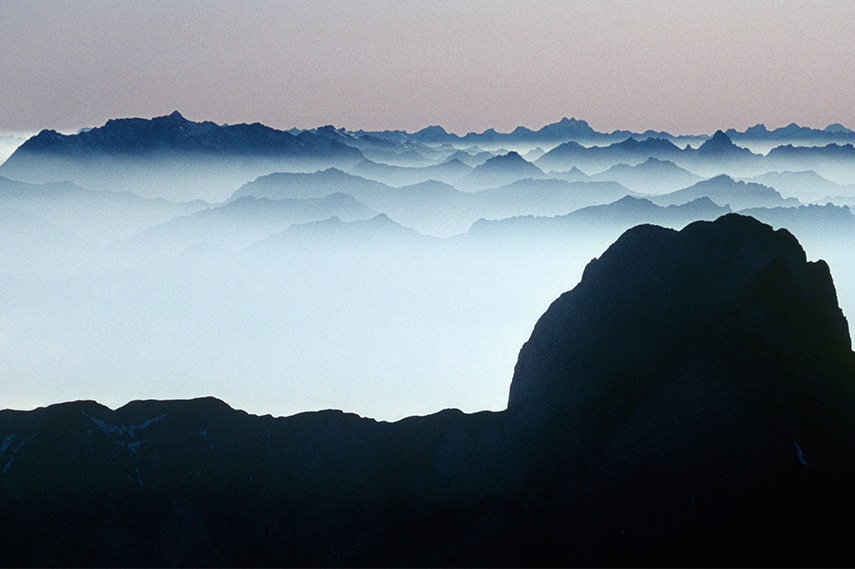 It Had to Start Somewhere
Parasol unit will present works of seven artists from two generations - Sonja Braas, Julie Monaco, David Claerbout, Jörg Sasse, Elger Esser, Stephen Shore, and Joel Sternfeld.
Sonja Braas (born in Siegen, Germany, 1968) graduated in Visual Communication, Photography and Film Design at Fachhochschule in Dortmund. Braas also studied Visual Art in New York, where she lives and and works since 1997. David Claerbout (born 1969 in Kortrijk, Belgium) studied the Nationaal Hoger Instituut voor Schone Kunsten, Antwerp. He was a member of the DAAD: Berlin Artists-in-Residence program back in 2002–03. He can be seen both in Berlin, Germany, and Antwerp, Belgium, where he lives and works. Elger Esser (born in Stuttgart, Germany, 1967) lived as a child in Rome. Fortunately for the German art scene, he now lives and works in Düsseldorf. He is Bernd Becher's student at the Kunstakademie Düsseldorf. From 2016, Esser is a holder of the Oskar-Schlemmer-Preis. Julie Monaco (born in Vienna, Austria, 1973) studied the Academy of Fine Arts, Vienna, and 3-D animation at Raleigh Studios in Los Angeles, USA. She lives and works in Vienna. Jörg Sasse (born in 1962, Bad Salzuflen, Germany) was also Bernd Becher's student at the Kunstakademie Düsseldorf. Young photographers' inspiration, Stephen Shore (1947) and Joel Sternfeld (1944), were both born in New York City, but only Sternfeld still works and lives there (Shore is currently in Tivoli, New York). Sternfeld was awarded the Guggenheim fellowships and the Prix de Rome.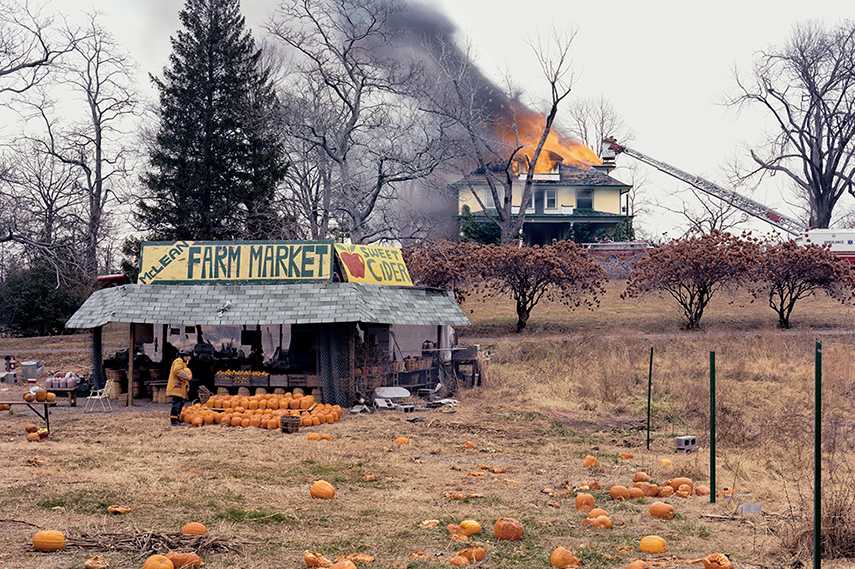 Parasol Unit – The Unifier of the Magnificent Seven
What connects these seven artists is their talent of being able to take the observer out of the familiar place, using the face value of photographs to reveal the uncanny and dubious nature hidden somewhere in their depths. All of them have a different approach in revealing the uncanny nature of photographs – that is where their mastery lies. Magical Surfaces: The Uncanny in Contemporary Photography will be accessible from April 13 until June 26, 2016, following the preview which will take place on April 12, 2016, from 6.30PM until 9PM, at Parasol Unit, 14 Wharf Road, London N1 7RW. The exhibition will be followed by a publication consisting of essays by Ziba Ardalan, David Claerbout, and Marta Dahó (teacher of History of Photography and independent curator from Barcelona).
Images courtesy of David Claerbout, Stephen Shore, Jörg Sasse, Sean Kelly Gallery, Micheline Szwajcer Gallery, 303 Gallery, Galerie Wilma Tolksdorf and Zabludowicz Collecetion.
Featured image: David Claerbout - KING (after Alfred Wertheimer's 1956 picture of a young man named Elvis Presley), 2015-16 - Courtesy of the artist and galleries, Sean Kelly, New York, and Micheline Szwajcer, Brussels.