Paris Photo, the largest international art fair dedicated to the photographic medium, is about to take over the Grand Palais for the 20th time. Taking place from November 10th until November 13th, 2016, Paris Photo 2016 will be a key event for dealers, collectors, curators, artists and art aficionados. Founded in 1997, the mission of the Paris Photo is to reunite an exceptional selection of artworks in an exploration of photography in all its forms, from historical works to contemporary creations, from the world's premier galleries and book dealers. For the 20th edition, Paris Photo will welcome 153 international galleries, 30 international publishers and around 60,000 visitors. On the occasion of the 20th anniversary, Paris Photo will release a special publication, historical and contributive, coedited with Xavier Barral, that will highlight key moments in the history of the fair. With a vocation to bring together, enrich, enlighten and incite debates and exchanges, Paris Photo has prepared an exceptional program filled with exhibitions, talks, and discussions. This event that celebrates photography in all its forms, will certainly be an exceptional opportunity for collectors and art enthusiasts alike to revisit the work of some of the most important artists in the history of the medium, as well as discover some new ones.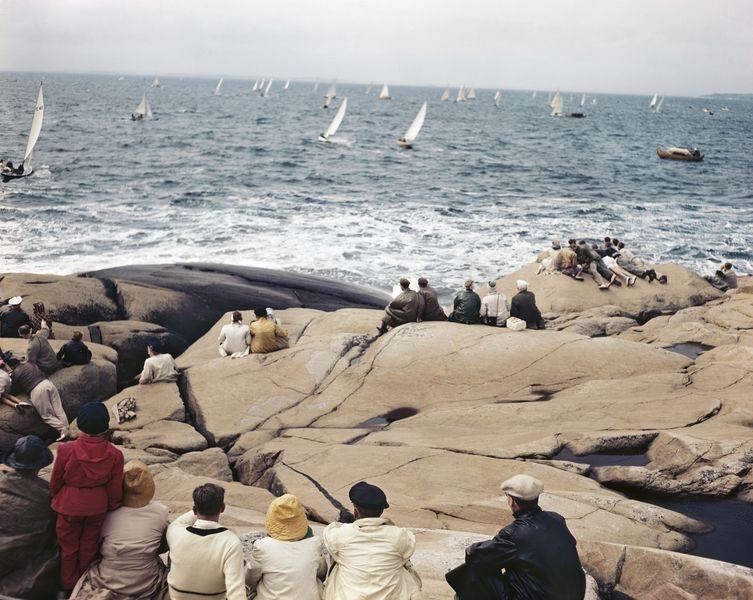 Exhibitors and Highlights
Paris Photo will bring together 153 galleries, in both the main sector and PRISMES dedicated to large formats and series in the Salon d'Honneur, and 30 publishers from 30 countries around the world. Additionally, J.P. Morgan presenting a selection of their collection, BMW with Alinka Echeverria, as well as Leica and the Oscar Barnack Award, Pernod Ricard with Omar Victor Diop, Erwin Olaf with Ruinart, and young artists presented by Huawei, which contribute to enrich this year's fair. Be sure not to miss booths by Benrubi Gallery from New York, a leading gallery with a focus on 20th Century and contemporary photographs; Blindspot Gallery from Hong Kong, a gallery with a primary focus on contemporary image-based works; Bryce Wolkowitz Gallery from New York, a gallery with a major commitment to representing new media artists who are exploring the intersection of arts and technology; Dittrich & SCHLECHTRIEM & V1 from Berlin, a gallery representing emerging, mid-career and established artists from around the world; Fraenkel Gallery from San Francisco exploring photography and its relation to other arts; Gagosian Gallery from New York, Hong Kong, Beverly Hills, Athens and Rome; Hamiltons Gallery from London, one of the world's foremost galleries of photography; Galerie Lelong from Paris focusing on an international contemporary art and representing artists and estates from the United States, South America, Europe, and the Asia-Pacific Region; Magda Danysz from Paris, Shanghai and London dedicated to promoting and supporting emerging artists and favouring a larger access to contemporary art on an international level; Mai 36 from Zurich focusing on trading and presenting international contemporary art; Pace Prints / Mac Gill, a publisher of fine art prints and artist editions affiliated with the Pace Gallery; Richard Saltoun Gallery from London specialising in post-war and contemporary art with an interest in conceptual, feminist and performance artists; Roman Road from London; Rosegallery from Santa Monica, an internationally recognized gallery of 20th and 21st century works on paper; Taka Ishii Gallery from Paris, Tokyo, and New York devoted to exploring the conceptual foundations and implications of contemporary (photo) graphic practice; White Space from Beijing; and Yumiko Chiba Associates from Tokyo, among others.
The Exhibitors List
The Paris Photo 2016 Program
Following its 2015 debut, Paris Photo will once again present PRISMES, a sector dedicated to the presentation of exceptional projects including large formats, series, and installation works exploring the diverse practices of the photographic medium. This year, the sector will accommodate even more galleries exhibiting major works and unveil 14 specially commissioned projects.
As every year, the event will present a remarkable selection of solo and duo shows. Be sure not to miss the solo shows such as Back-Drop by Alain Bublex presented by Georges Phillippe & Nathalie Vallois from Paris; Message to the Future by Danny Lyon presented by Etherton from Tucson; Twenty Photographic Pictures by David Hockney by David Hockney presented by Galerie 1900-2000 from Paris; solo show by François-Xavier Gbre presented by Fakhoury from Abidjan; Fred Herzog: Early Color Street Photography by Fred Herzog presented by Equinox from Vancouver; but also duo shows Creative Destructions by Stephanie Syjuco and Nina Katchadourian presented by Catherine Clark from San Francisco and No Joke by Roger Ballen and Asger Carlsen presented by DITTRICH & SCHLECHTRIEM from Berlin and V1 GALLERY from Copenhagen, among others.
The experimental forum The Platform will propose a series of conversations titled How to Collect Photography Today?, discussing directions in which photographic collections could or should develop, Discussing Provoke, a cross-analysis of the cult Japanese photo magazine, its historical context and its ties to the emergence of performance art in Japan in the 1960s, Photography Beyond the Image, on techniques used to produce photographic works that seek to go beyond the production of an image; Photography & Cinema in Practice, discussing vernacular photography in cinematic production and the role of still photography in the history of art; and The Artist As..., discussing the different roles that artists undertake.
Curated by Clément Chéroux and Karolina Ziebinska-Lewandowska, a remarkable exhibition titled The Pencil of Culture: 10 Years of Photography Acquisitions will be presented at the Centre Pompidou. Having a collection of more than 40,000 prints, the Centre Pompidou will present a selection of hundred works illustrating the most remarkable moments within the last 10 years of photographic acquisitions at the museum. This selection will present artworks from over 40 authors including Richard Avedon, Valérie Belin, Brassaï, Andreas Gursky, Germaine Krull, Sherrie Levine, René Magritte, Marc Riboud, August Sander, Allan Sekula, Alina Szapocznikow, Maurice Tabard, Wolfgang Tillmans, Etienne Léopold Trouvelot, Raoul Ubac, and Jeff Wall, among others.
For the 20th edition, Paris Photo will introduce Poeme, an immersive environment in which to explore photography collections, a digital installation that invents new ways to view images. Viewers will be able to browse through over 200,000 images from the collections of the Musée Nicéphore Niépce, that celebrates the bicentenary of the first trials by the inventor of the medium.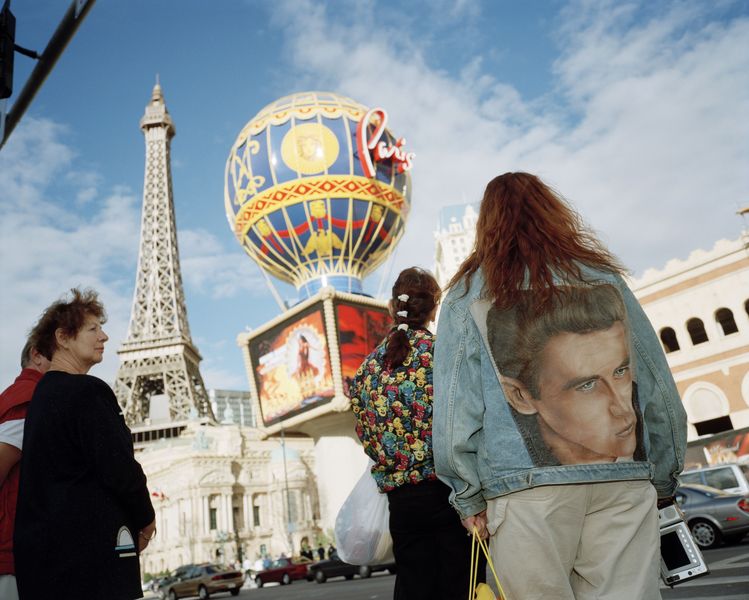 Paris Photo – Aperture Foundation Photobook Awards
In partnership with Aperture Foundation, Paris Photo will present the 5th edition of Paris Photo – Aperture Foundation PhotoBook Awards. The award will be presented to three winners in the categories of 1st PhotoBook, Photobook of the Year, and Photography Catalogue of the Year. The 35 shortlisted titles will be exhibited at Paris Photo in the Book sector and will also be presented in the 11th edition of The Photobook Review published by Aperture and distributed during the fair. Three winners for each category will be chosen by a second jury and announced at Paris Photo Friday, November 11th, at 1pm. The First Photobook winner will receive a $10,000 prize, and a special mention will be attributed to the winners of 2nd and 3rd categories.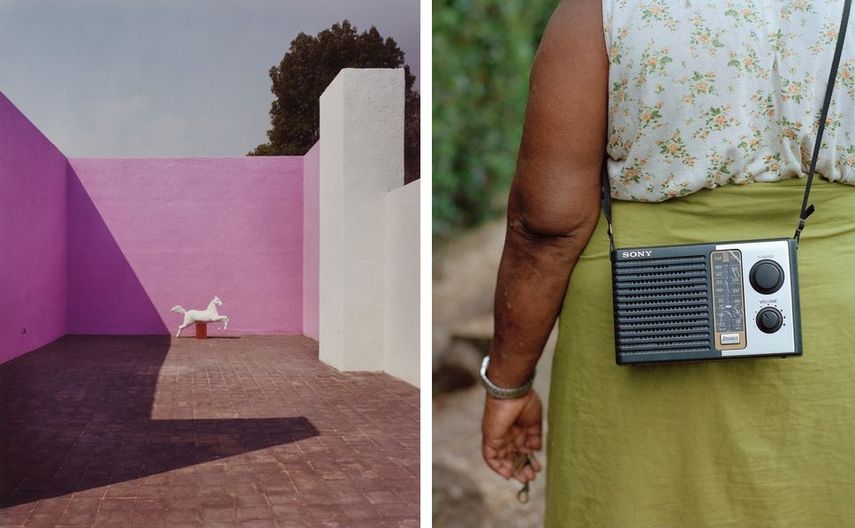 Practical Information
The 20th edition of Paris Photo will take place from November 10th until November 13th at Grand Palais at Avenue Winston Churchill in Paris. The preview for GUEST badge-holders only will be organized on Wednesday, November 9th from 11am to 2pm, and for VIP badge-holders only from 2pm to 5pm, and for Accredited Press invitations only from 5pm to 9:30pm. from The opening reception will be organized on November 10th, from 10:30am to 12pm for GUEST & VIP badge-holders only, and from 12pm to 8pm to the general public. For more information, visit the official page of Paris Photo.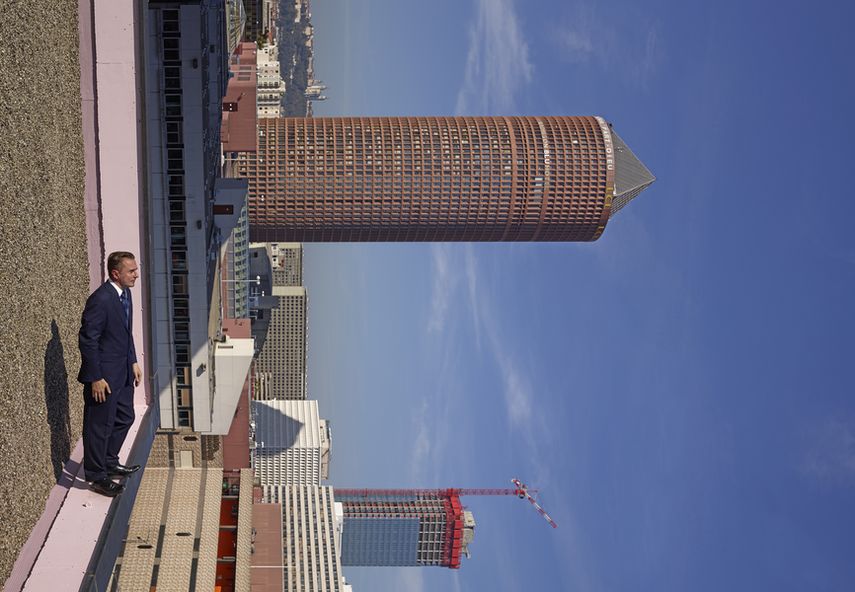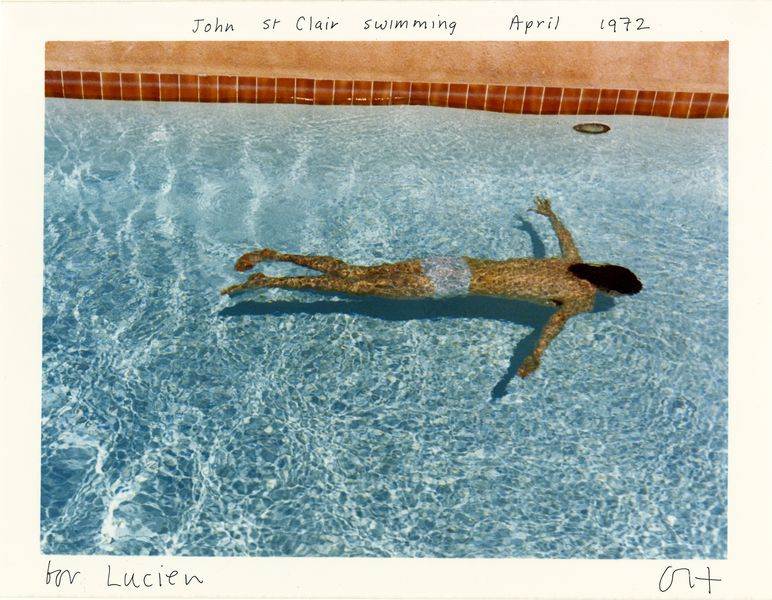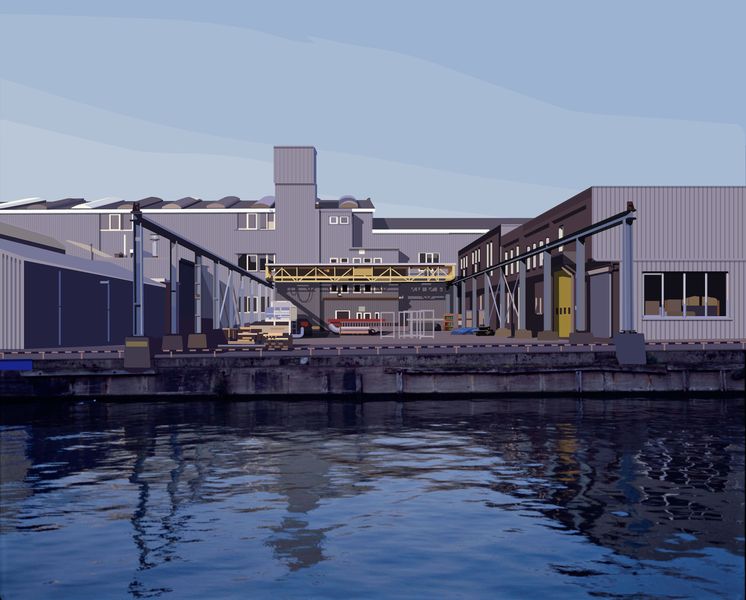 Featured images: Harry Gruyaert - Los Angeles, California, USA, 1982 ©Harry Gruyaert. Courtesy GALLERYFIFTYONE; William Eggleston - Untitled, 1976. Archival Pigment Print © Eggleston Artistic Trust, courtesy of ROSEGALLERY, Santa Monica; François-Xavier Gbré - Salle d'attente, Imprimerie nationale, Porto Novo, Bénin, 2012. Tirage pigmentaire sur papier fine art, François-Xavier Gbré. All images courtesy of Paris Photo 2016.