Each year, galleries from all around the world gather in the capital of France, where Paris Photo brings the best of the medium of photography, in all its diversity and with rigor. Among the world-leading fairs of its kind, this event offers an insight into the photographic field from its beginning until today, at the same time providing a future-orientated overview of global trends and new forms of expression. Coming back to Grand Palais this November, Paris Photo 2017 will once again present the ambitious and original program, covering two centuries of photography.
The 21st edition of the renowned Fair will bring together 190 exhibitors, all selected for the pertinence of their projects and their artistic diversity. The list includes 151 galleries and 31 publishers from 31 countries across the world, with 31 new galleries and 5 specialist photography publishers exhibiting for the first time. Coming back for the third consecutive year, PRISMES sector will host 14 outstanding projects by leading galleries in the monumental Salon d'Honneur of the Grand Palais. In association with leading cinema MK2, this year's edition will introduce a new FILM/VIDEO section, examining new perspectives in image-based art. Besides the exhibition program, the Fair will organize a series of conversations as part of the experimental forum Platform. Each day will open with a focus on the theme of the collection led by guest collectors, followed by a series of conversations based on various themes In addition, Karl Lagerfeld will be welcomed as the guest of Honor, taking the visitors on a journey of his personal favorites in the fair among thousands of artworks on view entitled Paris Photo by Karl Lagerfeld.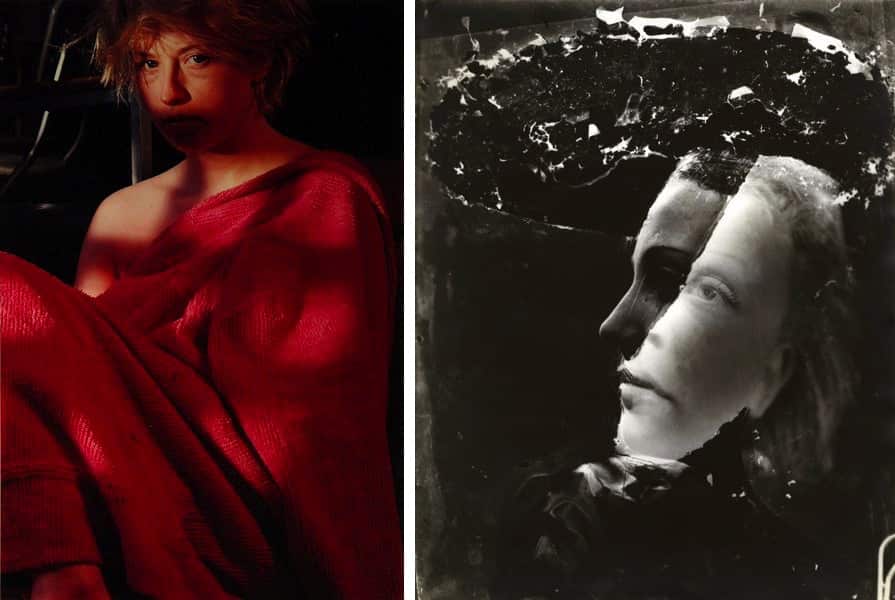 Paris Photo 2017 Exhibitors
Proposing the largest and most qualitative selection of photography-based art and programming, Paris Photo surely is an event not to be missed. Situated in the nave of the Grand Palais, the main sector of the Fair will bring together 151 galleries from 30 countries in 5 continents, offering visitors a complete panorama of the best of photography from the 19th century to today. The selection includes 48 new exhibitors versus the previous edition and 32 first-time exhibitors. Be sure not to miss booths by Annet Gelink Gallery from Amsterdam, one of the leading contemporary art galleries in the Netherlands; Benrubi Gallery from New York, with a focus on 20th Century and contemporary works; Blindspot Gallery from Hong Kong, a space exhibiting post-war photography and image-based art; Kalfayan Gallery from Athens, with artworks treating topics related to Greece, the Balkans and the MENASA region; M97 from Shanghai, consistently exhibiting contemporary and fine art photography; and Rolf Art from Buenos Aires, showing Latin American visual arts, among others.
The Main Sector will present 29 solo projects, including Arnold Odermatt presented by Galerie Springer from Berlin, Imperial Courts by Dana Lixenberg presented by Grimm from Amsterdam, Red by Boris Mikhailov presented by Suzanne Tarasieve from Paris, Detlef Orlopp 50 Years presented by Parrotta from Cologne, Guy Bourdin: The Masters within a Master presented by Louise Alexander from Porto Cervo, and Oh Man by Lise Sarfati presented by Particulière – Foucher-Biousse from Paris, among others. It will also present 12 duo shows, including Astres Noirs by Katrin Koenning & Sarker Protick presented by East Wing from Doha, From Bauhaus to Buenos Aires by Grete Stern & Horacio Coppola presented by Jorge Mara - La Ruche from Buenos Aires, and Early Works by Alex Soth & Ulrich Wüst presented by LOOCK from Berlin, among others.
The List of Exhibitors
PRISMES Section
Hosted in the Salon d'Honneur of the Grand Palais, PRISMES sector is dedicated to serial artworks, large formats, and installation and performance projects that open up new fields of exploration of images across all forms. This year, the section will present 14 original creations including series by Henry Chalfant presented by Eric Firestone Gallery from East Hampton, Jungjin Lee presented by Howard Greenberg from New York, Andrew Bae Gallery from Chicago, Camera Obscura from Paris and Stephan Witschi from Zurich, and Tim Rautert presented by Parrotta from Cologne, a performance by Peter Miller presented by Galerie CRONE from Vienna, special projects by Gilles Caron presented by School Gallery from Paris and Karlheinz Weinberger presented by Esther Woerdehoff from Paris, and installations by Grey Crawford presented by Taik Persons from Berlin, Aurélie Pétrel presented by Gowen Contemporary from Geneva and Juergen Teller, among others.
Paris Photo will once again partner with Radio Nova to produce a special on-air programming bringing words to images. Titled The Photography in Words, the broadcast will be brought to the audience by key figures from the world of photography, who will present projects from PRISMES sector. These broadcasts will also be available in the form of an audio-guide in front of the artworks in the sector.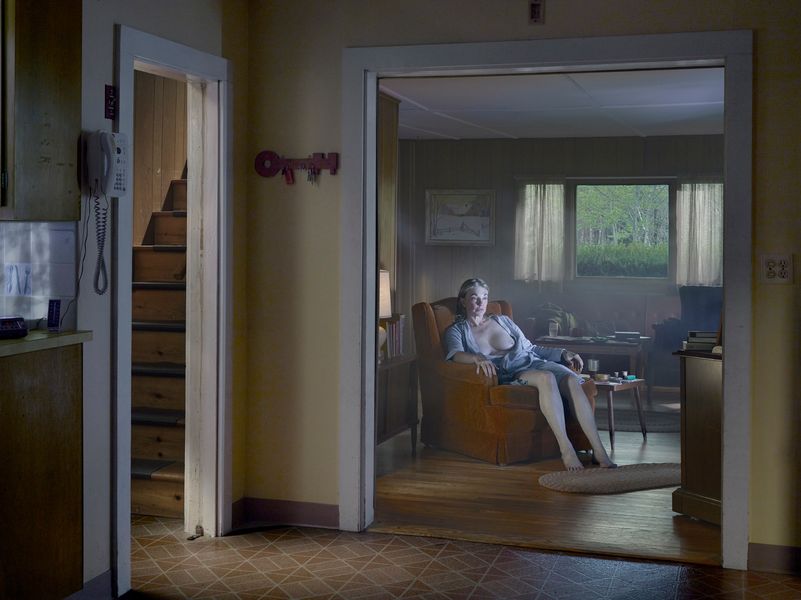 FILM/VIDEO Section
As part of a new FILM/VIDEO program, Paris Photo will organize three daily screenings, one of which features artists' films by Paris Photo participating galleries. The focus of these screenings will be the question of different practices and uses of images. The program includes VB 62/Spasimo Palermo by Vanessa Beecroft, brought by Galleria Lia Rumma from Milan, Tanker by Noémie Goudal, brought by Les Filles du Calvaire Galerie from Paris, and On the Beach by Goran Skofic, brought by Dix9 – Helene Lacharmoise from Paris, among others.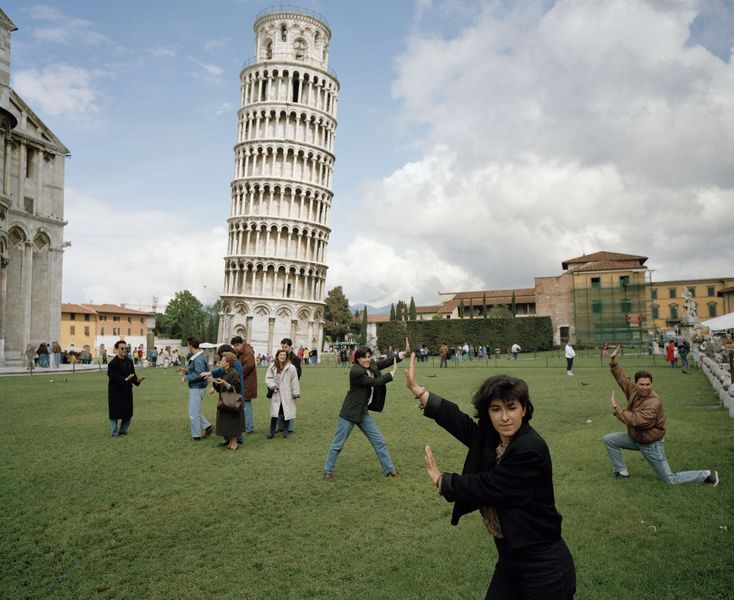 Karl Lagerfeld as a Guest of Honor
Visitors of the Paris Photo 2017 will have a unique opportunity to visit the fair through the eyes of Karl Lagerfeld. A visionary and a cultural icon, he describes photography as something that completes the circle between his artistic and professional restlessness. He will select his personal favorites and reveal his aesthetic universe, taking the visitors on a journey through thousands of artworks on view. These works will be gathered in a special edition book published by Steidl.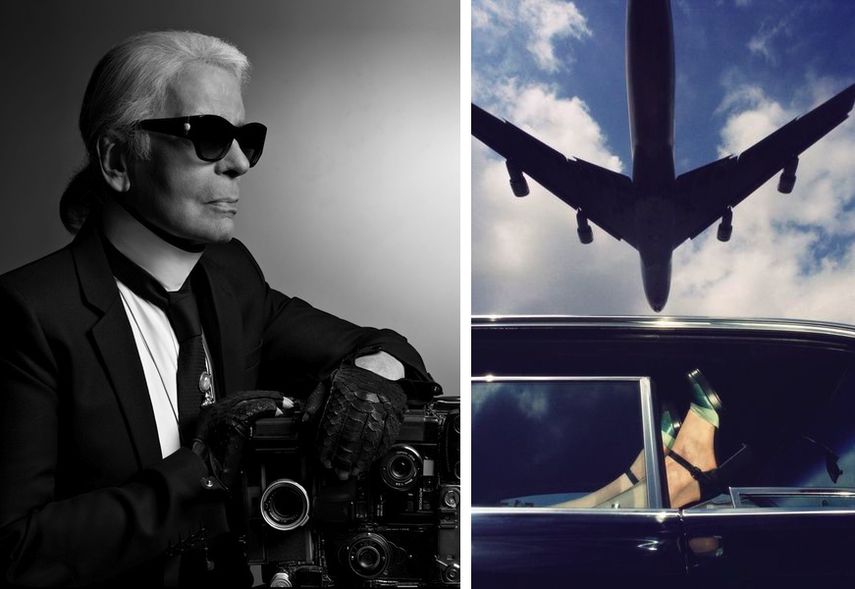 Paris Photo - Aperture Foundation PhotoBook Awards
In partnership with Aperture Foundation, Paris Photo will present the 6th edition of Paris Photo - Aperture Foundation PhotoBook Awards, celebrating the photobook's contribution to the evolving narrative of photography. The award will be presented to three winners in the categories of 1st PhotoBook, Photobook of the Year, and Photography Catalogue of the Year. The 35 shortlisted titles will be exhibited at Paris Photo in the Book sector and will also be presented in the 11th edition of The Photobook Review issue 013 published by Aperture and distributed during the fair. Three winners for each category will be chosen by a second jury and announced at Paris Photo Friday, November 10th, at 1 p.m.
Location of Paris Photo 2017
Practical Information
Paris Photo 2017 will take place at Grand Palais in Paris from November 9th until November 12th, 2017. The vernissage by invitation only will be held on November 8th, from 3 to 9: 30 p.m. The doors of the fair will be open from 12 to 8 p.m. on Thursday, Friday and Saturday, and from 12 to 7 p.m. on Sunday. The price of the ticket will be 30€, the price of the weekend ticket will be 32€, the price of the bundle ticket and the catalog will be 47€, and the reduced price for students will be 15€. For more information, visit the official website of the fair.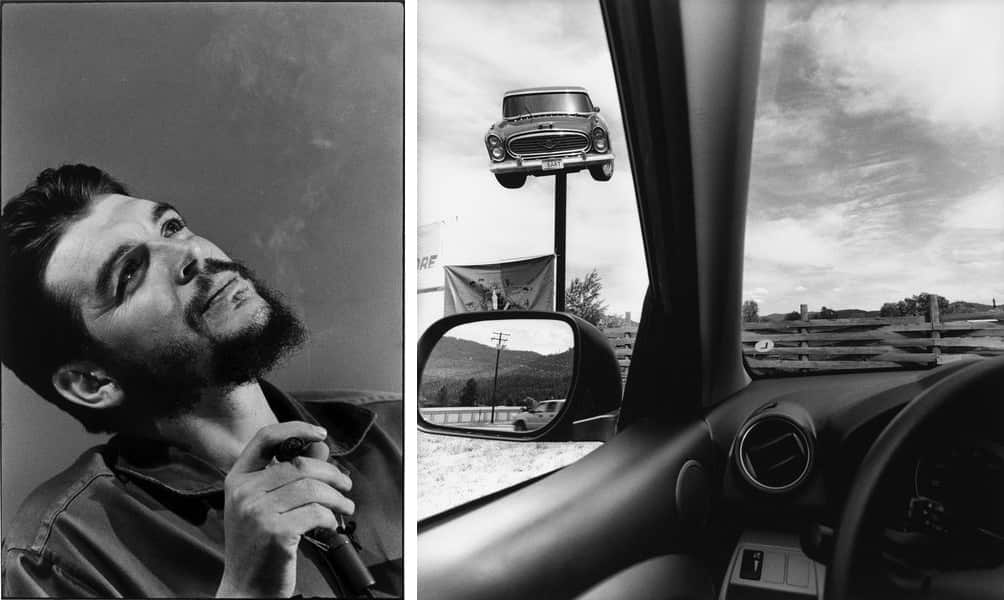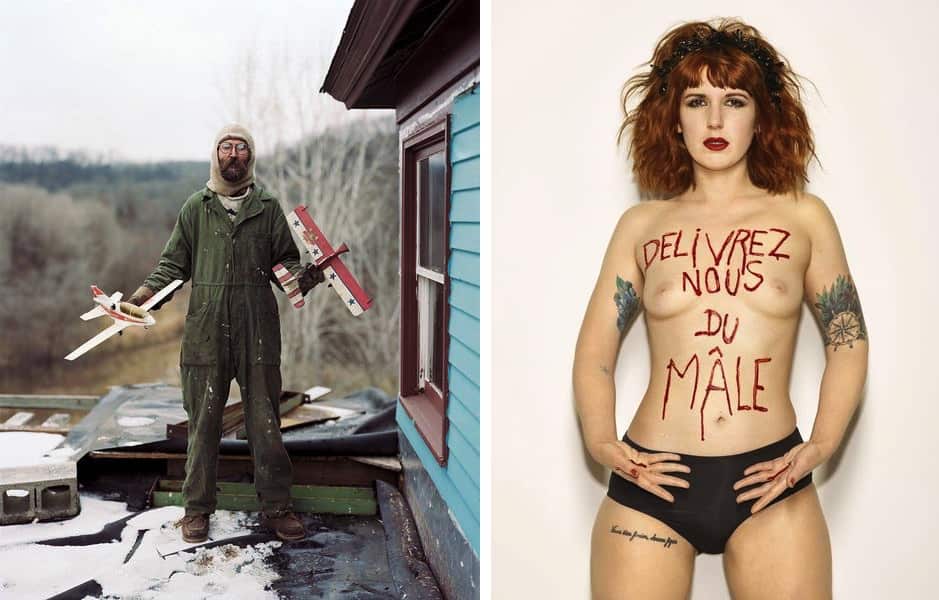 Featured images: Lise Sarfati - oh man-phg16, 2012. Courtesy La Galerie Particulière, Paris-Bruxelles; Irving Penn - Roe Deer, Prague, 1986. © The Irving Penn Foundation. Artwork exhibit4ed by: Pace / Macgill. All images courtesy of Paris Photo.