One of the most anticipated international photography events of the year, Paris Photo returns to the Grand Palais this November for its 22nd edition. The official image of Paris Photo 2018 is a work by Mickalene Thomas.
The 2018 edition of Photo Paris will offer a rich and diverse selection of photography, bringing together 167 galleries and 31 international publishers. In addition to PRISMES and Film, the fair will also inaugurate a new sector, Curiosa that will present an in-depth look at a specific topic or theme in photography each year.
Complementing the display of galleries and publishers, the event has prepared an eclectic artistic program comprised of special exhibitions, Platform conversations and Artist Talks.
Welcoming artists, gallerists, collectors and art enthusiasts, Paris Photo will be a wonderful place of discovery and rediscovery.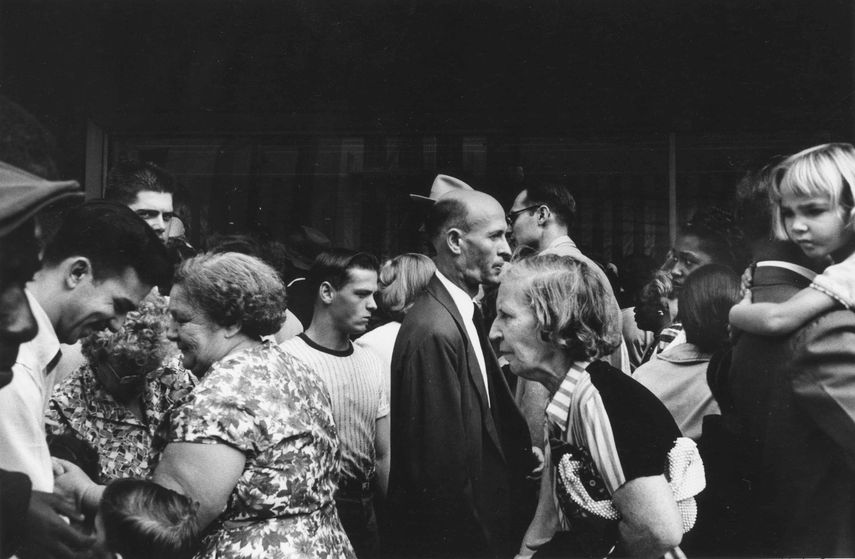 Paris Photo 2018 Exhibitors
The 22nd edition of Paris Photo welcomes 198 exhibitors from 38 countries, exhibited across 5 sectors. The display offers the largest panorama of premium photographic artworks available on the market today.
The Main Sector will feature galleries such as Danziger from New York, a leading photography gallery since the 1980s; Galerie Du Jour - agnès b from Paris, presenting and promoting work of major photographers since 1984; Edwynn Houk from New York and Zurich, a gallery specializing in masters of twentieth-century photography; Camera Work from Berlin, specializing in contemporary photography and vintage masterworks; Howard Greenberg from New York, highlighting the world's photography masters from Pictorialism to Modernism; and Michael Hoppen from London, showcasing established and up-and-coming fine art photographers; among others.
Paris Photo will feature 29 solo shows by artists such as Ari Marcopoulos, presented by Frank Elbaz from Paris and Dallas, David Goldblatt, presented by Goodman from Johannesburg and Cape Town, Guy Bourdin, presented by Louise Alexander from Porto Cervo, and Axel Hütte, presented by Nikolaus Ruzicska from Salzburg, among others; as well as 11 duo shows, such as Guy Martin and Simon Norfolk, presented by Benrubi from New York; Shosuke Sekioka and Yoho Tsuda, presented by Mem from Tokyo; and Asger Carlsen and Peter Funch, presented by V1 from Copenhagen; among others.
On view at Salon d'Honneur, the PRISMES sector brings together a curated selection of galleries showcasing exceptional large-format, series, and installation projects exploring the photographic medium in its most diverse forms and practices. It includes Baril from Cluj-Napoca, presenting works by Cristi Puiu, Hamiltons from London, presenting works by Daido Moriyama, and Lume from São Paulo, presenting works by Ana Vitória Mussi, among others.
Covering 210m of the main floor under the Balcony of the Salon d'Honneur, the new CURIOSA sector will focus on erotica this year. It will feature images which challenge our gaze on the fantasized and fetishized body, tackling relations of power and domination, and gender issues. The sector will feature works by Robert Mapplethorpe, presented by LUNN from Paris, Kenji Ishiguro & Daido Moriyama, presented by Akio Nagasawa from Tokyo, Nobuyoshi Araki, presented by Over the Influence from Los Angeles and Jo Ann Callis, presented by Miranda & Rose Gallery from Santa Monica and Paris, among others.
Highlighting the relationship between still and moving images, the FILM sector, curated by Matthieu Orléan, will present a selection of film and artist video projects proposed by exhibitors such as Baudoin Lebon from Paris, Cecile Fakhoury from Abidjan, Goodman from Johannesburg and Lelong & Co from Paris, among others.
The List of Exhibitors at Grand Palais
The Fair Program
This year, Paris Photo will honor women photographers in a special show curated by Fannie Escoulen, an independent curator. Taking will take the form of an itinerary entitled Elles x Paris Photo, the show will feature a selection of one hundred artworks, from the beginning of photography to the inevitable feminists of the 70s, also marked by the discovery of promising young contemporary artists.
Paris Photo will also present a selection from the McEvoy Family Collection in a show titled shego/hego/ego, including works by Dawoud Bey, Anne Collier, William Eggleston, Robert Mapplethorpe, Sigmar Polke, Cindy Sherman, and Laurie Simmons, among others.
First initiated in November 2012 by Aperture Foundation and Paris Photo, The PhotoBook Awards will once again celebrate the photobook's contribution to the evolving narrative of Photography. On November 9th, the event will award three prizes - First PhotoBook, PhotoBook of the Year, and Photography Catalogue of the Year. The thirty-five shortlisted titles will be exhibited at the fair. The PhotoBook Awards is only one of the many prizes which will be awarded at the event.
An experimental forum held in the Grand Palais Auditorium on the upper level, the Platform will present a series of conversations is led by invited guests along diverse axes, while The Artist Talks will be exclusively dedicated to editorial projects by artists, who will share them with the public in a set format of 10 minutes followed by a period of Q/A.
The Location of Paris Photo 2018 - Grand Palais
Practical Information for Paris Photo 2018
Paris Photo 2018 will take place at the Grand Palais in Paris France from November 8th until November 11th, 2018. The Opening reception, upon invitation only, will be held on November 7th, while the Press Opening will be held between 3 to 9: 30 p.m.
The Fair will be open to the public from 12 to 8 p.m each day, except on Sunday when it will be open until 7 p.m.
The price of the Entry Ticket will be 30 €, (32 € during the weekend), the Pack Entry Ticket (excluding Week-End) + CATALOGUE 2018 will be 47 €, while the Student Entry Ticket will be 15 €.
For more information, visit the official website of the fair.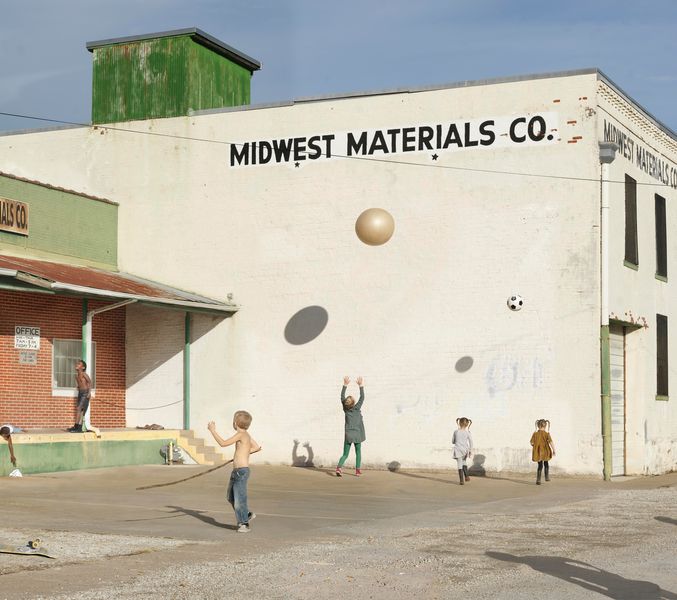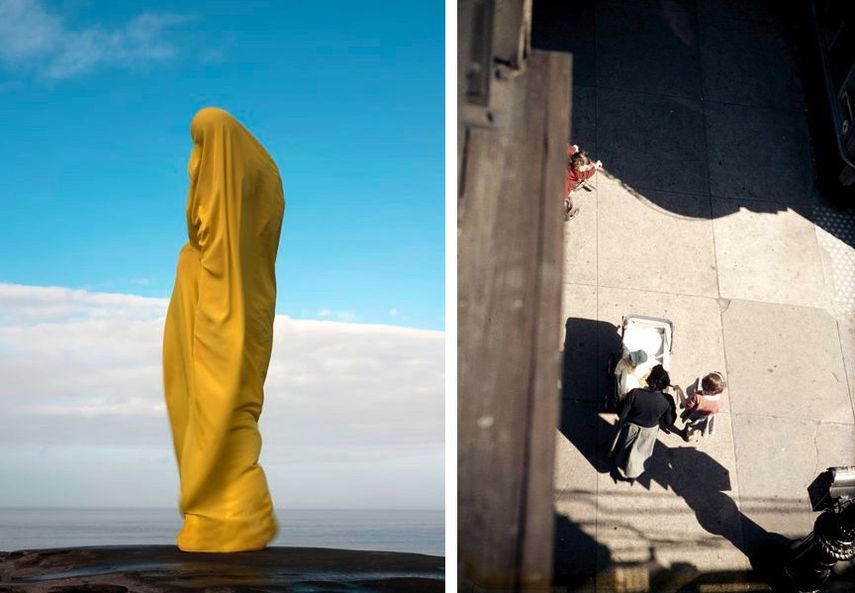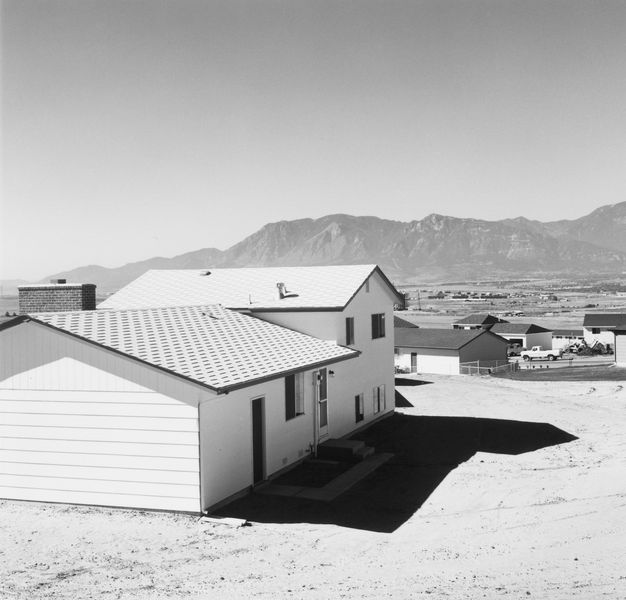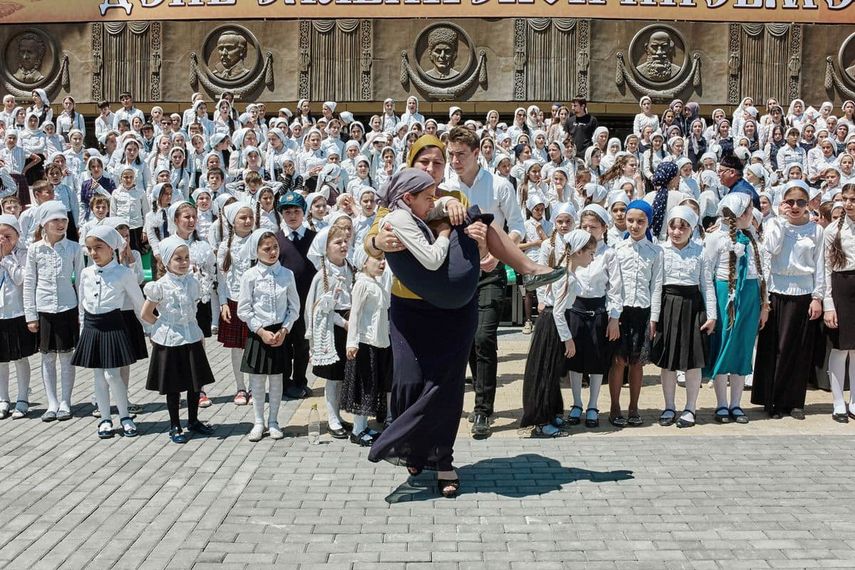 Featured image: Harry Gruyaert - Synagogue, Moscou, Russie, 1989; 0,80 x 1,20 - Archival Pigment Print. Harry Gruyaert : courtesy galerie du jour agnès b. Roger Eberhard - 100th Meridian, USA, 2018; 180cm x 150cm - Pigment Print. Courtesy of Roger Eberhard / Robert Morat Galerie; Pieter Hugo - Untitled, San Francisco, 2014, 2014. 82.5 x 109.8 cm - c-print. The artist. Courtesy of Stevenson, Cape Town and Johannesburg; Oli Kellett - Cross Road Blues (Hubbard St, Chicago), 2017. 152.4 x 190.5 cm - Archival Pigment Print. Courtesy of Oli Kellett : Courtesy HackelBury Fine Art. All images courtesy of Paris Photo.