Korean artist Park Seo-Bo is widely considered one of the most important figures in Korean modern art, the man who has influenced the work of contemporary Korean artists in numerous ways. In recent times, Korean art has been getting wider recognition and visibility in the Western art world and consequently, Park Seo-Bo's work came to the spotlight. The art of Seo-Bo has seen occasional exhibitions in Europe, but it was never featured in a solo show in the UK before. Hosted by the White Cube Mason's Yard, the exhibition Ecriture 1967-1981 will be the first solo exhibition for the legendary Korean artist in the United Kingdom.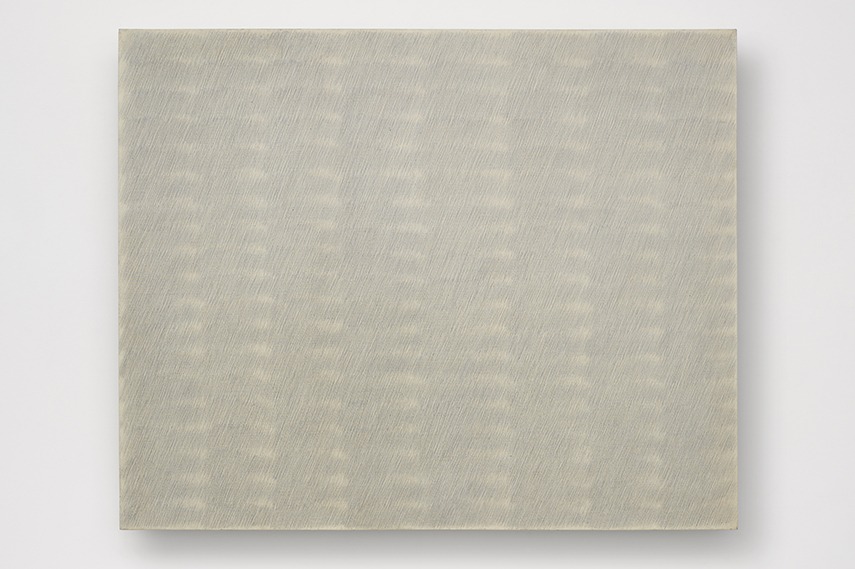 Art Informel and Introduction of Monochromes
Park Seo-Bo belongs to a generation of Korean artists that were starting their careers at the time of the Korean Civil War and who were greatly affected by the historic events. As Paul Klee used to say: "The more horrifying this world becomes the more art becomes abstract." The idea nicely describes the turn towards abstract art and minimalist tendencies in the work of Park Seo-Bo and his contemporaries who started exploring the styles of Western post-war abstractionism. Park Seo-Bo was directly influenced by Art Informel style with which he became familiar with during his time spent in Paris in the early sixties. Along with other prominent artists of his generation like Chung Sang-Hwa and Ha Chong-Hyun, Seo-Bo participated in the formation of Dansaekhwa movement that brought abstract monochromatic paintings to the forefront.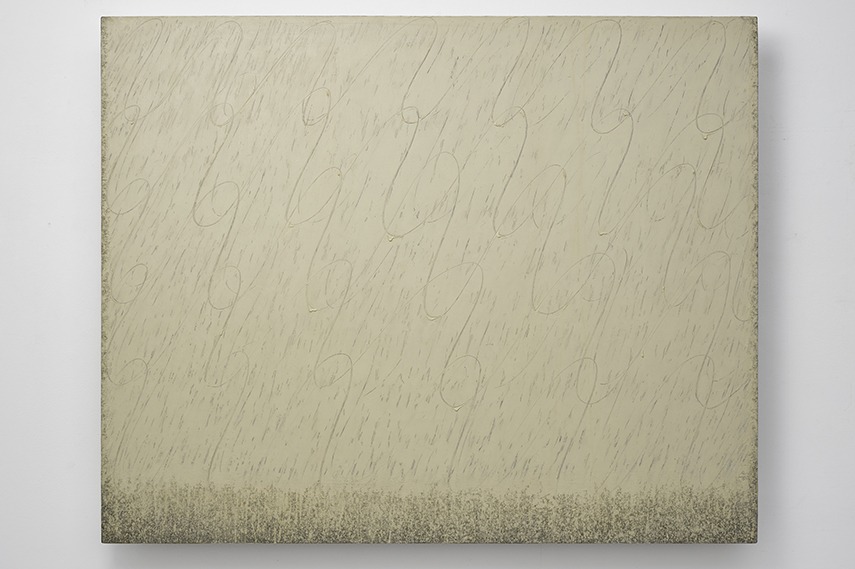 Ecriture Series
Dansaekhwa is often compared to post-war monochromatic movements that arose in the West. Although they share the same concepts of colors and space it is interesting to note the distinctive use of the white color by different artists and in different movements. Unlike their Western peers Korean artists didn't see white as a symbol of erasure, but rather as a positive force, multidimensional surface unto which meanings are assigned. In Korea white is a symbol of immortality and Park's use of the color is fundamental to his monochromatic paintings in Ecriture series. Ecriture paintings done on monochromatic canvases and inscribed with calligraphic marks represent Park Seo-Bo's most famous body of work, which the artist started creating in the late sixties. Over the years, Korean artist has developed a unique artistic method, eliminating gesture and focusing on the repetitive pencil lines that bring a sense of dynamic continuity and pure emptiness.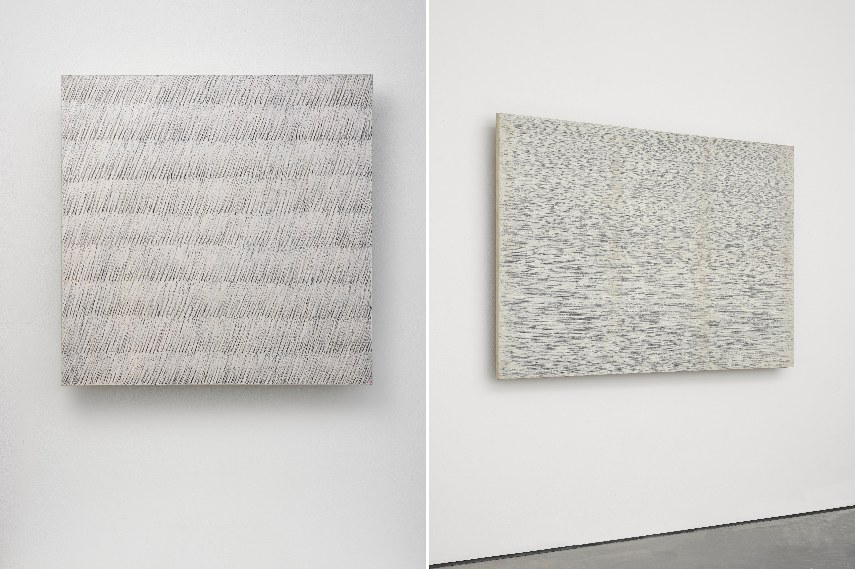 Park Seo-Bo Solo Show at White Cube
Just as the title suggests, the exhibition Ecriture 1967-1981 brings works from the Ecriture series created between 1967 and 1981 and traces the origins of Park Seo-Bo's ongoing journey towards the idea of pure emptiness of space. Sixteen works by the renowned Korean artist will be on view over the course of the exhibition which starts on January 15th and lasts until March 12th, 2016 at White Cube Mason's Yard in London.
Featured image: Park Seo-Bo - Ecriture (描法) No. 6-67, 1967. Pencil and oil on canvas. 25 1/2 x 25 1/2 in. (64.8 x 64.8 cm) © the artist. Photo © White Cube (Ben Westoby). All images courtesy of White Cube