A new pop art creative from Holland, Parra, is having a show at the Los Angeles HVW8 Gallery opening today!
Showcasing a new body of work under the title Same Old Song, the artist brings his archetypal motifs of weirdos, bar flies and drinking imagery assembled in the distinctive pop manner, formed on the foundation once set by Lichtenstein. His compositions are graphic, clear and arresting, while the palette has strong, full nuances of red, blue, white and pink. Recognizable elements such as dots and stars relate to both the observer and the historical context, but also with the universal nature of Parra's message. Flat, hard-edged outlines of characters honor the tradition of comics and cartoons, which has been a part of the highbrow art since the 60s.
Same Old Song opens, as said, tonight on June 28 and it will remain on view through August 10, 2014 at the HVW8 Gallery.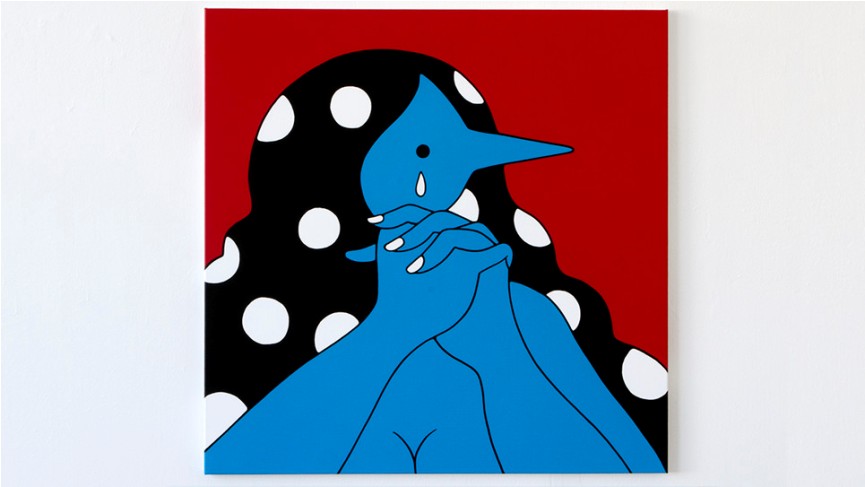 Parra's Pop
Drawings and paintings created by Parra make a particular homage to Lichtenstein's legacy, but while the great pop master created his early work to be exhibited in a gallery, the first artwork of Parra was made having a demonstrative, but commercial purpose. The Dutch creative materializes dirty and well-known punchlines visually, including those known sayings treating all topics, from art to politics, never minding the correctness, nor the overt profanity of the inspirational language. His humanoid subjects have beaks instead of noses, which avoids any concrete resemblance to anybody, while keeping the general characteristics of the typified character. Parra doesn't shy away from prejudice, cliches or generalizations, since they are all based on the truth, although he ties is to society as a whole, rather than to an individual.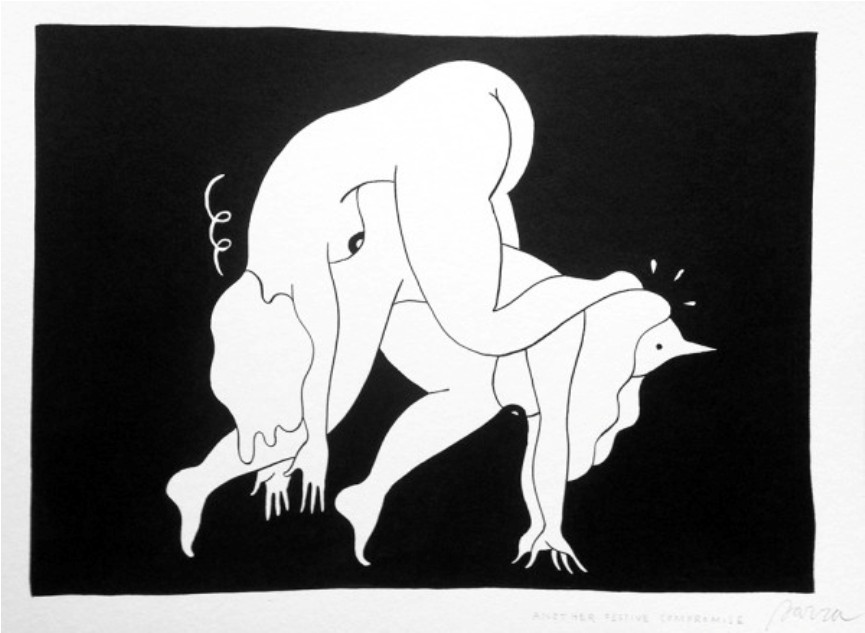 Rude,Crude and Lovely
The limited palette is deliberate, since the creative process of Parra is quick and free, lacking the intent to complicate the image or to add any unnecessary detailing. The simplicity of his graphic images makes his work more accessible and more striking, as it often goes viral through many common channels. Parra's expression does not suffer from the long and extensive discussion on whether the pop today is in fact art or a commercial expression. He keeps working as he pleases, employing all the best traits of graphic design and reduced drawing into his series. The way in which he composes his scenes is obviously refined, while the overall style continues to propagate the somewhat crude quality, marrying the two opposites into art that becomes unexpectedly welcomed by the art scene. Critics therefore favor Parra and his witty visual language, since the artist realized numerous international exhibitions at famous institutions, including SFMOMA and MOCA.
Parra
Parra is based in Amsterdam, Netherlands, where he works as an artist, graphic designer and musician. His recent exhibitions travelled from New York and San Francisco, to Antwerp, Cologne and Tokyo. HVW8 Gallery in Los Angeles presents Parra's work for the fifth time in a solo exhibition.