The advantage of good artists is that they have the ability to translate their visions into an art piece and create their own, perfect world. For the Seattle born artist Pars, art has always been a way to express his imagination and, unlike those who fight their fears, insecurities and struggles through art, Pars uses canvas as an escape from the modern world and an opportunity to paint the one that makes him happy. This topic will be the subject of further exploration at Pars' latest exhibition entitled Untouched Lands that opens at Flatcolor Gallery in Seattle. Pars' desirable environment is nature, a place where the material becomes trivial and unimportant, where solitude and peace are crucial, and mountains and forests make a perfect replacement for the city's fuss and everyday chaos that technological progress has given us (to read about the impact technology had on urban art, click here). For the artist, a perfect world is the place that humans still haven't ruined it with their presence and destructive nature. Here's what Pars' world of Untouched Lands has to offer…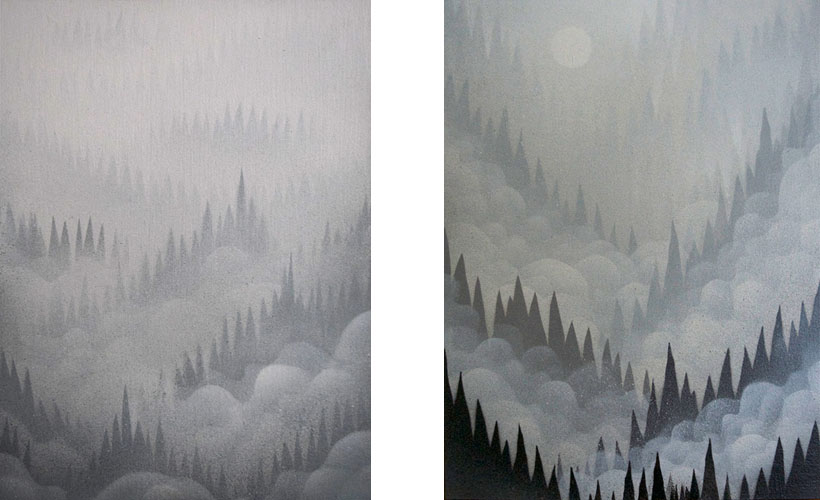 The Spraypaint World of Psychedelic Landscapes
Using his primary medium, spraypaint, a modern world tool that is looked at as destruction when applied to the structures of our cityscapes which, as Pars believes, is the true destructive creation, the artist returns to his signature psychedelic landscapes (read about Kenny Scharf's psychedelic Brooklyn studio). Beginning his artistic development in the world of graffiti, Pars evolved into a detailed process of overlapping paint and stencil applications that became his most recognizable and unique technique. Although always interested and inspired by the immensity of nature and the cosmic, where the terrestrial and the universe meet and blends, his most recent work digs more into abstraction that ever before. In Untouched Lands, the artist opens the doors of his psychedelic world, introducing the viewer to the intimate and bizarre landscapes, ethereal mountains shrouded in mist and ancient heavenly forests, as well as themes that explore the vastness and connectedness of our universe.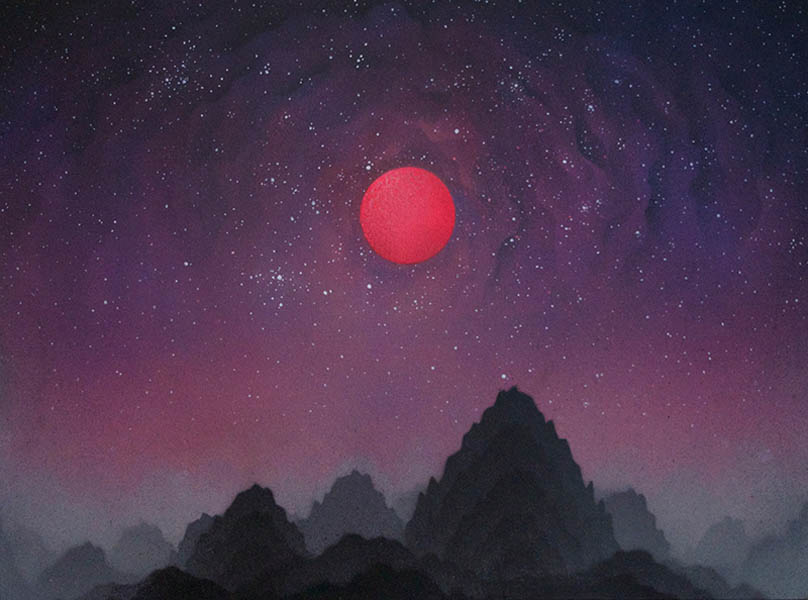 About the Artist
Pars has been exhibiting his work throughout the US, including LA and NY, and also abroad in Australia, Taiwan, Spain, and the UK since 2000. He has been featured in numerous publications and his work can be found in the collections of CEOs, young collectors and hooligans alike. Pars' work has been published in numerous magazines, such as Hi Fructose, Art Prostitute, Cool'eh, Novum, Beautiful/Decay, Day in the Lyfe, and Dirty Soup, as well as these published books: Dot Dot Dash, Canceled Flight, War of Monstars, Pictoplasma 2 and Monstaah!.
Untouched Lands, opens February 5th at Flatcolor Gallery, 77 South Main Street, Seattle and it will run through February 28th, 2015.
Want to read more about contemporary and urban art? Sign up for My Widewalls and get all the necessary information!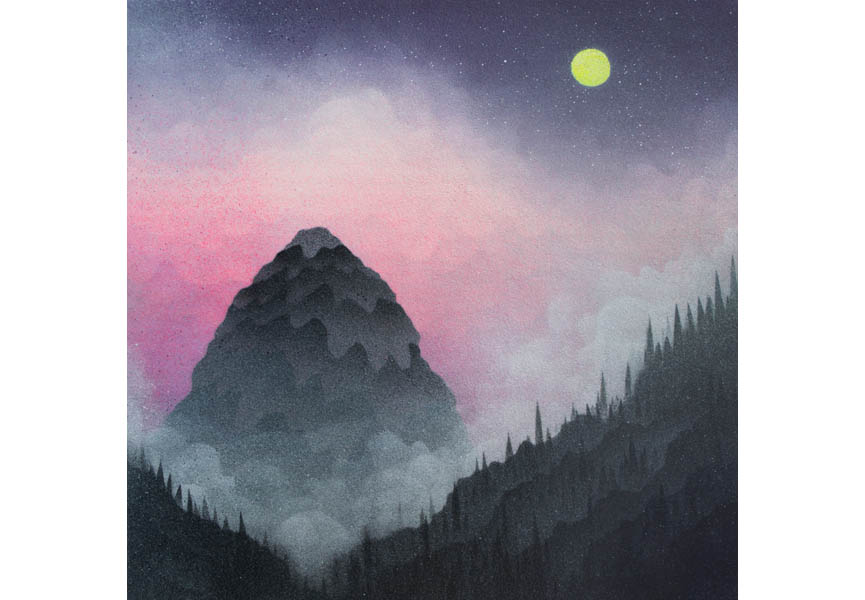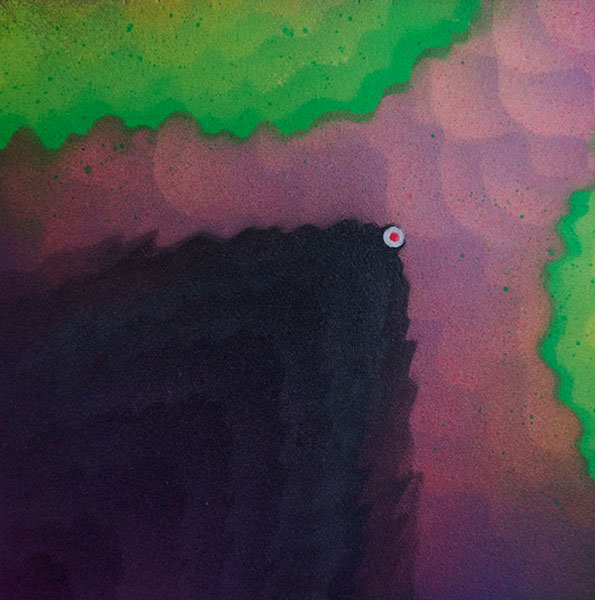 Featured image: Pars Prism Vision, 16x16, Spraypaint on Wood, detail, 2015