The Krause Gallery in New York have a history of presenting fascinating and sometimes offbeat exhibitions to the public as could be seen with their Nasty Goreng show highlighting the Batik works of Sheryo x The Yok and the pop culture inspired No Pun Intended exhibition. February 2015 will see a new group show at Krause Gallery in the shape of Past to Present that will gather together six disparate contemporary artists under one roof with the idea being that each artist will exhibit a piece of work from their past alongside a piece of current work. In doing so, the Past to Present group show at Krause Gallery aims to demonstrate that growth and evolution are essential to artists for continued development while also offering the viewers an opportunity to view the artistic development of several artists in one location.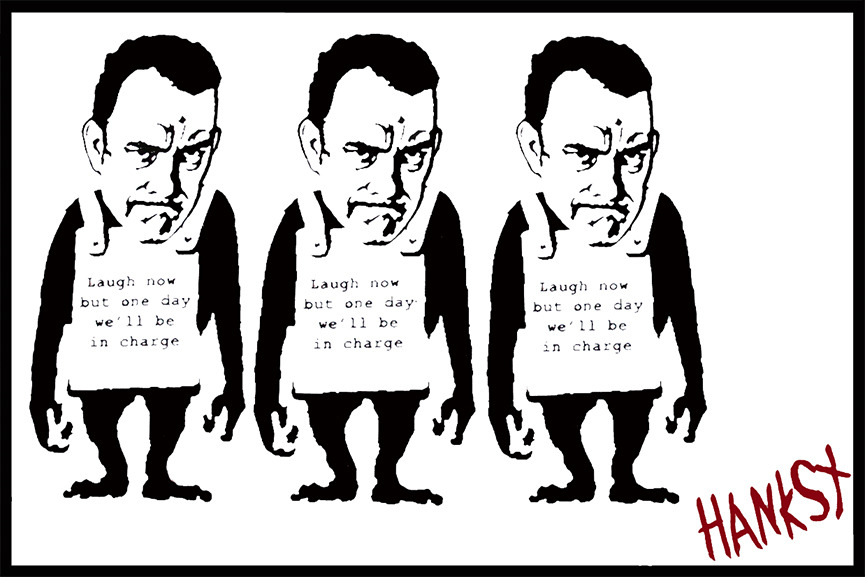 New Artworks
The group show Past to Present will see the following artists offering some new art works alongside revealing a bit of their history with a past work: Ben Frost, Cope2, Rob Tarbell, Hanksy, Noah Scalin and David E Peterson. The fascinating concept of presenting old and new art works by a variety of artists should make for an exciting and eclectic exhibition, from the graffiti inspired stencil style work of Hanksy to the sometimes controversial re-arrangements of iconic images by Australian Ben Frost via the street art of Cope2. By Presenting old and new artworks, the group show at Krause Gallery is bringing attention to how essential it is to allow the perpetual growth of artists and without such progress and change an artist's work soon grows tired and therefore eventually, redundant.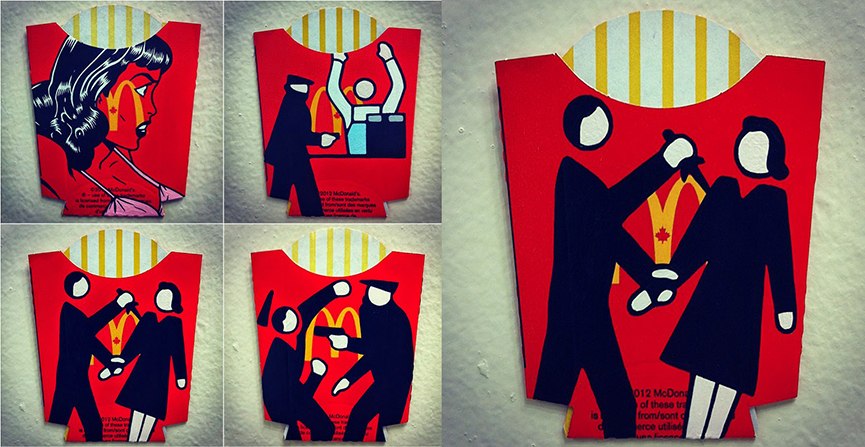 Group Show at Krause Gallery
So with all that in mind what can one expect to see at Past to Present? David E Peterson is inspired by industrial design, much like Christopher Derek Bruno in his exhibition A Second; he simplifies systematically elements that catch his eye such as a dress or sneaker into colour shape, line and finish, reconstructs them in photoshop then build panels on what he terms his assembly line that become an Art Object. Noah Scalin, a published author, father, public speaker and business owner creates artworks that explore the idea of transience that was explored brilliantly in his Manhattan Project at the same gallery last year. Using found materials and mass produced goods, he tackles similar themes to Lucien Shapiro around our long term impact on the earth, and creates installations and works that deliberately have short life span. The social media phenomenon that is Hanksy began life by satirizing the work of Banksy and has become well known in the New York street scene for his urban interventions that you can read about here in the Surplus Candy article and his stencil work. Capturing the ephemeral by burning everyday objects and creating images with the resulting smoke is the novel approach of artist Rob Tarbell which is in stark contrast to one of the legends of mainstream graffiti Cope2, who you can see discussing his work in this Language of the Wall video. Finally we have the work of Ben Frost who takes images from popular culture and puts them into confrontational juxtapositions to challenge our views on world culture.
The Past to Present group show at Krause Gallery in New York opens on February 7th 2015 and runs through until 4th March 2015.
For all the latest on future exhibitions sign up to My Widewalls today.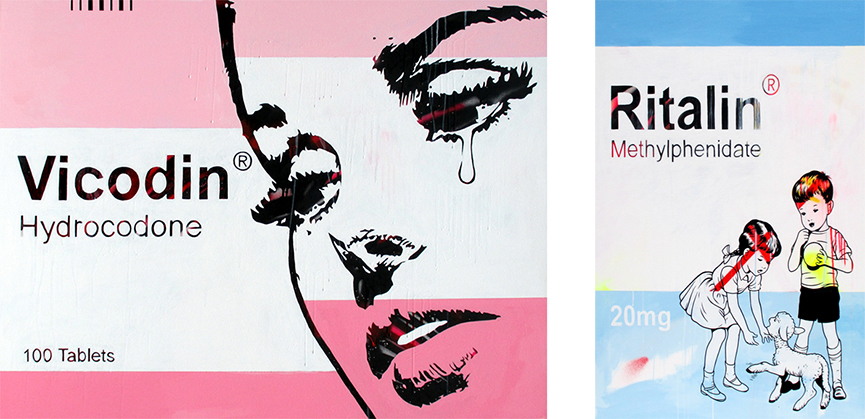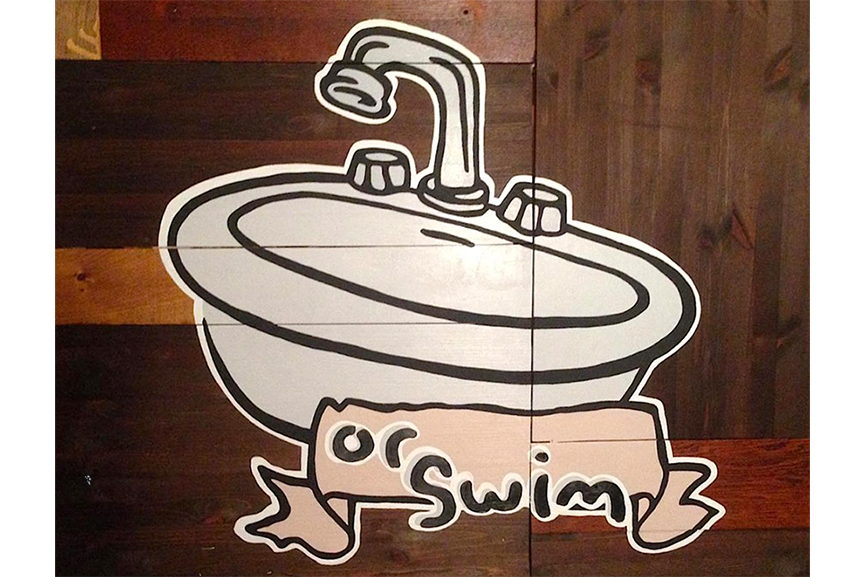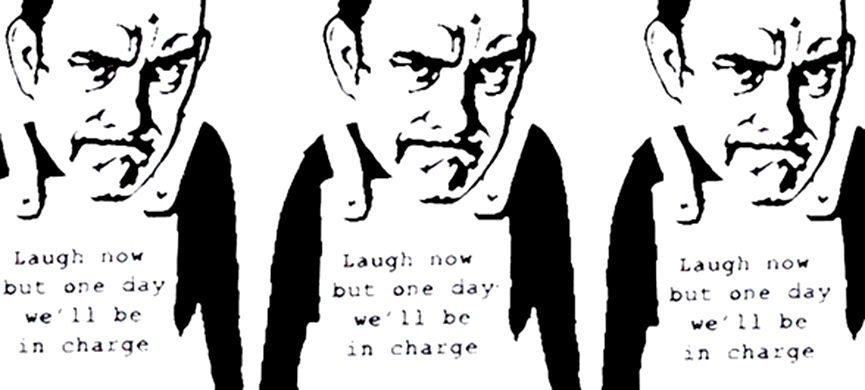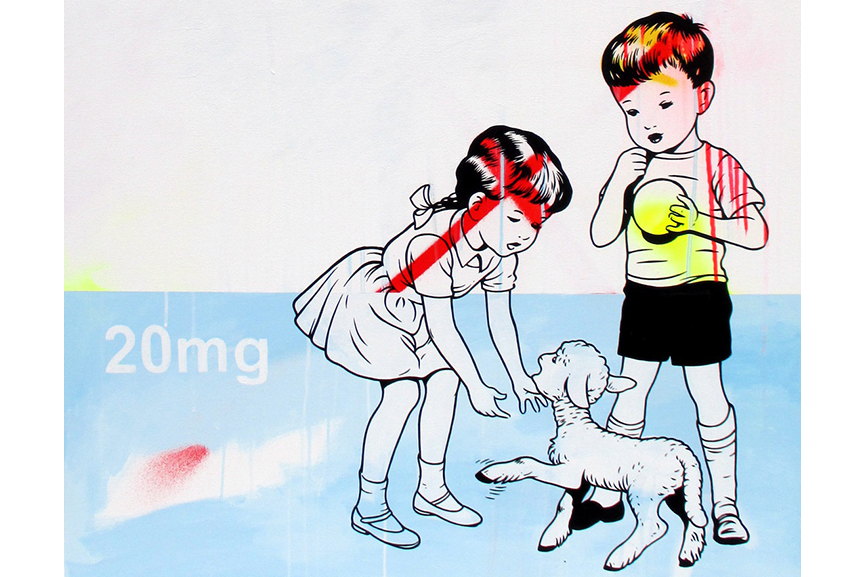 Images courtesy of Krause Gallery.