An influential American painter, Pat Steir is known for her eclectic practice influenced by Color Field painting, Abstract Expressionism, and Taoist philosophy. He mature work is a synthesis of action and non-action, through which she embraces the dichotomy of choice and chance as the basis of her work. As she has put it, essentially her whole voyage, from that first painting of a young woman, fighting her way through the paint to now, is a search and an experiment.
I don't consider anything finished, I think of it as all only a step along the way.
At The Hirshhorn Museum and Sculpture Garden, the visitors currently have an opportunity to see the artist's largest suite of paintings to date, in an expansive installation which spans nearly 400 linear feet around the museum's inner-circle gallery. Titled Pat Steir: Color Wheel, the exhibition features 30 large-scale pantings which, presented together as a group, transform the museum into a vibrant spectrum of color.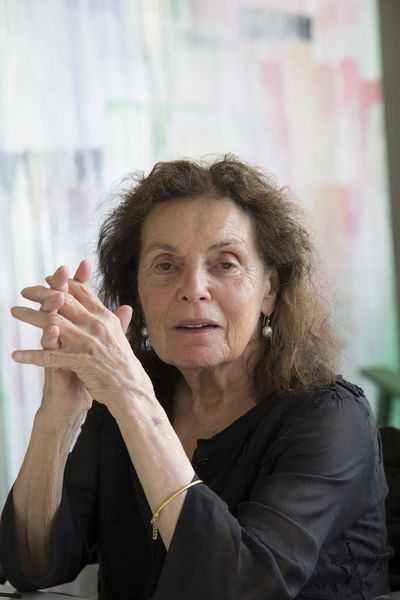 The Practice of Pat Steir
Throughout a career spanning four decades, Pat Steir has produced a commanding body of abstract paintings that draw on the artist's distinctive practice of combining meticulously placed brushwork with the variable of chance, simultaneously carefully calibrated and apparently determined by gravity.
Steir draws on motifs from Chinese ink painting and gestural abstraction, while her technique echoes the metaphysical ideas of harmony with nature expressed in Zen Buddhist and Daoist thought.
Hirshhorn Director Melissa Chiu said that Steir's multilayered canvases have continuously redefined what it means to be a contemporary painter.
Working within a framework that is simultaneously both painterly and conceptual, she has continued to create radical and profound abstractions.
The Color Wheel
For this recent body of work, Steir drew inspiration from the museum's distinctive cylindrical architecture which reminded her of the color wheel. Each painting features a unique background hue, seemingly monochromatic but actually made up of five to eleven layers of color, and a broad central gesture, generally but not always in the background's complementary color.
These works reflect the expressive possibilities from a finite set of variables, but also the understanding of gestural painting as a conceptual practice. The display is composed of two overlapping color wheels formed by the shifting hues of each painting of these works, activating the entire gallery as visitors walk around the space.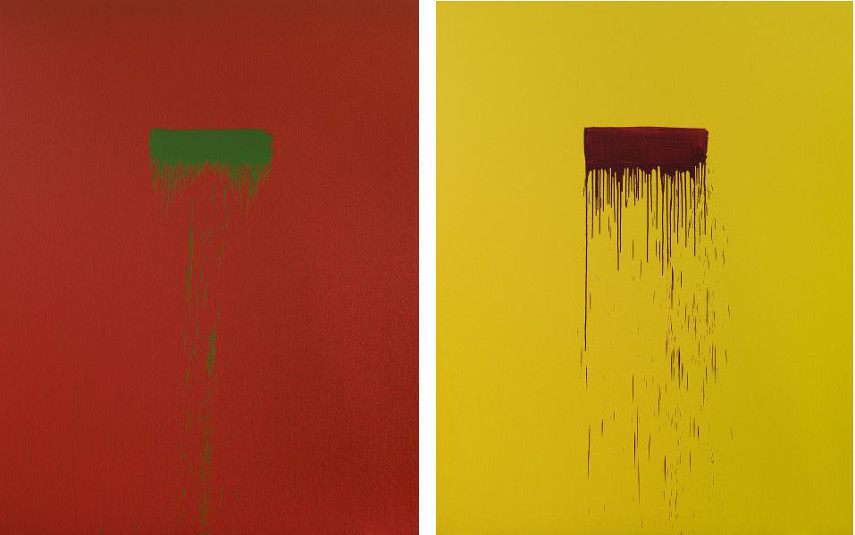 Pat Steir Exhibition at The Hirshhorn
In November 2017, Steir, then 78, was one of 31 women artists honored at the Hirshhorn's Gala in New York. By inviting leading artists to respond to its unique circular galleries, the Hirshhorn continues to provide a singular architectural platform for site-specific experiences.
Organized by Evelyn Hankins, the Hirshhorn's senior curator, the exhibition Pat Steir: Color Wheel will be on view at the Hirshhorn Museum and Sculpture Garden until September 7, 2020.
Featured image: Pat Steir - Twenty (detail), 2018–19. Oil on canvas, 108 × 84 inches. Photo: Alex Munro. Courtesy of Pat Steir and Lévy Gorvy. All images courtesy the Hirshhorn Museum and Sculpture Garden.