Throughout the 20th century, the American abstract art nurtured generations of prolific artists, Mark Rothko being among the most influential figures. The father of Color field painting revolutionized the way the picture plane is observed and treated by emerging on a voyage that led him into the metaphysical.
Another established, younger artist, Pat Steir, started experimented with conceptual and minimal art back in the 1980s under the great influence of early post-war painterly tendencies. Known for her abstract dripped, splashed, and poured paintings, the artist has gained quite a recognition in the previous decades.
Steir's most recent series of paintings, inspired by the legacy of Mark Rothko and created in her Chelsea studio in New York over the last year of quarantine, will be displayed at Lévy Gorvy's Palm Beach venue.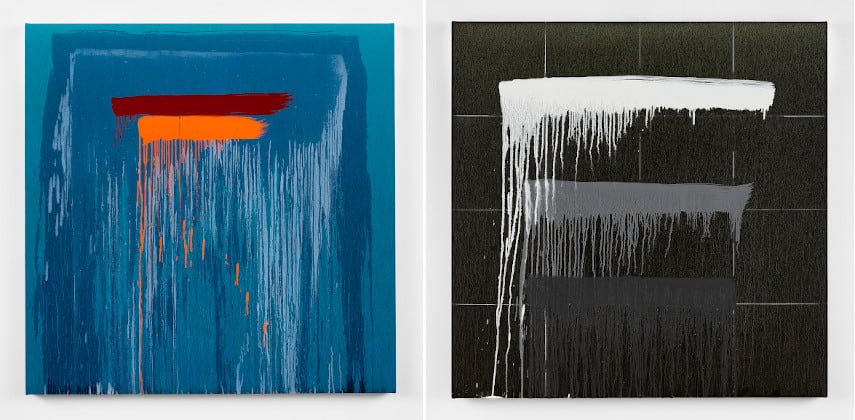 The Fatal Encounter
Under the title Considering Rothko, the upcoming exhibition will feature 13 new paintings that Pat Steir has based on her predecessor's astonishing use of color.
Namely, Pat Steir met Mark Rothko at the beginning of her career, in the 1960s. The encounter happened in Cape Cod when Steir was in her 20s, and despite the slightly awkward dialog that was more of a flirt than a conversation between two colleagues, the artist remained inspired by Rothko. She says:
Rothko is still a hero to me. Gone but not forgotten. I went through many years of not being so fond of his work. I didn't understand it. Now, I understand how methodically he was using color. I'm always learning.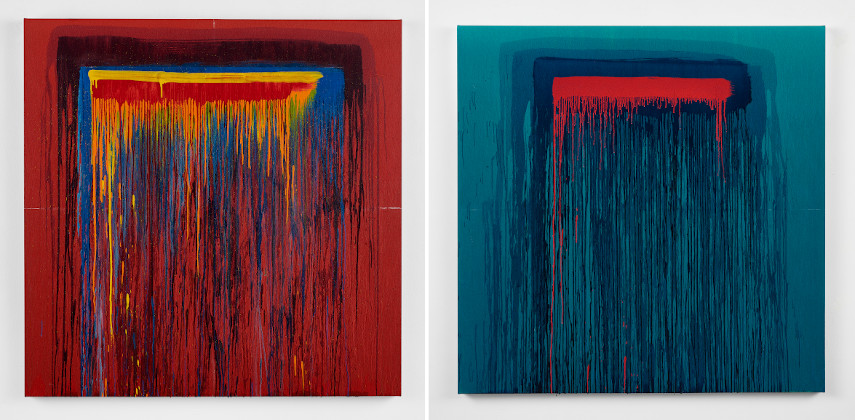 The Works
The recently produced paintings feature Steir's signature painterly technique and her mastery of color contrasted to Rothko's visual vocabulary. These works recall the iconic gestural, pouring process of her iconic Waterfall paintings, but at the same time evoke Rothko's palette, while expressing a meditation on color and harmony.
The homage to Rothko opened a new and much freer painterly experimentation for the artist known for her continuity and devotion to abstraction.
"Good Day, Mr. Rothko" | Pat Steir at Lévy Gorvy Palm Beach, 2021
Pat Steir at Lévy Gorvy
Considering Rothko follows Pat Steir's major institutional projects in the last four years, including the Barnes Foundation commission of 11 large-scale, black-and-white Silent Secret Waterfalls: The Barnes Series, and a monumental series of 30 chromatic paintings commissioned by the Hirshhorn Museum and Sculpture Garden in Washington, DC.
Pat Steir: Considering Rothko will be displayed at Lévy Gorvy in Palm Beach, Florida from 6 March 2021.
Featured image: Left: Pat Steir - Considering Rothko #4, 2020–21. Oil on canvas, 60 x 60 inches (152.4 x 152.4 cm). © Pat Steir / Right: Pat Steir - Considering Rothko #5, 2020–21. Oil on canvas, 60 x 60 inches (152.4 x 152.4 cm) © Pat Steir. All images courtesy Lévy Gorvy.