White canvases whose borders were colourfully. A polyester Moiré pattern against a wooden canvas. Blurry outlines of paint, built-up frames, and then white canvases again, torn up to reveal their dyed interior. This is how you describe the work of Zurich-born Patric Sandri in the plainest of ways, yet these paintings are much, much more than that. They are Untitled, yet they speak volumes, both clear and unclear, from somewhere in the limbo between abstraction and minimalism. There are the artist's implications and the viewer's impressions, both so simple yet so complex, enclosed in a body of work as contemporary as it can get. To host Partic Sandri and his remarkable pieces for an exhibition, there will be Vienna's LisaBird Contemporary.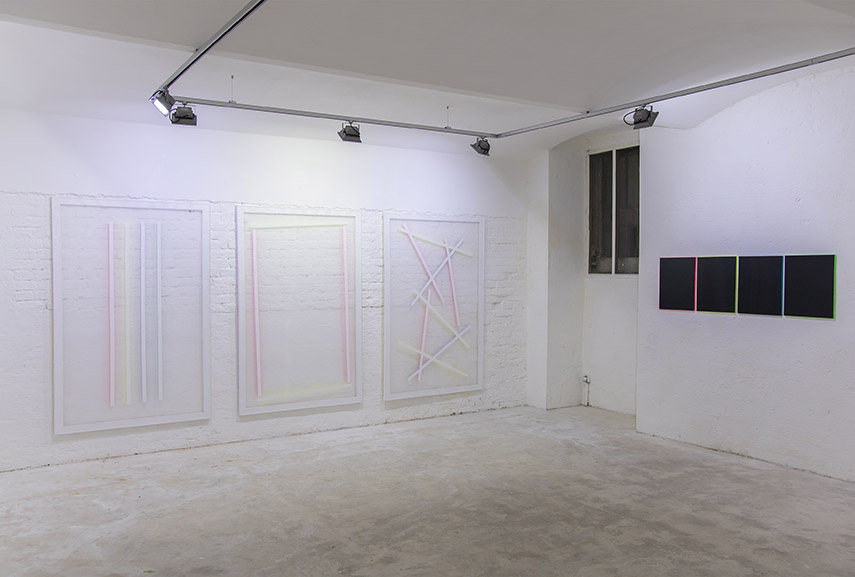 Untitled (to)
The art of Patric Sandri is, above all, beautiful. To look at. To feel. It immediately draws you in, with its shine, glow, reflections, sneaky neon pigments, its hypnotic patterns and pure form. The artist gloriously confirms Minimalist intentions to say so much with so little, the invisible, yet evocative idea of abstract arts, and he sets out to explore the essence of essentialist art of painting, in the day and age when everything seems to be already said, done, painted. For Patric Sandri, there are no rules, apparent stories, physical or emotional limits, only a sublime concept, anything but traditional. It is are conveyed in every aspect of his work, from the purity of the aesthetics to the materials he uses, the textures of polyester, the lining of wood, the hem of a torn canvas. From nothing, there emerges something, powerfully present.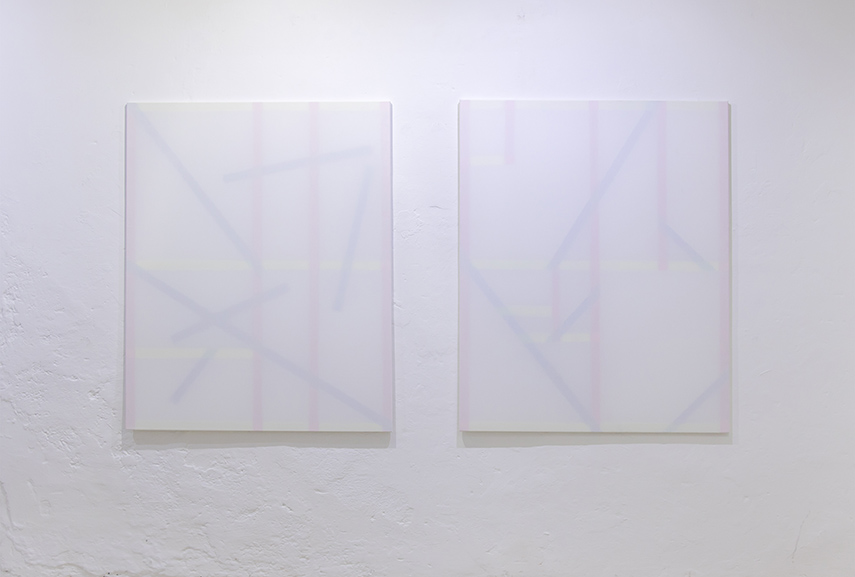 The Perception of Contemporary Painting
Patric Sandri is an apparent investigator of painting as a medium, and the way it can be observed. In fact, "to observe" and the notions of a "gaze" is what fascinates him; how light and material can influence our manner of looking, how they intercept and interrupt it, making us question the reality and the truth of what we see. The idea of an "interruption" and "inconsistency" have gradually become crucial in the work of Patric Sandri, as he heavily involves them in it in order to examine their consequences. Furthermore, he goes to re-define the image itself, his canvases becoming battlegrounds of a visual research, "a zone of impact and reaction", in the artist's own words. Colours interact with light and vice versa, creating illusions and unique narratives that promise to stay within our minds for quite a while.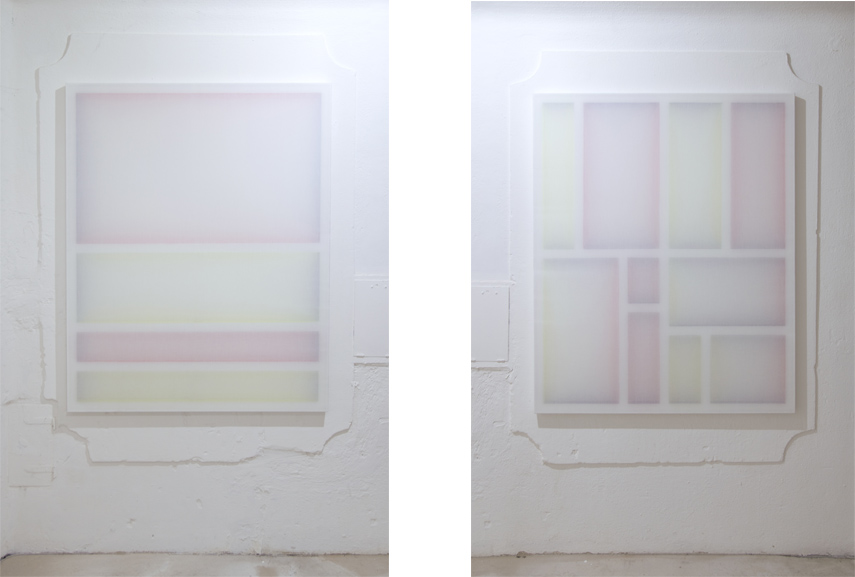 Patric Sandri Exhibition at LisaBird Contemporary
Palpable textures, hues that carry the impact of Color field painting, dimensions that open up as soon as you dare to look beyond the surface… Patric Sandri's creative visions are all this and more. Untitled (to), an exhibition of paintings by Patric Sandri, will be on view at LisaBird Contemporary in Vienna, Austria, from February 13th through March 19th, 2016. The opening reception is scheduled for February 12th, from 7pm to 10pm.
Featured image: Patric Sandri, Installation view at LisaBird Contemporary, Vienna, 2016. All images courtesy the artist and LisaBird Contemporary