Ever since Art Informel and Lucio Fontana started questioning the limits of painting through the introduction of excessive layers of different materials onto the canvas, or through its direct destruction through cutting or burning, artists have been experimenting with this artistic medium. The art of Patric Sandri and James English Leary continues these traditions, and joins in both conceptual and material explorations of the medium. Noticing the similarities in their work, Galerie Lisa Kandlhofer brings these two creatives together for a couple of parallel exhibitions, titled The Bursting Grape of James English Leary's art, and Paint(h)ings, of Patric Sandri's art.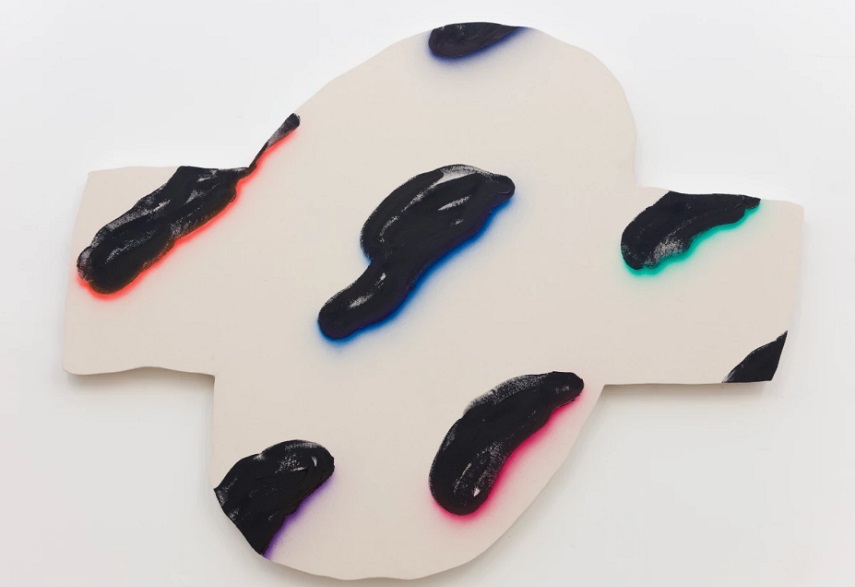 Patric Sandri Art – Paintings Done in 3D
Patric Sandri creates his works with a particular focus on mathematical concepts that can affect the overall aesthetic result. He plays with lines and colors while creating three-dimensional paintings that question the role and function of the medium. Three-dimensionality is achieved through the use of a stretcher frame. Its use is based on mathematical concepts of interlacing and overlapping, which is followed by the application of color.
In this way, Sandri creates unique, non-figurative pictorial objects which reveal their meaning through the act of observation. Colors that have been applied to the wood constructions radiate, shimmer, and mix with each other, but are also transposed through transparent fabrics onto the background, creating a sculptural effect for each piece. The artist highlights space, light and perspective, as the most important elements in his work, together with light and color. He is "interested in calling into question the basic elements of painting. Thus I use light and color not in terms of illusionistic painting, but as incorporated elements of the artwork".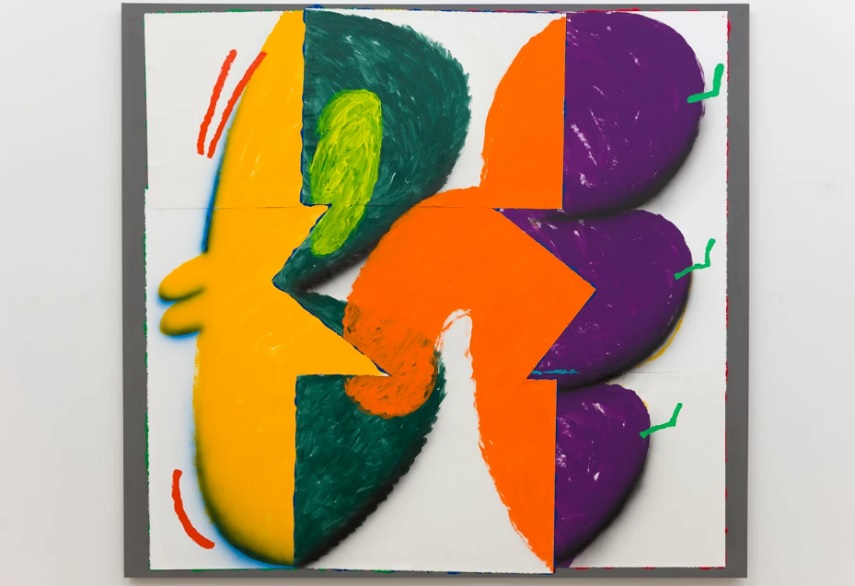 James English Leary Art - Art as a Drama of Legibility
James English Leary's exhibition at Lisa Kandlhofer Gallery will be his first solo show in Austria. In his artistic practice, the artist combines abstraction and figuration, but his figurative elements cannot be easily attributed or recognized. The shapes he develops resemble organic forms because, as he explains, it is impossible not to project figuration on every form you see. But they are not forms you can easily link to something of this world.
Instead of painting the paintings, Leary constructs them out of the painting's elements such as stretcher, fabrics, and color. His image-objects humorously and often ironically engage with the issue of how to read paintings, and conjure the experience of looking at and reading art as a drama of legibility.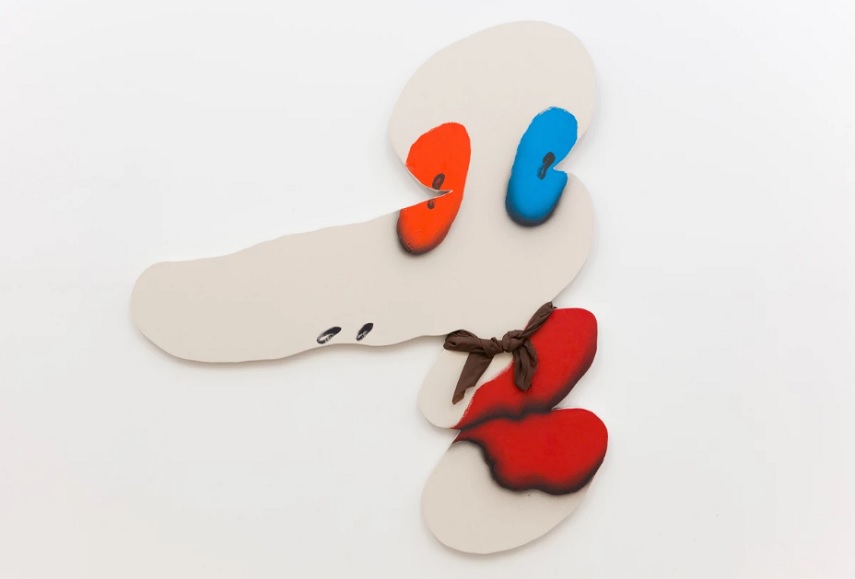 The Bursting Grape and Paint(h)ings at Galerie Lisa Kandlhofer
Patric Sandri recently had several solo exhibitions, including Between Numbers and Poems at Annarumma Gallery, Naples (IT), 2016, Eight Canvas - One Painting, at BALTSprojects, Zurich (CH), 2016, and Interspaces at Kiosk Tabak, Zurich (CH), 2016. James English Leary currently lives in New York where he works as an artist, teacher, and filmmaker. His recent solo exhibitions include Simgaleria, Curitiba, Brazil, 2017; Lady Chatterley's Lover's Lovers, Four A.M., New York, 2016, Family Romance, Galeria Leyendecker, Tenerife, 2016, and Triple Motherfucker, Vito Schnabel Projects, New York City, 2015.
The Bursting Grape and Paint(h)ings exhibitions of James English Leary's and Patric Sandri's art at Galerie Lisa Kandlhofer, Brucknerstrasse 4, 1040, Vienna, Austria open on May 5th, and will be on view until June 3rd, 2017. Preview is scheduled for May 4th 2017 from 7 pm.
Featured image: Patric Sandri - Untitled (My Conversation with the Square, Line, Space and Colour), 2016. All images courtesy of Lisa Kandlhofer Gallery.